Record-Setting Robot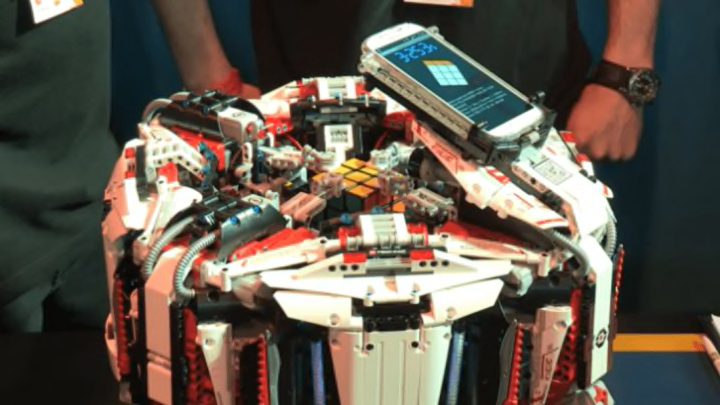 YouTube / YouTube
The fastest recorded time to solve a Rubik's Cube: 5.55 seconds–for humans. Of course, a robot recently broke that record, as a precursor to the day when machines are finally better than us at everything.
*
Celebrity voice impersonations are tricky business, but this guy makes singing like 14 different famous singers seem like a breeze.
*
White-walled museums and gallery exhibits are so yesterday: these sculptures can only be viewed underwater.
*
The view from a plane's cockpit is one that few people will ever get to see, but aerial photographer Alex McLean has shared some of those stunning sights with the sadly land-bound.
*
Corrective helmets for babies with flat-head syndrome usually elicit worry from passers-by, but with the application of a creative paint job, the babies' headwear can be fashionable as well as functional–to say nothing of downright cute.
*
Commercials for brands can be tediously formulaic, a truth that one stock footage company has cleverly exploited with (what else?) an ad that incorporates nearly every advertising cliché there is. It's the commercial to end commercials.
*
As the one-year anniversary of the Boston Marathon bombings approaches, a dancer who lost her leg in the attack is, with the help of a prosthetic leg, dancing again.