Website Lets You Report Individuals Affected by Hurricane Michael to Search-and-Rescue Teams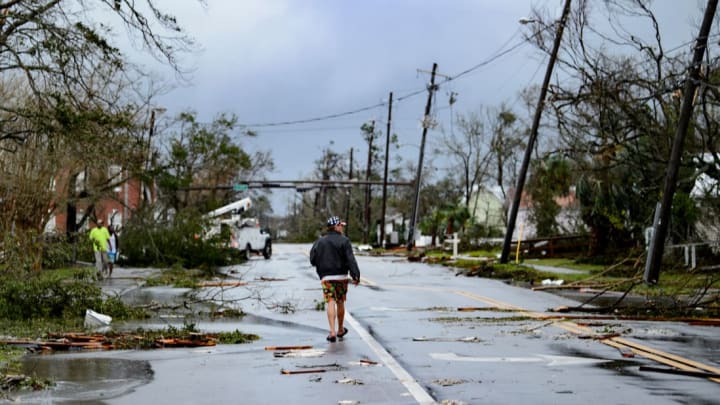 Brendan Smialowski, AFP/Getty Images / Brendan Smialowski, AFP/Getty Images
When Hurricane Michael made landfall in Florida as a Category 4 hurricane on October 10, it became the strongest storm to hit the continental U.S. since 1992. Homes from Florida to Virginia have since been leveled and at least 11 people have died. With internet and phone lines down across the disaster zone, many people are desperate to know if their loved ones are safe—now there's an online tool that can help them.
If you're having trouble getting in touch with someone who was in the hurricane's path, you can report them through a new website set up by the Florida National Guard, First Coast News reports. The site asks for the person's name, gender, age, and address, as well as any life-threatening issues they may be facing, such as low oxygen or medication supplies. After you submit their information, the State Emergency Operations Center forwards it to the relevant local agency doing recovery work.
Michael moved back over the Atlantic as a post-tropical storm Friday morning following its rampage through the southeastern U.S. More than 1000 search-and-rescue workers have already been deployed in Florida alone, and the death toll is expected to rise as clean-up efforts continue across the region.
[h/t First Coast News]