Weekend Links: A Photobooth Mystery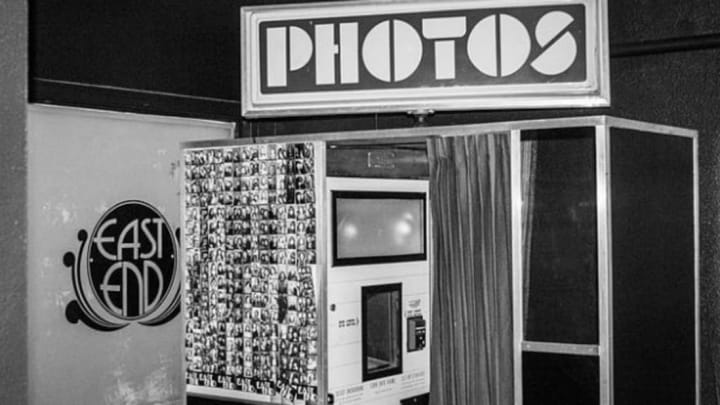 Wikimedia Commons / Wikimedia Commons
Talk about self(ie)-obsessed: One man patronized a photobooth 445 times over 30 years, and we have the pictures to prove it.
*
One very skilled seamstress has made sure her daughter's dress-up box blows every other child's out of the water, constructing over a dozen replica Disney costumes (princesses, villains, and Mary Poppins alike) in miniature for a child who will inevitably be sad to outgrow them.
*
Even in the midst of war, a group of Syrian artists have used remnants of their broken capital city to construct a multimedia work of art in Damascus that set a new Guinness World Record for largest mural.
*
Disgruntled How I Met Your Mother fans will welcome the unofficial video that "fixes" the series' widely unsatisfactory ending, allowing them to pretend that it never happened.
*
Sir Patrick Stewart and Sir Ian McKellen are acclaimed thespians, best friends, and shameless New York City tourists.
*
It's been a prolific 40 years since Stephen King published his first novel. 64 books later, how do all of his works stack up against each other?
*
Identical twins may be look-alikes at birth, but not so much fifty years later.
*
Yes, it's possible to open a bottle of wine with a shoe, but it's not easy. Maybe just buy a corkscrew.