Stranger Things's David Harbour Shared Some Season 3 Spoilers—With Absolutely No Context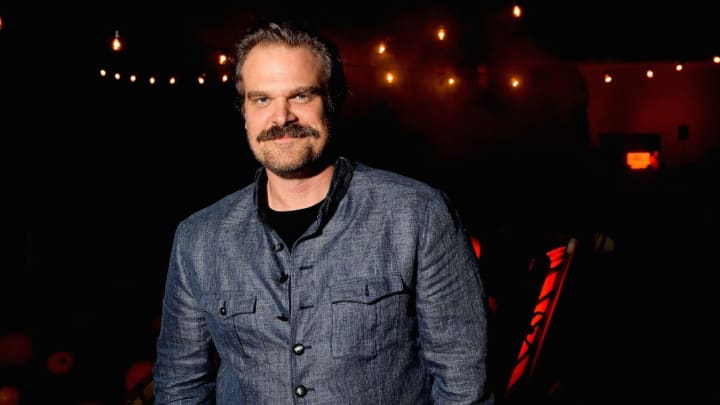 Matt Winkelmeyer, Getty Images / Matt Winkelmeyer, Getty Images
While Netflix likes to keep the details of Stranger Things a mystery, David Harbour, who plays Detective Hopper, likes to have fun with his fans.
Harbour posted a cryptic image to his Instagram which, while it clearly contains Stranger Things Season 3 spoilers in both the photo and the caption, does not give away any "context," hence leaving us with very little real information.
Harbour did share that he has wrapped filming on season 3 of Stranger Things—and that we can kiss his mustache goodbye.
The mysterious post raises a number of questions. In the photo, Harbour rocks a hat that supports a local Hawkins business. The hat reads, "Gary's Plumbing & Heating, Warming Hawkins, IN since 1972."
We're not sure if the hat is referencing the Gary already in the show, as he is the coroner, but we can't wait to find out.