One Weird Trick Used to Build the Pyramids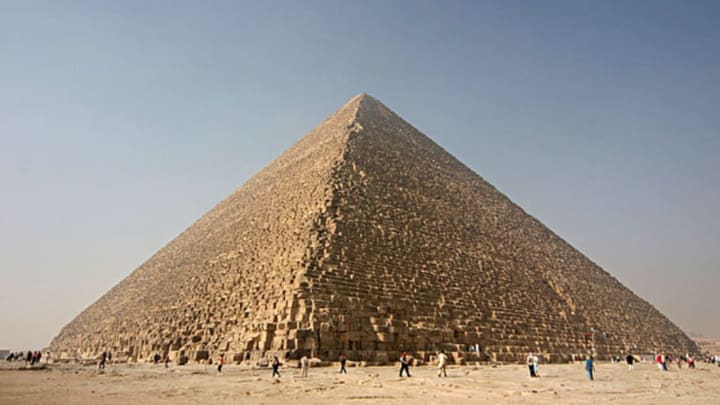 Wikimedia Commons / Wikimedia Commons
Scientists are one small step closer to understanding how the ancient Egyptians were able to construct the great pyramids.
*
Photographer Brian Moss volunteered himself—and his camera—to help out a local no-kill animal shelter in the most photogenic way possible.
*
Hip-hop artists have nothing on Shakespeare's reported 100,000-word vocabulary, but there's plenty of variation in their lyric compositions.
*
Dominique Ansel, the inventive pastry chef responsible for the cronut, is releasing a creative new culinary confection.
*
Amy Poehler and Paul Rudd are co-starring in an upcoming romantic comedy that pokes fun at romantic comedies, along with an enormous cast of familiar faces in comedy.
*
Explore Hong Kong's famous Kowloon Walled City with an interactive multimedia piece on its people, its rise, its fall, and its place in the popular imagination.
*
Lucasfilm has laid down the law regarding the new Star Wars universe. Rather than incorporating the upcoming reboot into the previous Expanded Universe, they've decided that the entire previous canon is no longer valid.
*
Portugal-based artist Samuel Silva's ballpoint pen drawings would be more at home in an art gallery than doodled onto the margins of notebook paper, but his materials are humble: a handful of Bic pens and a lot of hours.