11 Thoughtful Holiday Gifts for Your Dog
Reward your favorite four-legged friend for being a good dog all year with these pup-friendly purchases.
1. WHIMZEES Holiday Tree & Snowman Variety Pack Dental Dog Treats; $15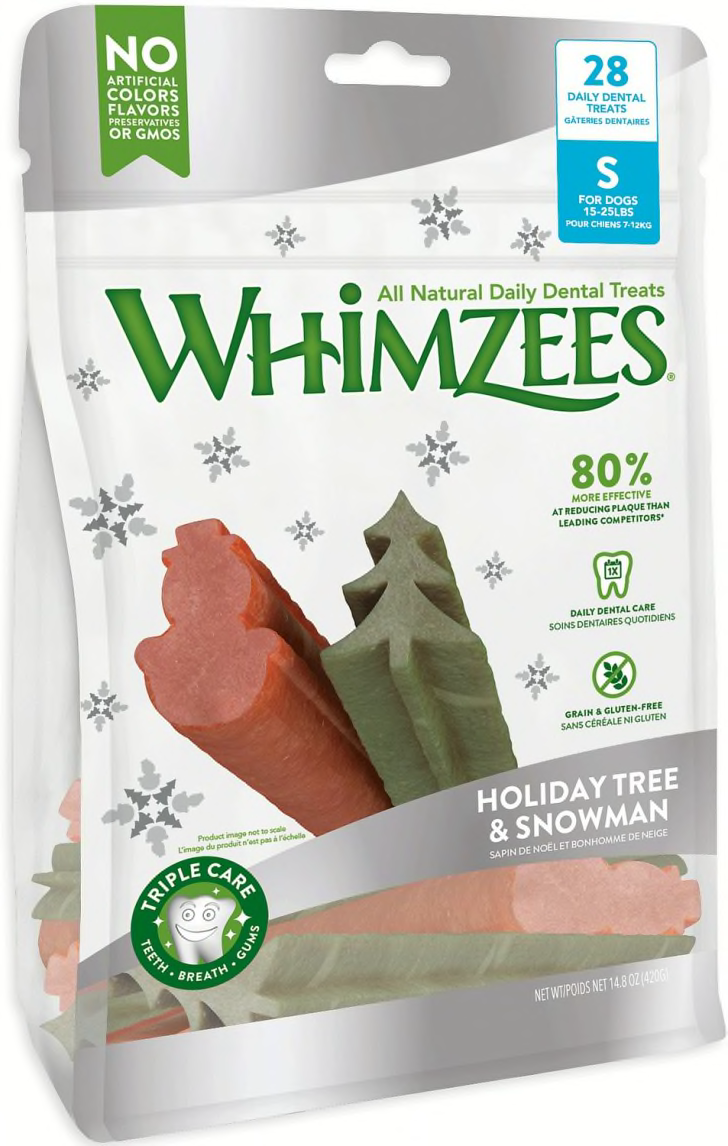 From eggnog to the classic Christmas ham, some foods help get us into the season. Help your dog do the same with these festive treats that not only come in snowman and holiday tree shapes, but are also GMO-, gluten-, and grain-free.
Buy it: Amazon
2. Personalized Dog Bandana; $11
Spoil a special four-legged friend with these personalized bandanas made from breathable cotton. Each kerchief buckles comfortably around your dog's neck and comes in the color of your choice.
Buy it: Amazon
3. Greenies Holiday Gingerbread Dog Treats; $9
Give Fido the same warm feeling you get from the crunch of oven-baked gingerbread treats. These biscuits are vet-recommended and good for your dog's teeth.
Buy it: Amazon
4. Dog Treat Jar; $16
Convenient, durable, and stylish, this jar keeps dog snacks fresh and ready. And when it gets dirty, you can remove the lid and put it in the dishwasher.
Buy it: Amazon
5. Microwavable Dog Bed Warmer; $30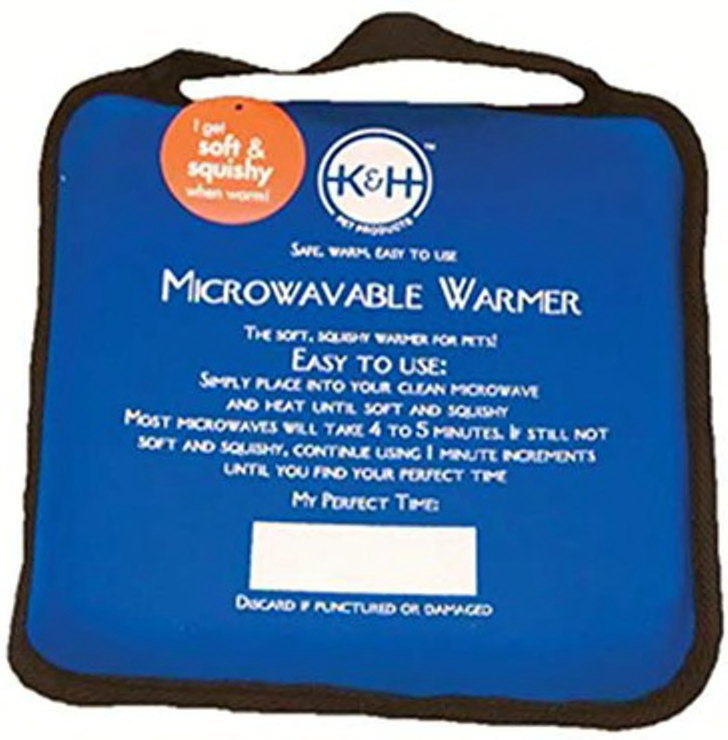 Stuff their stocking with something warm. This 9-inch-by-9-inch dog bed warmer heats up in the microwave and keeps pets feeling cozy for up to 12 hours.
Buy it: Amazon
6. Wagz Smart Feeder; $154
Splurge on the Wagz Smart Feeder, which can dispense food at any time. It even allows pet owners to set a schedule right from their phone. The Wagz Smart Feeder also makes restocking easy, with built-in options to reorder food when supplies get low.
Buy it: Amazon
7. Blueberry Pet Holiday Sweaters; $18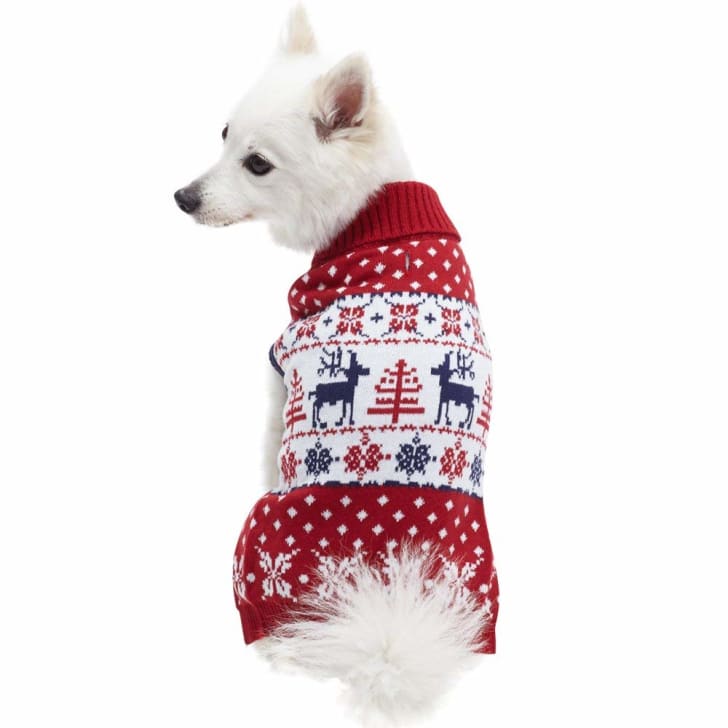 We all love a good Ugly Christmas Sweater party, so why shouldn't dogs get in on the fun? These festive, machine-washable options are available in a variety of sizes and can even be paired with a matching one for the human in their life.
Buy it: Amazon
8. Precision Pet Petmate Extreme Weather-Resistant Log Cabin Dog House; $86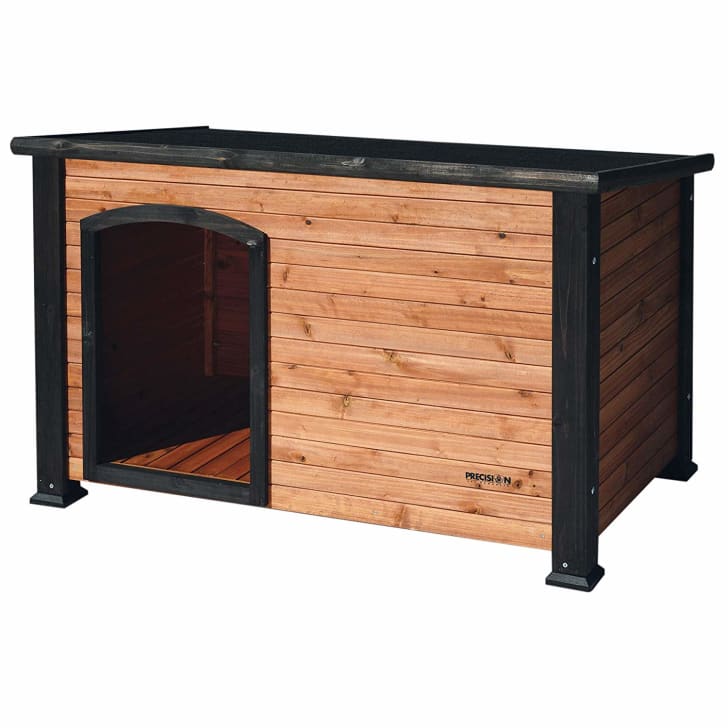 Everyone loves to curl up in a cozy cabin. The Precision Pet Log Cabin Dog House is durable and resistant to the elements, and also comes in three different sizes.
Buy it: Amazon
9. WIGZI Dual Doggie 2 Dog Retractable Leash; $40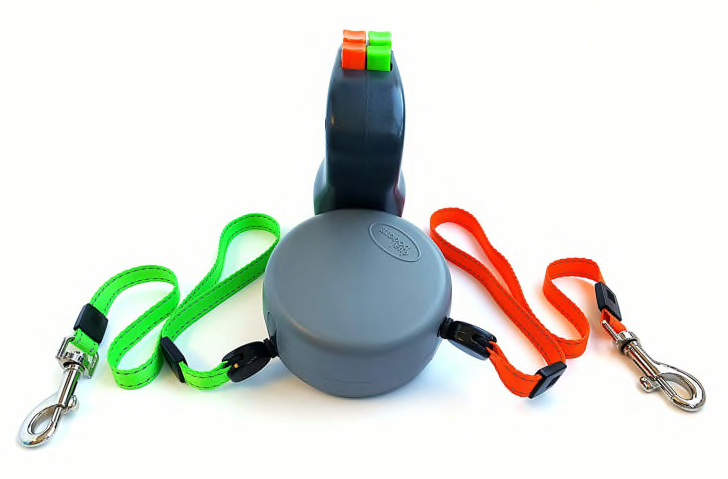 Know someone who needs to keep up with more than one pup? This WIGZI retractable leash has two leashes, is designed to resist tangling, and also features reflective material for late-night walks.
Buy it: Amazon
10. noxgear LightHound Illuminated and Reflective Harness; $60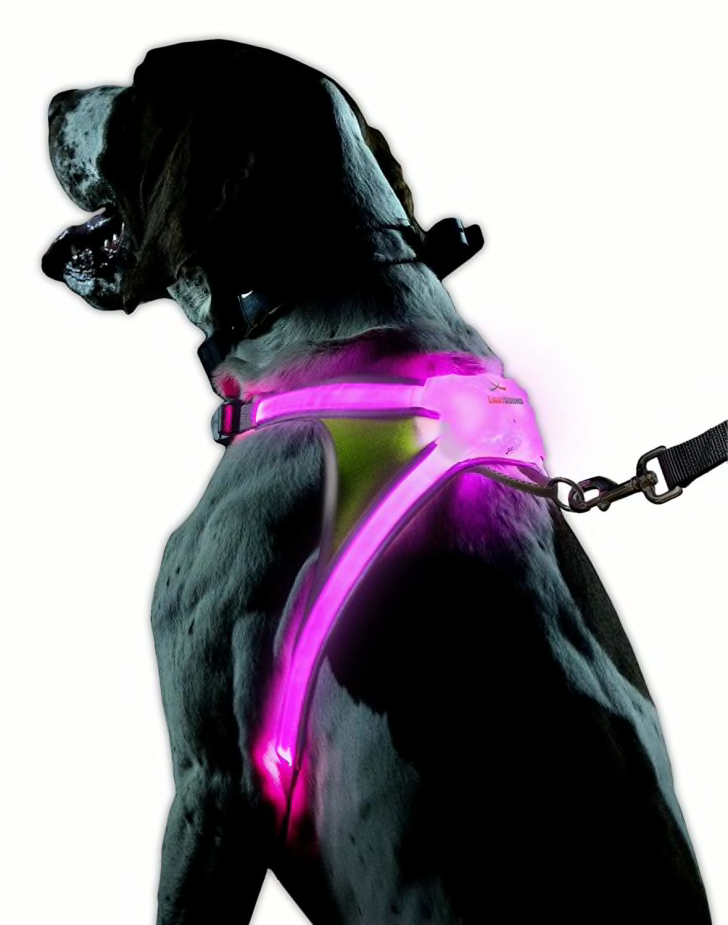 Compared to other options, most harnesses cause less stress on a dog's neck during walks. But this adjustable noxgear harness goes the extra mile, adding light and reflection for night walks.
Buy it: Amazon
11. FurHaven Pet Dog Bed; $52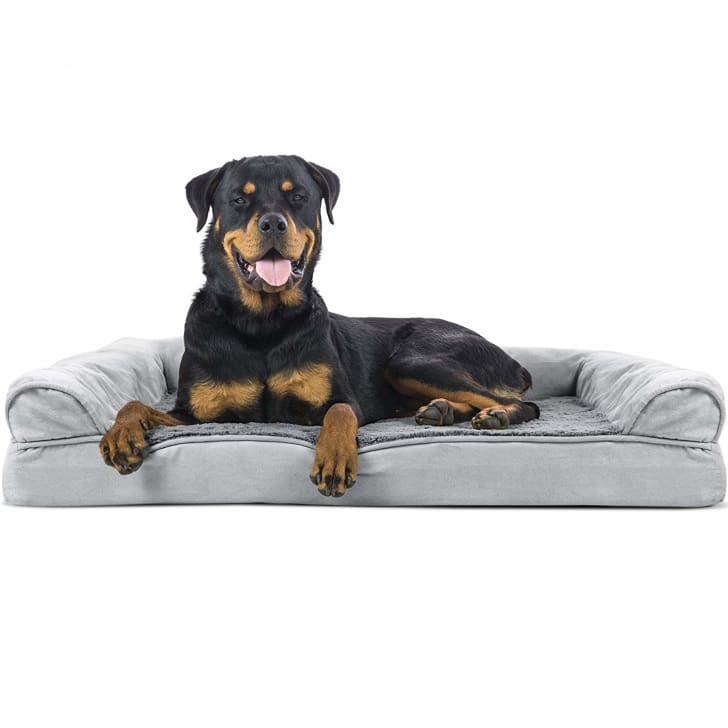 Let a sleeping dog lay in luxury: FurHaven's dog bed is soft to the touch and comfortable for dogs of any size. Plus, its cover is machine washable for easy cleanup.
Buy it: Amazon
Sign Up Today: Get exclusive deals, product news, reviews, and more with the Mental Floss Smart Shopping newsletter!