Every Color Ever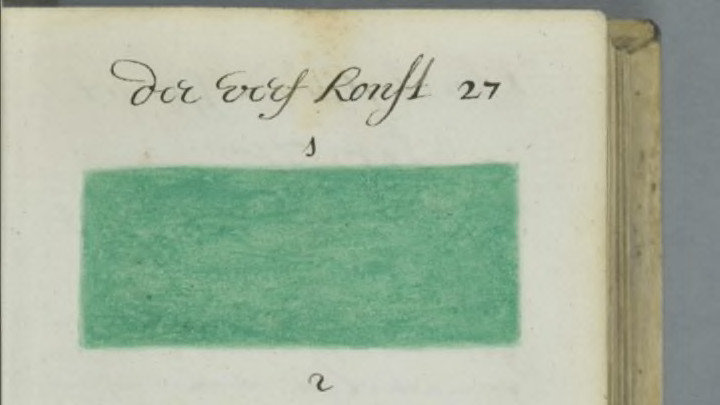 http://www.e-corpus.org/ / http://www.e-corpus.org/
Looking for the ultimate coffee table book? What about a handmade, one-of-a-kind, 800-page volume containing every color imaginable?
*
Fire whirls, or "firenadoes," are surprisingly common natural phenomena that still need to be seen to be believed.
*
15 years and 46 hit single compilations later, looking back on the very first edition of Now That's What I Call Music! is a cringeworthy retrospective on the hits that did and didn't survive their 15 minutes of fame.
*
Museum authorities in Florence are adamant that Michelangelo's David is in no danger of collapsing. In fact, they claim that the statue is even earthquake-proof.
*
Even Walt Whitman knew that when looking for a job, what matters is who you know. Luckily for the famed American poet, he had none other than Ralph Waldo Emerson in his corner to write him an exceedingly eloquent recommendation letter.
*
The National Security Agency is turning to Twitter to hire a new generation of codebreakers.
*
In a fight between Harry Potter and a Jedi—wizardry vs. The Force—who would win?
*
Wouldn't it be nice if, once in a while, a grilled cheese would just drop out of the sky when you needed it? Well, the dream is real.