Attention Mystery Science Theater 3000 Fans: A Gold Tom Servo Puppet Can Be Yours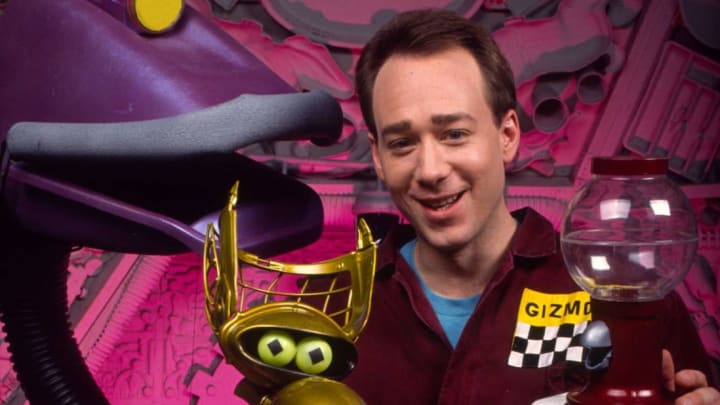 Shout! Factory / Shout! Factory
Looking for a companion for your next B-movie binge? The Center for Puppetry Arts is auctioning off a one-of-a-kind, functioning, golden puppet of Tom Servo from Mystery Science Theater 3000 that's been signed by members of the cast.
Donated by former host Joel Hodgson, the puppet depicts the snarky robot as he appears in the series—the only difference being that this version comes in a glittering shade of gold. He bears Hodgson's autograph, as well as those of Jonah Ray, Felicia Day, Grant Baciocco, Rebecca Hanson, and Tim Ryder.
The Center for Puppetry Arts is the largest nonprofit in the U.S. dedicated to the art of puppet theater. In addition to hosting conferences and festivals, the center preserves pieces of puppetry memorabilia, with an entire collection devoted to the works of Jim Henson in its museum.
The gold Servo puppet is listed as "priceless" on the auction page, with a current bid at press time of $900. The auction ends at midnight on January 11, 2019, and whoever takes home the piece of MTS3K history will be asked to pick it up at the Center for Puppetry Arts in Georgia or pay extra for shipping.