Jenga Cat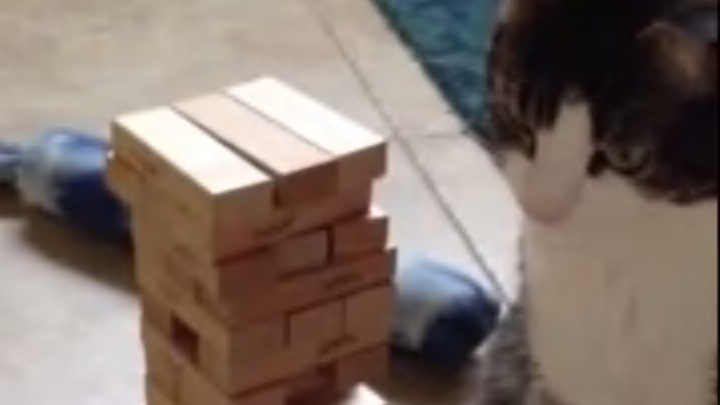 YouTube / YouTube
This cat is a little too skilled at Jenga.
*
You can pick your friends, you can pick your locks (with the help of a fairly straightforward, illustrated guide), but there are probably legal ramifications to picking your friends' locks. Caution is advised when putting these newfound skills into practice.
*
Watercress is the most nutrient-dense vegetable for health-conscious consumers, along with other "superfoods" like spinach and kale. Sorry, fruits: you just didn't make the cut.
*
Oreos, or chocolate chip cookies? How about both at once?
*
Is the world ready for a car that can travel over six times faster than a plane?
*
World War II's unsung heroes include some pretty amazing pigeons.
*
Who is this anonymous benefactor leaving envelopes of cash around San Francisco for people to find, and do they plan on expanding their outreach? We can only hope.