California Retirement Home Put Residents' Vintage Wedding Dresses on Display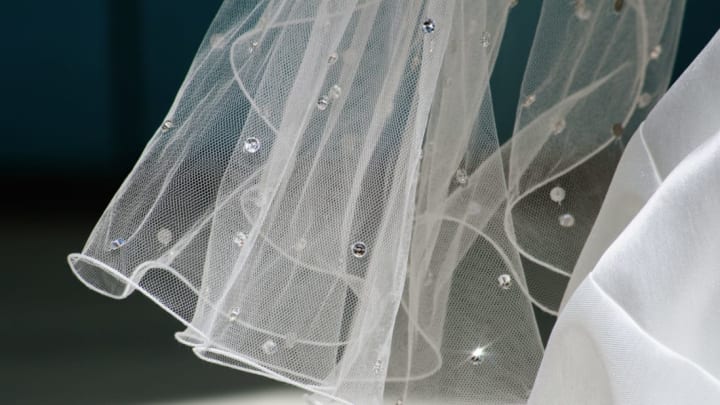 iStock.com/raksybH / iStock.com/raksybH
You know you've reached a certain level of maturity when many of your once-modern day belongings can be described as vintage. It's a term the residents of the Stoneridge Creek retirement community are taking in stride this month, because some of their (yes, vintage) wedding dresses are now on display.
The Pleasanton, California retirement home has created an elaborate presentation of more than 20 dresses with various laces, styles, and lengths, some of which date back to 1907, along with wedding photos and other memorabilia to commemorate Valentine's Day. The public is invited, but if you're not local, you can catch a glimpse of the dresses in the video below.
This isn't the first time Stoneridge Creek has made news. In 2015, a number of residents came together to craft quilts for residents who had served in the military. The group worked in secret to make the customized quilts honoring their service, then surprised them with the gifts on Veterans Day.
[h/t ABC7]