IKEA's Kåma Sutra Wants to Help You Master the Art of Loving Your Bedroom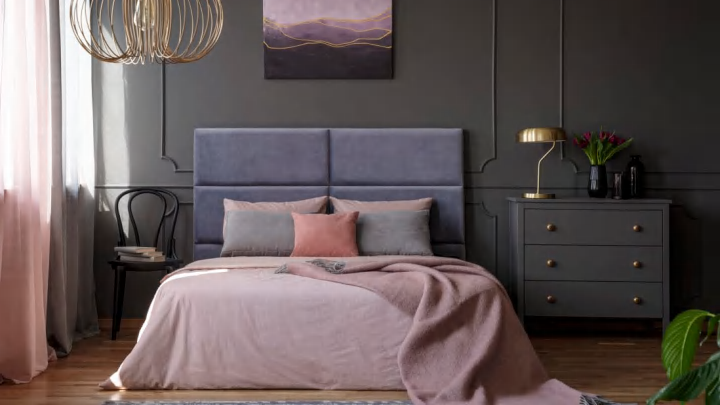 iStock.com/KatarzynaBialasiewicz / iStock.com/KatarzynaBialasiewicz
Plenty of guides can show you how to add spice to your bedroom, but few do it like this new book from IKEA. The IKEA Kåma Sutra includes fully illustrated positions (of furniture, that is) designed to help you get more satisfaction from your living space.
"Are you satisfied with your bedroom? Have you grown bored or tired with the same old bedroom positions? Do you yearn for more?" the book's description reads. "The IKEA Kåma Sutra can help you master the art of loving your bedroom. We've designed multiple bedroom furniture positions that will satisfy your every need."
The online manual features bedroom layouts furnished with popular items from IKEA, including couches, bed frames, and dressers. "The Seated Desire" comes with a leather LANDSKRONA sofa, and "The Doggy Style" has a LURVIG pet cushion. Each design includes a full-color picture, so you know exactly what you're getting into before you try the position at home.
You can browse the IKEA Kåma Sutra online, or download it to read it at your leisure.