13 Game of Thrones-Themed Tours You Can Take Around the World
If you lived in the world of Game of Thrones, chances are you'd be killed by either a dragon or a White Walker ... or maybe just by a plain old beheading. Luckily for all of you Thrones fans who are fond of being not-dead, plenty of travel companies offer guided tours that will let you feel like you're inside the world of the HBO juggernaut, minus all the danger that the characters face.
Below are 13 great guided tours that you can take of Game of Thrones filming locations around the world. Note: You'll want to book before the final season premieres on April 14 to get ahead of the rush.
1. Brendan's Road to Winterfell // Northern Ireland
Brendan Vacations offers a customizable tour through key Game of Thrones locations in Northern Ireland. The seven-day tour is on the pricier side—$4200 per person—but it's worth it if you want to really geek out. In addition to sites of general historical interest, like museums and cathedrals, you'll get to visit multiple Thrones filming locations, like the 18th-century mansion Castle Ward, the grounds of which were used extensively for Winterfell location shooting. The Stark kids frolicked there (relatively) happy and free of care early in season 1; later, Robb Stark's army camped there. The tour will also take you to Ballintoy Harbor, which served as the filming location for several of the Iron Island scenes. It was at Ballintoy that Theon Greyjoy returned to the home he'd been taken from as a hostage by the Starks and re-met his sister Yara. (It was all downhill from there for poor Theon, but we hope your vacation will end on a brighter note.)
Book tickets on Brendan Vacations from $4200.
2. Game of Thrones Walking Tour of Dubrovnik // Croatia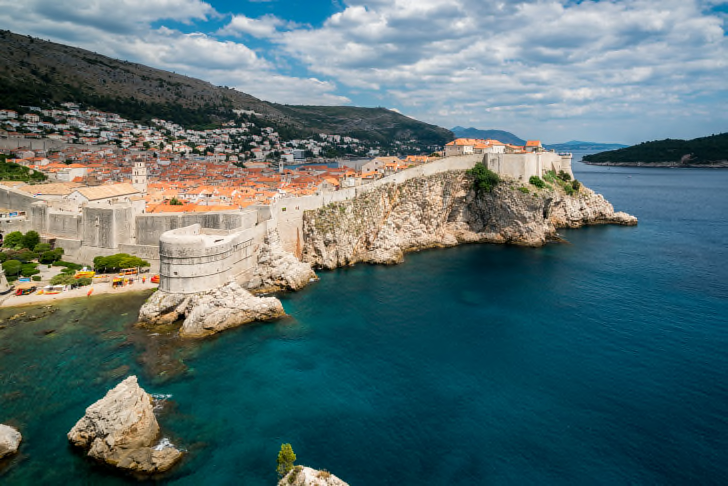 Put on your comfy shoes for this three-hour walking tour of Dubrovnik, Croatia, the filming location for many of Game of Thrones's King's Landing scenes. You can climb the city walls near Lovrijenac Fortress and look out at the sea—if the view looks familiar, that's because it served as the location for Westeros's Blackwater Bay, the site of season 2's unforgettable Battle of the Blackwater.
An upgrade to the tour will also get you a visit to the Trsteno Arboretum, which is often used as the filming location for King's Landing's palace gardens. (Visit and let the spirit of Olenna Tyrell flow through you.)
Book tickets on Viator from $69.
3. Belfast Winterfell Trek // Northern Ireland
On this daylong tour of Castle Ward (a.k.a. Winterfell) in Northern Ireland, you can see where the late King in the North was born, was crowned, and was murdered. A further stop at Tollymore Forest Park in Newcastle lets you see where the Starks first found their direwolf pups and where the Night's Watch first found the White Walkers. Guides who worked as extras on Game of Thrones are on hand to break down the visual effects that transformed the real-life environs of Northern Ireland into Westeros. Plus, the tour is designed to be immersive, so Stark banners, cloaks, and swords are available for guests to use throughout the day.
Book tickets on TripAdvisor from $66.
4. Game of Thrones Filming Locations Tour From Reykjavik // Iceland

Watch out for White Walkers on this eight-hour-long tour of Game of Thrones landmarks around Reykjavik, Iceland. Sites include Thingvellir National Park, which stands in for some of the show's North-of-the-Wall content. (Don't worry—there are no zombie bears.) You'll get to see Almannagjá Gorge in Thingvellir, which served as the shooting location for the Eyrie's Bloody Gate—the site of Arya Stark's season 4 giggle fit upon finding out yet another one of her relatives had died. Another stop on the itinerary is Thjorsárdalur Valley, site of the Wildling massacre of Olly's village in season 4. (Olly, you'll remember, gets his revenge.)
Book tickets on Viator from $110.
5. Seville and Osuna Guided Game of Thrones Tour // Spain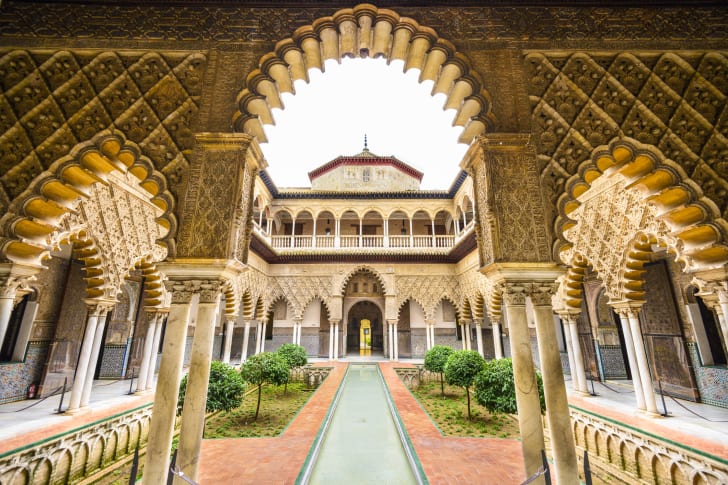 Among avid fans, Game of Thrones's Dorne plotline was … well, let's just say, not the most popular. But that doesn't make Seville, Spain, where many of the Dorne scenes were shot, any less beautiful. The key site of this tour is the Alcázar of Seville, the palace that served as the shooting location for Prince Doran Martell's castle and its surrounding gardens. On the bloodier side of things, this tour also includes an optional trip by train to the Spanish town of Osuna, where the Meereen fighting pit scenes were filmed.
Book tickets on Viator from $69.
6. The Narrow Sea Boat Voyage // Northern Ireland
Have a little Greyjoy blood in you? Then you may lean towards Winterfell Tours' Narrow Sea Boat Voyage. Lasting approximately 90 minutes, the private boat tour takes you past the shores of Northern Ireland's Strangford Lough. You'll sail past Audley's Castle—which served as one of The Twins—located along the shore on the grounds of Castle Ward. You'll also get a view of the filming locations for House Bolton's Dreadfort Castle, Hoster Tully's Viking-inspired funeral pyre, and more.
Book tickets with Winterfell Tours from $522 for a private tour of up to 10 people.
7. Game of Thrones Tour in Split // Croatia
If you need more Meereen content, take a 3.5-hour guided tour of Split, Croatia, where the mountain fortress of Klis was a filming location for the city conquered by Daenerys. After the fortress, the next stop on the walking tour is Diocletian's Palace, built for the Roman Emperor Diocletian in the 4th century, which has also been used as a Meereen shooting location. It's also the site of Daenerys's throne room as well as where she keeps her dragons locked up so they can't eat anybody they shouldn't.
Book tickets on Viator from $78.
8. Game of Thrones Filming Locations Tour // Northern Ireland
Brienne of Tarth fans, step up. The Game of Thrones Filming Locations Tour from Irish Tour Tickets will take you to Larrybane Quarry, where viewers were first introduced to the fan-favorite knight in season 2. Other stops on this daylong trip include the Cushenden Caves, where Melisandre gave birth to the shadow baby that killed Renly; Dunlunce Castle, used as House Greyjoy; and the picturesque Dark Hedges, which stand in for the Kingsroad. Another stop is Carnlough Harbor, which stood in for Braavos in season 6—it's where Arya Stark just narrowly avoided getting stabbed to death by the Waif.
Book tickets on Expedia from $51.
9. Game of Thrones Filming Locations Tour // Malta
Along with Dubrovnik, Croatia, the island of Malta was a filming location for many of the King's Landing scenes in Game of Thrones. Stops on this tour include the city of Mdina, site of Ned and Catelyn's final farewell, along with the season 1 fight between Jaime Lannister and Ned Stark that ended in the latter's capture. You'll see Malta's Mtahleb Cliffs, which stood in for the Shadow Cliffs, the location of Khal Drogo's funeral pyre and the birth of Daenerys's dragons. And you'll see St. Dominic's Convent in Rabat, Malta, which served as one of the locations for the Red Keep, the castle that contains the Iron Throne.
Book tickets on Viator from $67.
10. Archery Movie Set Experience // Northern Ireland
Ah, season 1, episode 1 … when the Stark children were practicing their archery instead of living under the constant threat of murder. (OK, there was still a little threat of murder.) At Castle Ward, Winterfell Tours offers the Archery Set Movie Experience, where Game of Thrones fans can practice their archery in the "Winterfell" courtyard. Both visitors and instructors—some of whom trained members of the cast—get costumes to wear.
A bundle deal gets you the Winterfell Cycle Tour (where you'll see, among other places, the tower from which Jaime Lannister pushed Bran) and a meet and greet with the Northern Inuit dogs who played direwolves Summer and Grey Wind.
Book tickets with Winterfell Tours from $39.
11. Game of Thrones Tour in Girona // Spain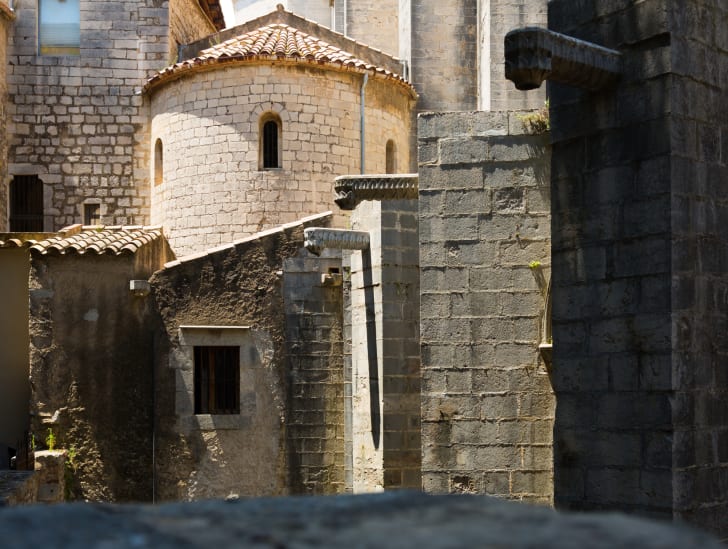 Girona, Spain, is yet another city that's served as an ersatz King's Landing over Game of Thrones's run. Explore Catalunya's tour takes you through the medieval town, home to the monastery Sant Pere de Galligants, the real-life stand-in for Oldtown's Citadel. The tour also features the Plaza del Jurats, site of a memorable season 6 scene where Arya watched a theatrical version of her family's troubles. Many of season 6's Braavos market and training scenes (when Arya was learning to be a master assassin) were filmed here, as were scenes surrounding King's Landing's Sept of Baelor—also known as the Girona Cathedral.
Book tickets on Viator from $113.
12. GoT to Escape // Northern Ireland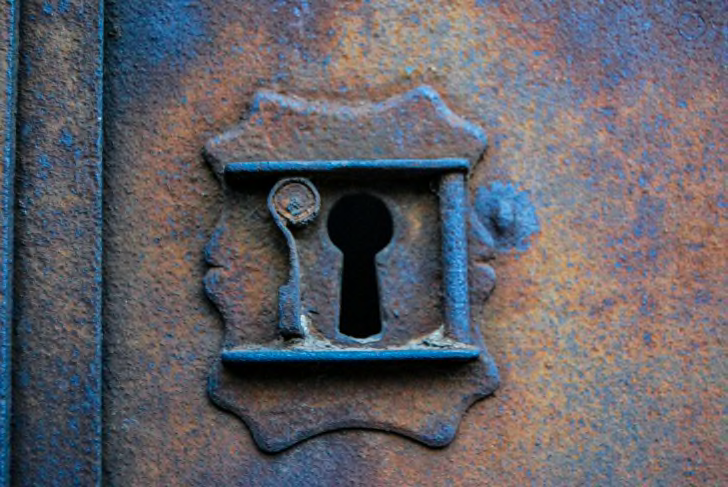 Say you're in Northern Ireland and you've already seen all the Game of Thrones filming locations. Or maybe you're just looking for something a little different. GoT to Escape in Belfast boasts three Game of Thrones-inspired escape rooms and one mystery room. Your mission? Save King's Landing. Each room takes an hour to complete and is designed for between two and six players. (The website notes that you don't actually need any special knowledge of Game of Thrones to participate, so feel free to drag your non-fan friends and family members along.)
Book tickets on GoT to Escape from $53.
13. Westeros and Beyond // Iceland, Ireland, Spain, and Croatia
Or maybe you just want to do everything. STA Travel offers multi-stop trips geared toward younger travelers and students (though they sell flights to people of all ages, their website notes that "some of our airfare is available just to full-time students, [t]eachers at accredited schools, and youth travelers under the age of 26"). If the price is right, you can start in New York City and travel across the world to several of the key cities where Game of Thrones is filmed—Reykjavik, Dublin, Barcelona, and Dubrovnik. Once there, STA provides day tours like the ones mentioned above.
Contact STA Travel for booking information.
Mental Floss has affiliate relationships with certain retailers and may receive a small percentage of any sale. But we choose all products independently and only get commission on items you buy and don't return, so we're only happy if you're happy. Thanks for helping us pay the bills!