Architecture Explained by Hairstyles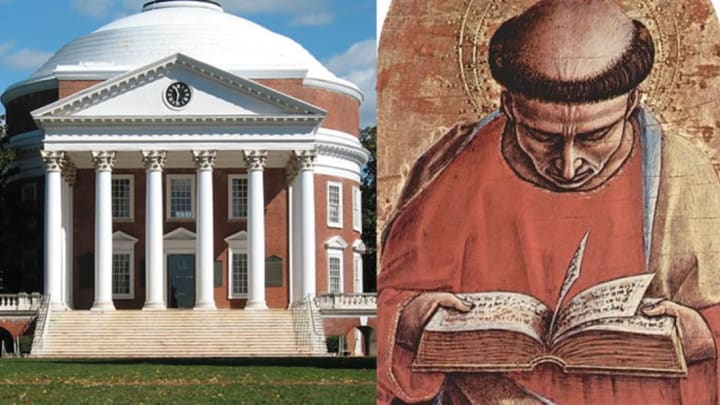 Wikimedia Commons / Wikimedia Commons / Wikimedia Commons / Wikimedia Commons
Can't remember the difference between Brutalism and Beaux Arts? When paired with distinct hairstyles, untangling the following architectural schools and movements is a breeze.
1. Jeffersonian / Tonsure
Although the most noticeable details hang around the edges, it's all about the dome on top.
2. Art Deco / Jheri Curls
Wikimedia Commons / Getty Images
These bold, shiny shapes may no longer be trendy, but whenever you see them, you can't help but stare.
3. Beaux Arts / Pompadour
Wikimedia Commons / Wikimedia Commons
French, fancy, and perfect for a night at the opera—the fact it keeps coming back proves its timelessness.
4. Brutalism / Beehive
Wikimedia Commons / Wikimedia Commons
Most popular on university campuses in the 1960s, it's a decision we've been regretting ever since.
This story originally appeared in an issue of mental_floss magazine. Subscribe here.