Igloo's New Cooler is Totally Biodegradable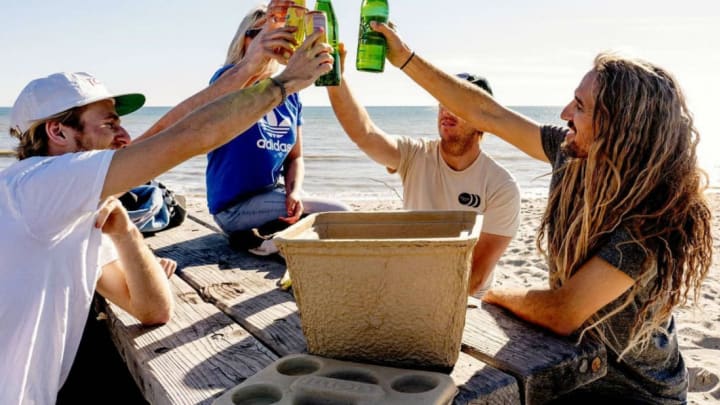 Igloo / Igloo
This article contains affiliate links to products selected by our editors. Mental Floss may receive a commission for purchases made through these links.
Summer means toting a variety of food and beverages to your favorite outdoor hangout. If you've been using a Styrofoam cooler to keep water and other drinks cold, you might want to consider a more environmentally friendly cooler design. Igloo's new alternative, Recool, is paper-based and biodegradable.
Igloo
The container is made of recycled pulp and alkyl ketene dimer, a binding agent. At 16 quarts, it holds 10 to 12 cans. Igloo claims that the Recool defies paper's traditionally poor resistance to water by keeping ice frozen for up to 12 hours and remaining water-resistant for five days. But if you let it dry, you won't need to discard it. The Recool can be used repeatedly.
The Recool will be rolling out in stores nationally this summer. You can also grab one now at Target for $7.99 or from Igloo for $10.
[h/t Travel + Leisure]