Essential Foreign Viewing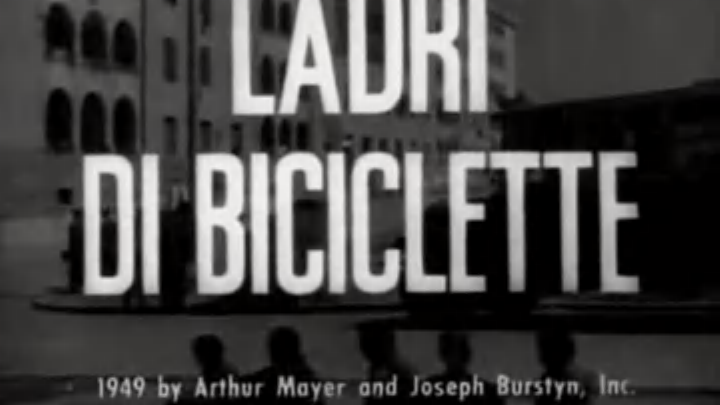 YouTube / YouTube
Anyone looking to become better versed in foreign films can't go wrong with a list of movie recommendations compiled by Martin Scorsese himself.
*
Contact sheets from classic Hollywood photo shoots include some of the most iconic images in cinema history alongside the not-so-great shots that didn't make the cut.
*
Font aficionados, look away, lest you be irreparably scarred by this typewriter that uses 1970s technology to produce documents in this generation's most hated typeface: Comic Sans.
*
In "87 Bounces," a short film by French collective HOTU, a humble basketball makes a cameo appearance in scenes from two dozen contemporary films before finally making it into the net. Swish.
*
Despite all his artistic abstractions, painter Pablo Picasso still ate like a regular person, whose favorite recipes (shared here) included omelette tortilla Niçoise and eel stew.
*
There's a 99% chance that "wasabi" isn't wasabi at all.
*
Soo Min Kim, self-described "paper cup artist," uses Starbucks cups as his canvas, incorporating the mermaid logo into his innovative redesigns.
*
How does Google get its "street views" of deserts with no streets in sight? Why, by affixing a camera to a camel, of course.
*
How far does $1,000 a month go in rent in various cities?