A Fake da Vinci?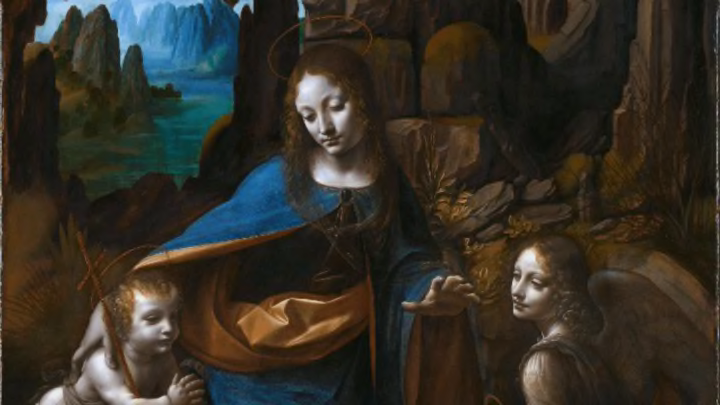 Wikimedia Commons / Wikimedia Commons
There's a scandal brewing in the art world, where a painting long attributed to Renaissance luminary Leonardo da Vinci may not be the real deal after all.
*
Using just one weird trick (flash photography), parents can check young children for a certain type of aggressive retinal cancer.
*
There's no need to go outside for thrills if you live in a house with a built-in roller coaster.
*
Sci-fi movies have always struck a delicate balance between "science" and "fiction," but where some movies shine in portraying real-world science, others have taken just a little too much artistic license to be tolerated.
*
How coffee tastes can be affected by something as seemingly insignificant as the color of the mug it's served in. (No word yet on what effect red Starbucks holiday cups have.)
*
The city of Hildesheim, Germany has banished boredom at pedestrian crosswalks by installing interactive Pong games at intersections, allowing walkers on one side of the street to compete with those on the other while waiting for those pesky cars to pass.
*
For these creepy attractions, the fun happens when everyone has left and all that's left are the eerie, abandoned ruins. Don't go alone.
*
A survey of the most disproportionately popular jobs in each American state reveals some predictable conclusions—of course Texas is full of petroleum engineers—and a few strange surprises, like the states most likely to harbor astronomers, home ec teachers, and animal breeders.