50 Super Smart Books For Everyone On Your List
There's nothing quite as surefire as the gift of a good book, but weeding through the many titles on bookstore shelves and in online stores can be overwhelming. Fear not, shopper—we've got your back. We've compiled a list of our favorite books in a mix of all time bests and recent standouts. There's something for every reader, and we wouldn't blame you if you ended up with a few in the cart for yourself too.
1. FOR YOUR TOO COOL FOR SCHOOL SISTER:
STEP ASIDE, POPS: A HARK! A VAGRANT COLLECTION // KATE BEATON; $15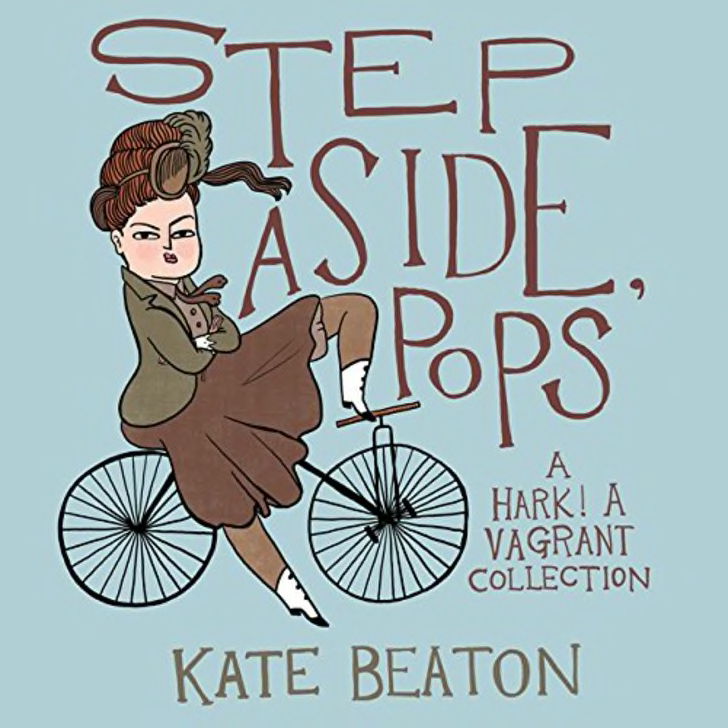 In the intro to this collection, Beaton writes: "When I get asked to describe my comics, the easiest thing to say is that it is historical or literary or pop-culture parodies." That's apt, but it fails to capture the silly, strange, smart, and joyful elements that emanate from Hark!. From taking jabs at William Bligh and Robespierre, to brilliantly parodying Wuthering Heights or the concept of "Strong Female Characters," Beaton puts her clever and mirthful spin on an assortment of things you never imagined would send you into laughing fits.
Buy it: Amazon
2. FOR YOUR FRENEMY NEXT DOOR:
WAR PLAN RED: THE UNITED STATES' SECRET PLAN TO INVADE CANADA AND CANADA'S SECRET PLAN TO INVADE THE UNITED STATES // KEVIN LIPPERT; $8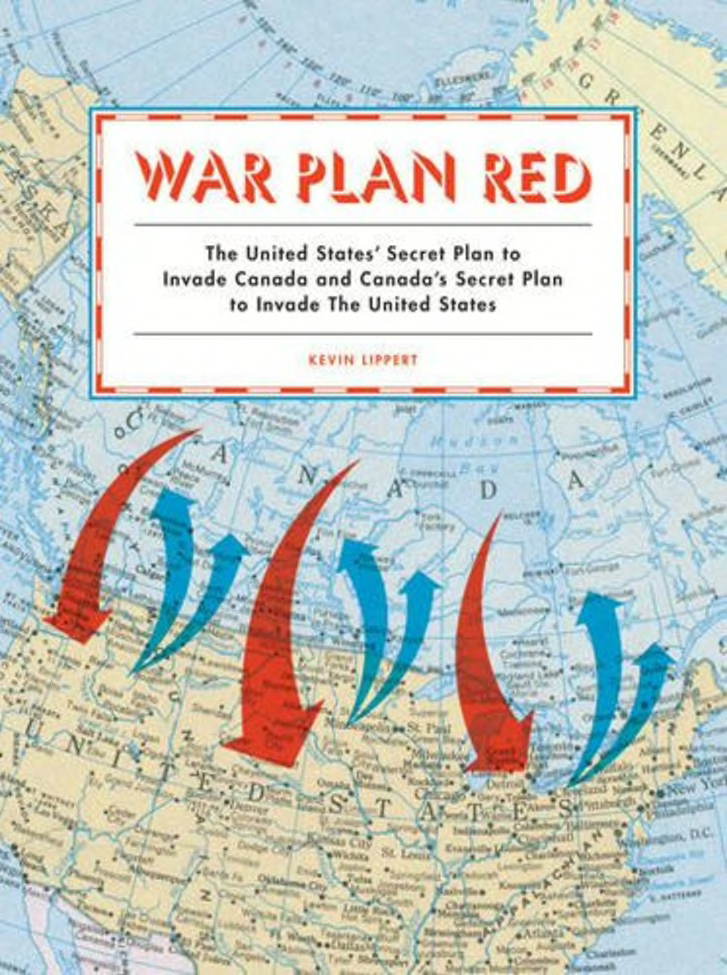 Every once in a while, leaders of the two countries that sit along the world's longest open border have eyed the territory on the other side as prime for an invasion. Lippert's fascinating and frequently funny book details the moments when the countries' relationship became a little strained, including details of Canada's 1921 plan for attacking the United States and a full reproduction of "War Plan Red," the 1935 American scheme to storm Canada. The details of Canada's 1921 espionage excursion through New England alone are worth a purchase—find out what state's men were characterized as "fat and lazy but pleasant and congenial!"
Buy it: Amazon
3. FOR THE PROPRIETOR OF YOUR FAVORITE SPEAKEASY:
GENTLEMEN BOOTLEGGERS: THE TRUE STORY OF TEMPLETON RYE, PROHIBITION, AND A SMALL TOWN IN CAHOOTS // BRYCE T. BAUER; $17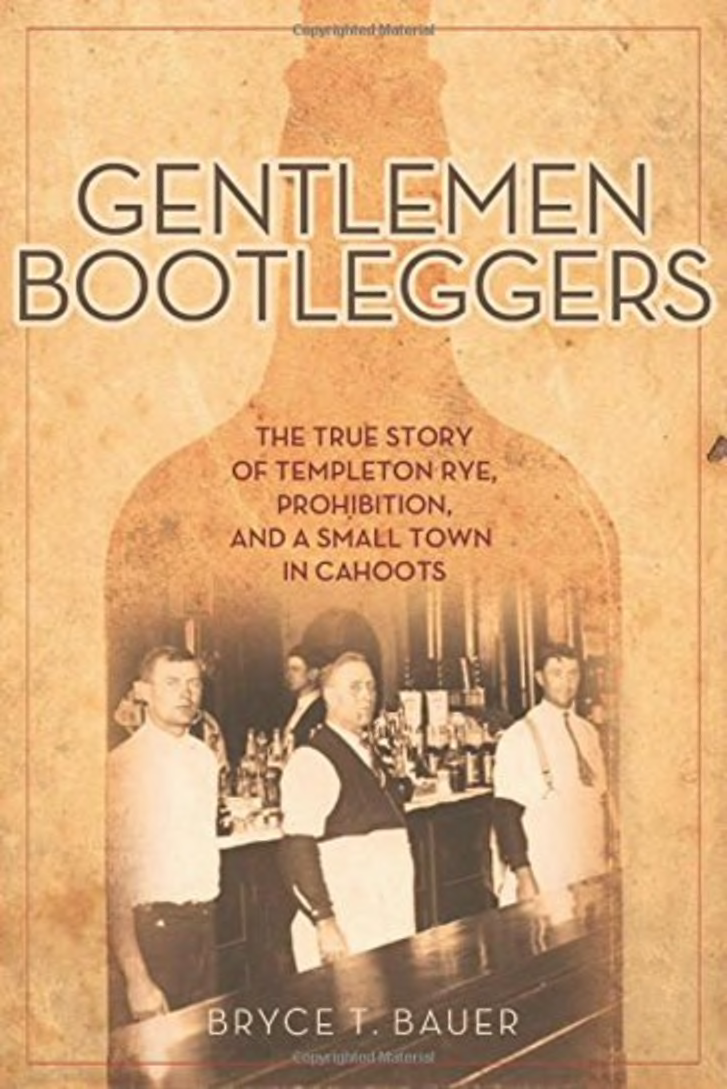 Al Capone and his Chicago colleagues had nothing on the good people of Templeton, Iowa. When Prohibition sought to stamp out illicit drinking, bootlegger Joe Irlbeck and many of the town's other 427 residents colluded to create a whiskey recipe so delicious and a network of hidden stills so ingenious that they cranked out thousands of gallons of regionally famous hooch each week while remaining on the right side of the law. Bauer's riveting book is equally parts history lesson, crime caper, and portrait of small-town collaboration. Anyone who has tried their hand at homebrewing or snuck an extra bottle of duty-free rum through customs will love this one.
Buy it: Amazon
4. FOR THE FAN OF BOTH TRUE CRIME AND HISTORY:
THE MAP THIEF: THE GRIPPING STORY OF AN ESTEEMED RARE-MAP DEALER WHO MADE MILLIONS STEALING PRICELESS MAPS // MICHAEL BLANDING; $11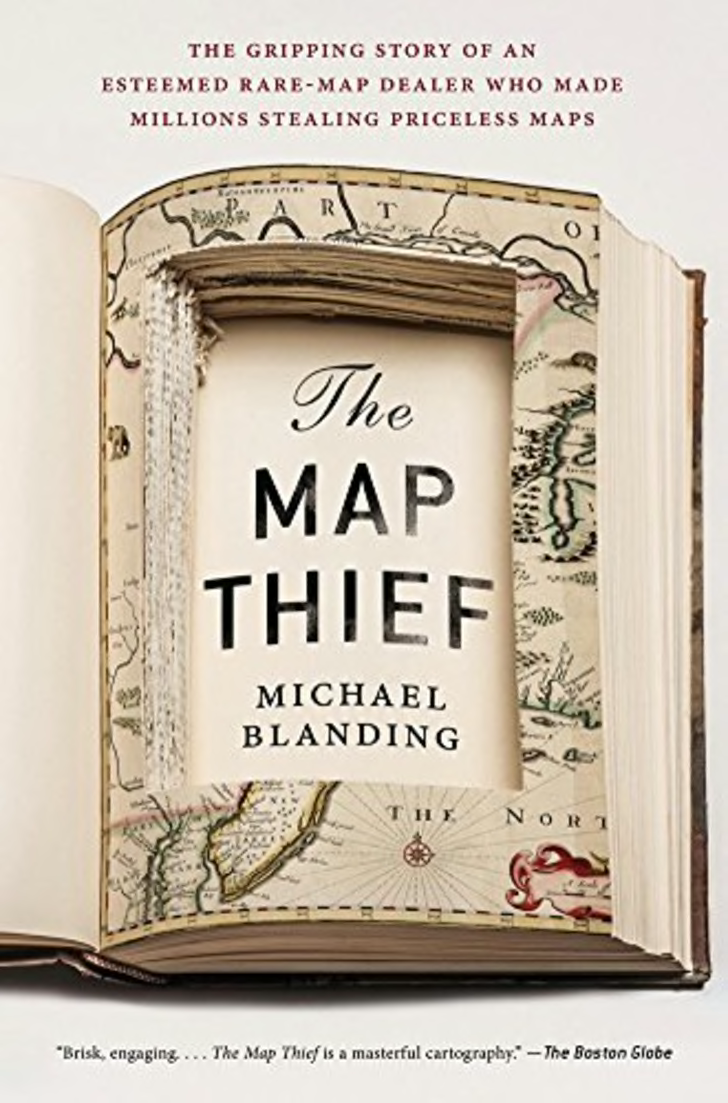 Blanding's page-turner begins with a Yale librarian finding an X-Acto blade on the floor of a rare book library. Soon, it emerges that map dealer E. Forbes Smiley, who was famous for locating incredibly rare historical maps for his clients, had an ace up his sleeve: He was stealing them from some of the world's leading schools and libraries. Blanding deftly shows why antiquarian maps matter to historians and collectors, before exploring how Smiley pulled off his audaciously low-tech heists and the lingering mysteries of what else he might have pinched.
Buy it: Amazon
5. FOR YOUR FRIEND WHO SWEARS This is The YEAR THEY START RUNNING:
TWO HOURS: THE QUEST TO RUN THE IMPOSSIBLE MARATHON // ED CAESAR; $10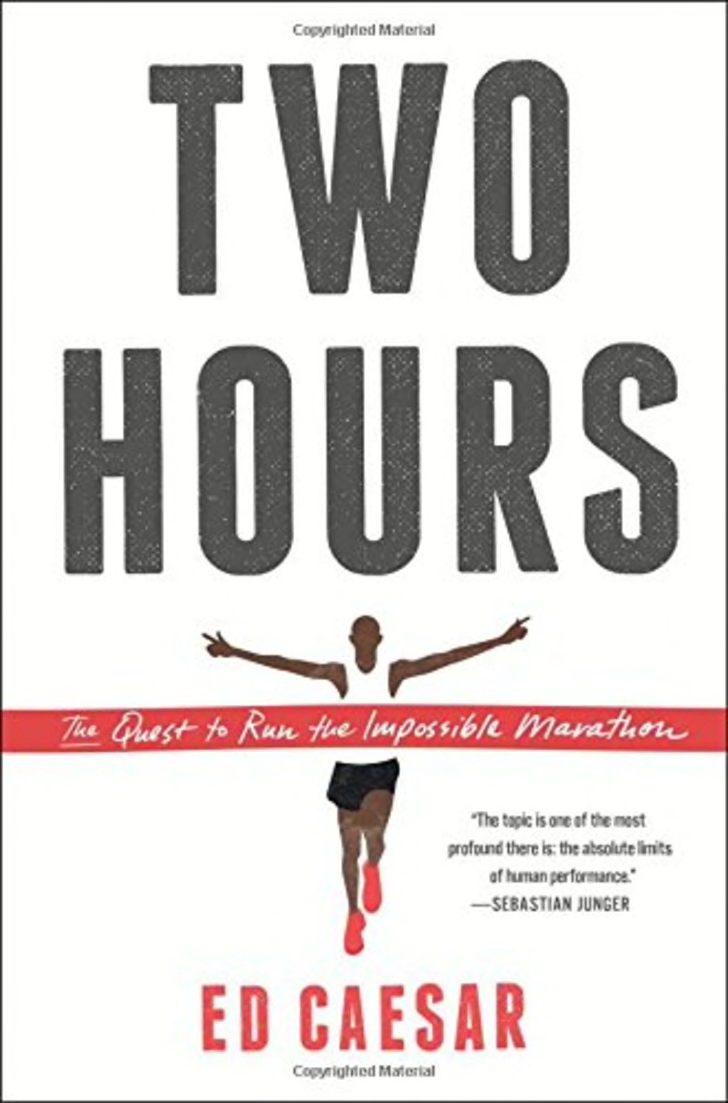 Even if 2016 really is that year your friend finally runs a marathon, they'll probably need a bit more than two hours to finish. Caesar lovingly profiles champion Kenyan runner Geoffrey Mutai as he and his elite brethren attempt to shave the last few minutes they need to shed to scale "running's Everest"—blazing through 26.2 miles in under two hours. Along the way, Caesar chronicles the history of distance running and gets into the science, history, culture, and training regimens that can help answer the question many first-time marathon spectators have: What makes Kenyans such good runners? Knowing the answer may not make you any faster, but it's a fun, fascinating read.
Buy it: Amazon
6. FOR YOUR FRIEND WITH A BUDDING INTEREST IN ODDITIES:
MR. WILSON'S CABINET OF WONDER: PRONGED ANTS, HORNED HUMANS, MICE ON TOAST, AND OTHER MARVELS OF JURASSIC TECHNOLOGY// LAWRENCE WESCHLER; $12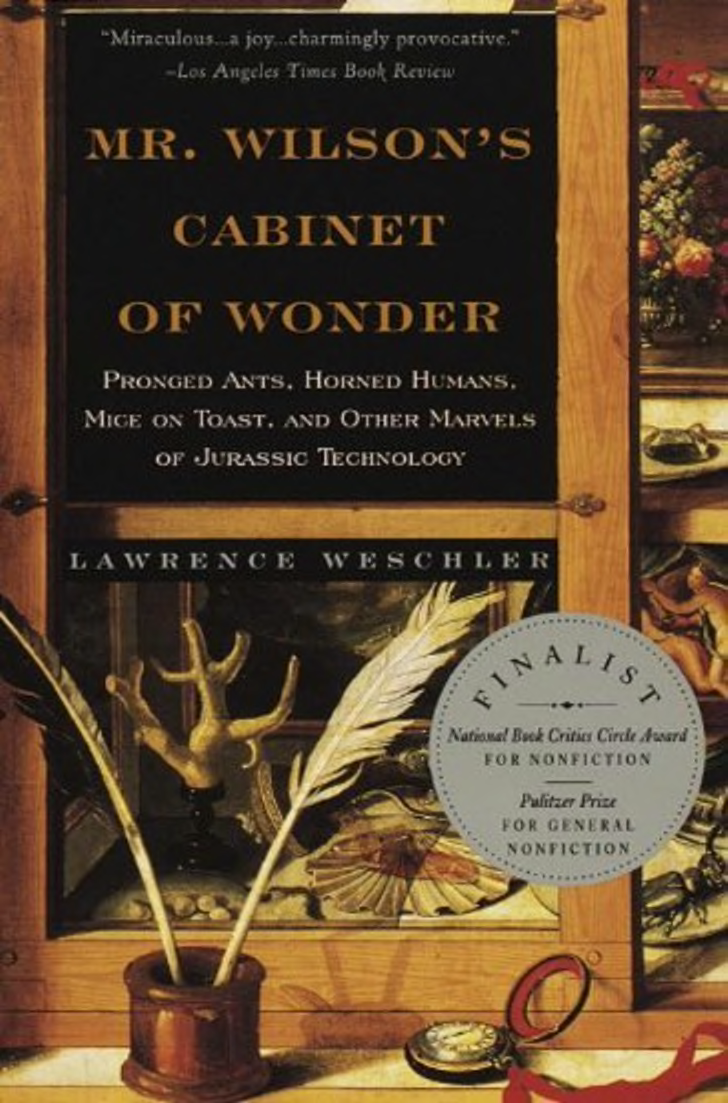 At Los Angeles' Museum of Jurassic Technology, things aren't always what they seem. It's a collection of art, science, ethnographic, anthropological, and historical artifacts presented as much in the spirit of the "wonder cabinets" of the 16th century as in the spirit of a straightforward natural history museum. In this exploration of the place itself and the man who created it, Weschler illuminates the truth and wonder that can be found in the outlandish.
Buy it: Amazon
7. For the comic book fan who doesn't take it too seriously:
The League of Regrettable Superheroes // Jon Morris; $17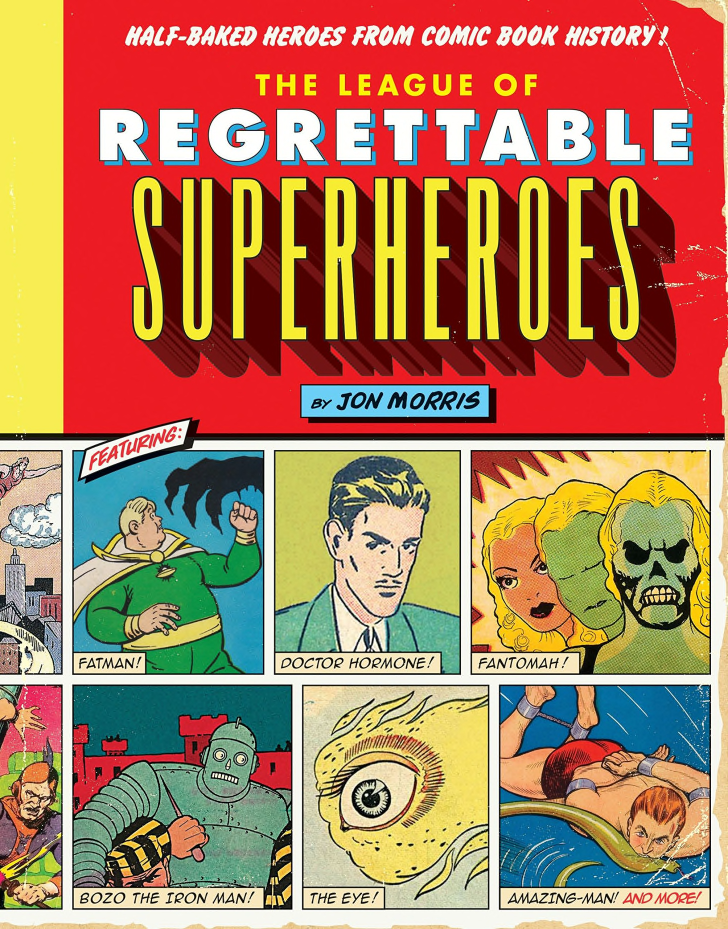 For every Batman or Spider-Man, there are plenty of superheroes that don't quite make the cut. Remember Bee-Man? Well, he was a NASA technician named Barry E. Eames who was stung by Martian bees and was blessed with super strength and a funky little costume with wings. Needless to say, he won't be starring in a multi-million-dollar blockbuster anytime soon. But he is just one of the featured Z-list characters featured in author Jon Morris's League of Regrettable Superheroes, which journeys through the history of comics (complete with plenty of vintage comic panels and excerpts) to find the weirdest and most ill-conceived characters ever put to print.
Buy it: Amazon
8. FOR The Parents who want their kids to appreciate classic literature:
How to Teach Your Children Shakespeare // Ken Ludwig; $15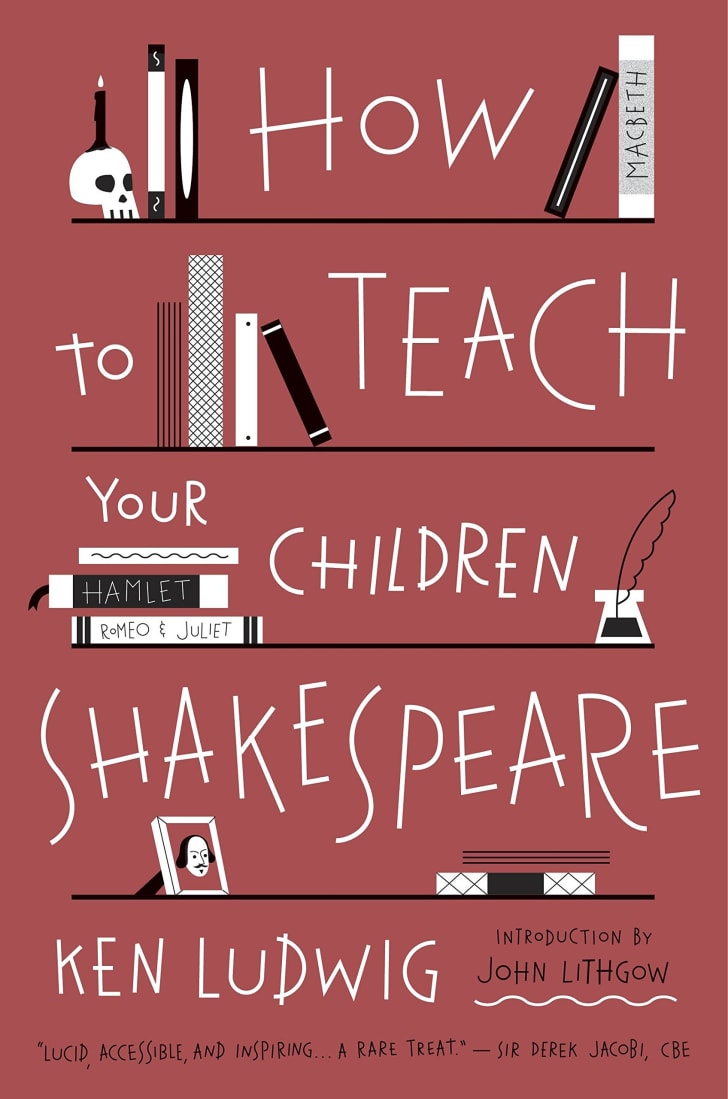 It's never too early to get kids into reading, so why not start them off with the classics? Author and playwright Ken Ludwig breaks down how to help your child not just understand but appreciate the works of William Shakespeare.
Buy it: Amazon
9. FOR YOUR FEMINIST MOTHER WHO COMPLAINS ABOUT ALL THESE SUPERHERO MOVIES:
THE SECRET HISTORY OF WONDER WOMAN// JILL LEPORE; $13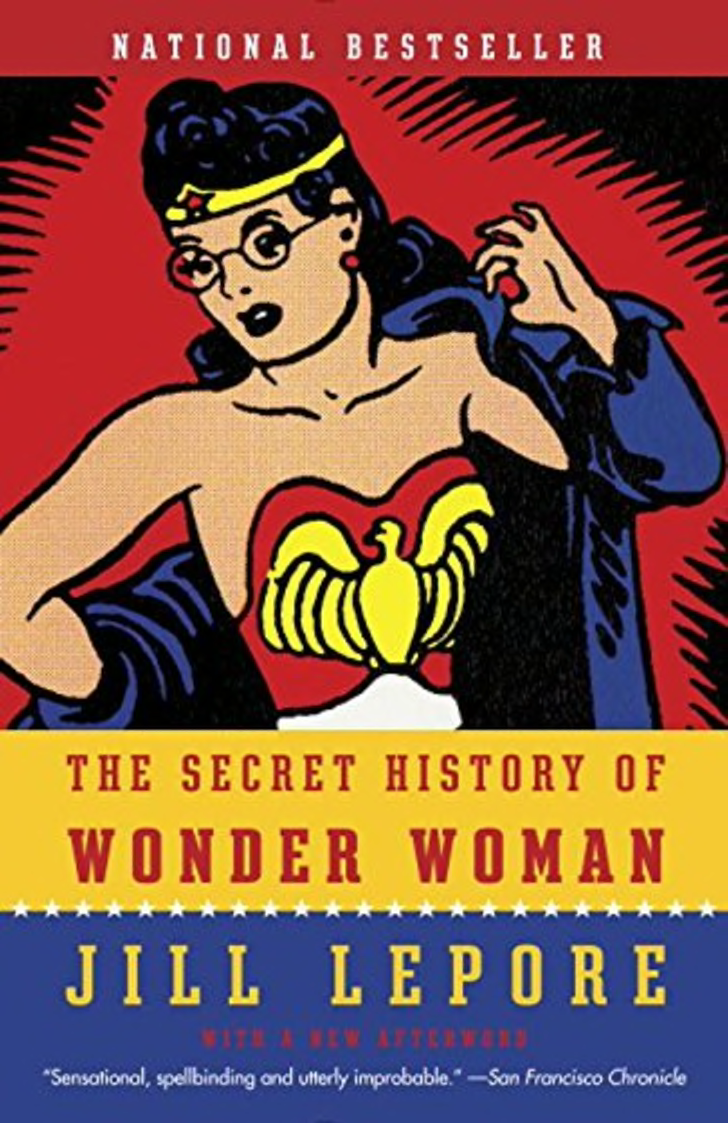 The perfect entry point for someone who doesn't yet know that the world of comic books is a fascinating place. Lepore—a professor of American history at Harvard University and a staffer at The New Yorker takes a fascinating look at the most popular female superhero of all time and illuminates much of the unknown history about how the character played a role in the women's rights movement, as well as the life the man who created her, William Moulton Marston, who found inspiration in (among other things) his wife, his live-in mistress, Vargas girls, and birth control activist Margaret Sanger.
Buy it: Amazon
10. FOR YOUR LOVELY-BUT-LONELY NIECE:
JANE, THE FOX, & ME// FANNY BRITT; $15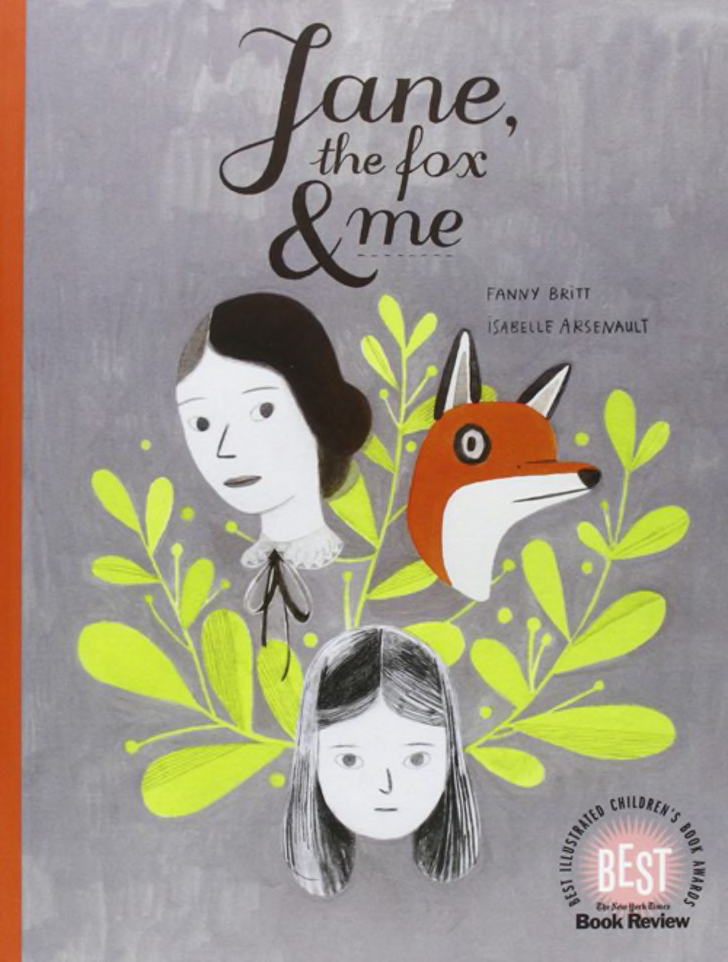 This award-winning graphic novel is ostensibly for children, but thoughtful adults will find themselves in its pages, too. Jane, the Fox, & Me tells the story of Hélène, an outcast middle schooler who takes refuge in the pages of Jane Eyre. Hélène's tale is spun quietly, through soft pencil strokes and splashes of color that mirror her struggles, comforts, and, eventually, her hope.
Buy it: Amazon
11. FOR YOUR ARTSY GENIUS COUSIN:
RADIOACTIVE: MARIE & PIERRE CURIE: A TALE OF LOVE AND FALLOUT // LAUREN REDNISS; $46
As reviewers have noted, Radioactive defies simple categorization. The 2010 book is a graphic novel; a biography of Marie and Pierre Curie; a history of radioactivity; a work of art; and a labor of wonder. The author's fascination for her subject is obvious, and permeates each page with glowing energy. (Hot tip: Take this book into a dark room and see what happens.)
Buy it: Amazon
12. FOR YOUR FRIEND WHO'S A LITTLE BIT Curious about everything:
A Short History of Nearly Everything// Bill Bryson; $20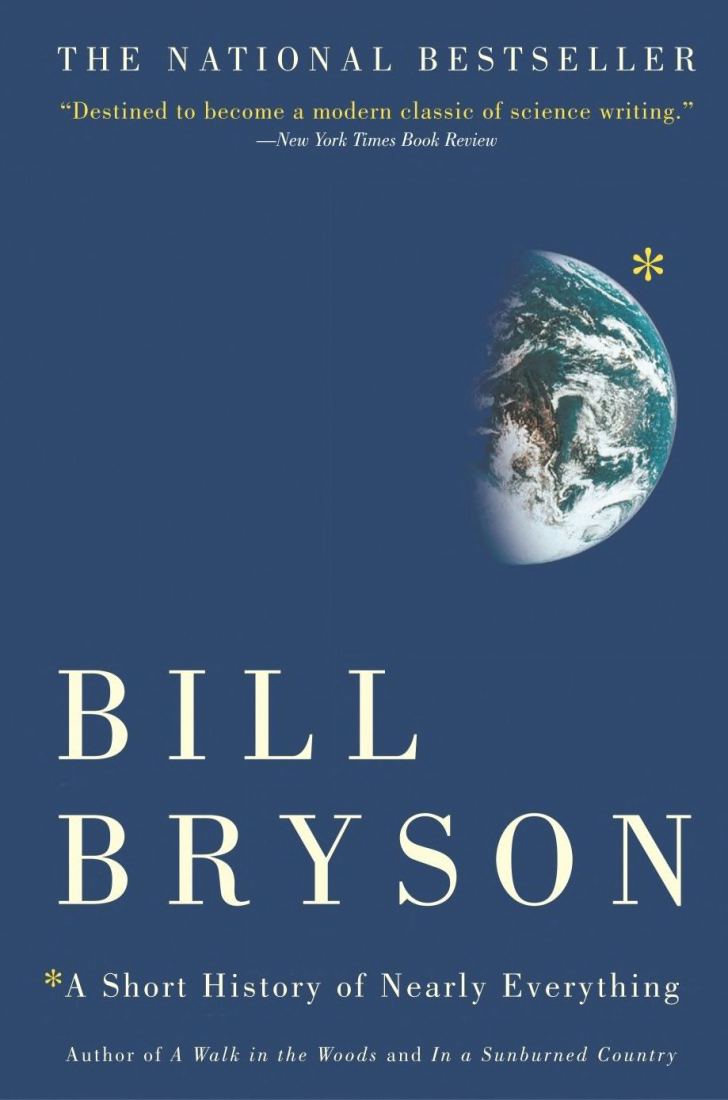 Known for titles like The Body: A Guide for Occupants and A Walk in the Woods, author Bill Bryson breaks down the history of, well, pretty much everything in this book. Perfect for the person who is a bit curious about anything, this book tackles questions like how to build a universe, how a single cell forms a human being, how modern civilization formed, and much more. Bryson breaks everything down in the same witty, humorous way that his other works are known for.
Buy it: Amazon
13. FOR YOUR FRIEND WHO'S ALWAYS GETTING STRANDED AT THE AIRPORT:
ENDURANCE: SHACKLETON'S INCREDIBLE VOYAGE // ALFRED LANSING; $14
No matter how arduous your journey home for the holidays is, it's sure to be a breeze compared to the Ernest Shackleton's ill-fated Imperial Trans-Antarctic Expedition that launched in 1914. The attempt to sail to Antarctica and then cross the snowy continent was a complete fiasco. Their ship, Endurance, got caught in ice and sank, leaving the 28-man team to fight for survival and a shot at a far-from-certain rescue on unpredictable sheets of drifting ice. Alfred Lansing's recently reissued nail-biting 1959 account of the crew's incredible teamwork and ingenuity in these terrifying conditions transformed interviews with survivors and the crew members' diary into a taut, engrossing adventure tale that reads like the frostier cousin of Robinson Crusoe.
Buy it: Amazon
14. FOR ALL THE Fish Enthusiasts in Your Life:
What a Fish Knows: The Inner Lives of Our Underwater Cousins // Jonathan Balcombe; $10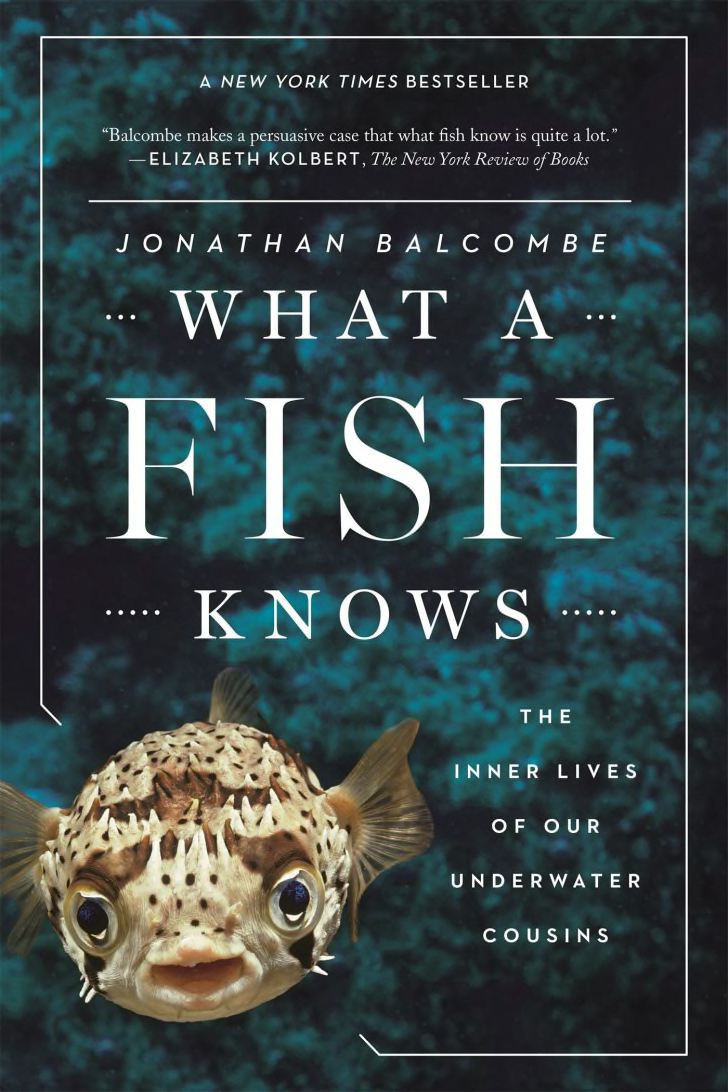 When we say fish, we're referring to a group that has greater numbers than mammals, birds, reptiles, and amphibians combined. But what do we really know about this expansive body of animals? From creatures that lurk in the deep seas to ones you may find in an aquarium, author Jonathan Balcombe breaks down how fish develop lifelong relationships, use tools, and much more in this entertaining book about our misunderstood underwater cousins.
Buy it: Amazon
15. FOR YOUR FAMILY MEMBER who can't get enough family history:
Soviet Daughter: A Graphic Revolution // Julia Alekseyeva; $15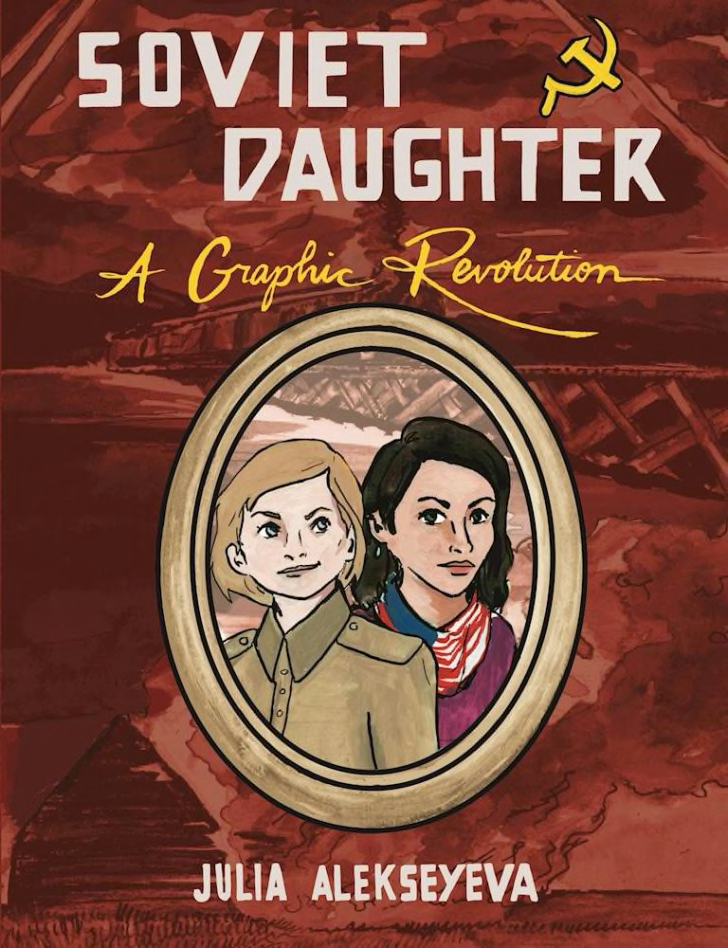 Written and illustrated by Julia Alekseyeva, Soviet Daughter is a graphic novel that weaves together the story of Alekseyeva's great-grandmother, Lola, growing up in the USSR, with Julia's own struggles that came with growing up in an immigrant family in America. Heart-wrenching, humorous, and beautifully illustrated, this novel will stick with you long after you're done reading it.
Buy it: Amazon
16. For Your Friend Who is Always Preparing for Doomsday:
The World Without Us// Alan Weisman; $12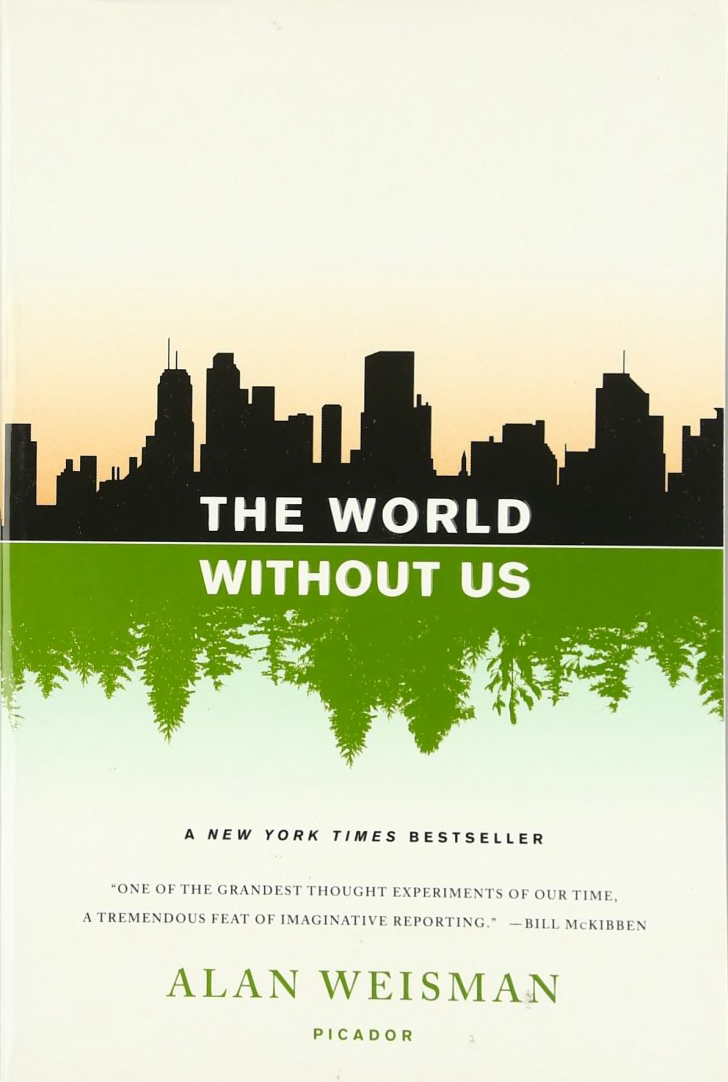 If you ever looked at Grand Central Station, the Sphinx, or even just objects in your house and wondered what would happen to them if the human race just disappeared, then this is the read for you. In his book, Alan Weisman breaks down how nature would reclaim just about everything humankind has built and looks at the impact people have had on the planet.
Buy it: Amazon
17. FOR THE TYPE A TASK MASTER WHO KNOWS THE IMPORTANCE OF PRIORITIZING:
LISTS OF NOTE: AN ECLECTIC COLLECTION DESERVING OF A WIDER AUDIENCE// SHAUN USHER; $39
Lists are often a reflection of what their makers consider important. But while some are banal (buy oranges and milk, finish taxes), others offer a glimpse of an entire world, and frequently a private one (consider George Washington's list of slaves, or Albert Einstein's list of conditions for his estranged wife). Cheerier—but similarly revealing—entries include Houdini's set and prop list and F. Scott Fitzgerald's turkey recipes. A follow-up to the popular Letters of Note and a companion to the Lists of Note
Buy it: Amazon
18. FOR YOUR NEPHEW WHO PRIDES HIMSELF IN HIS NONCHALANT ATTITUDE TOWARD SPIDERS:
WICKED BUGS: THE LOUSE THAT CONQUERED NAPOLEON'S ARMY & OTHER DIABOLICAL INSECTS // AMY STEWART; $11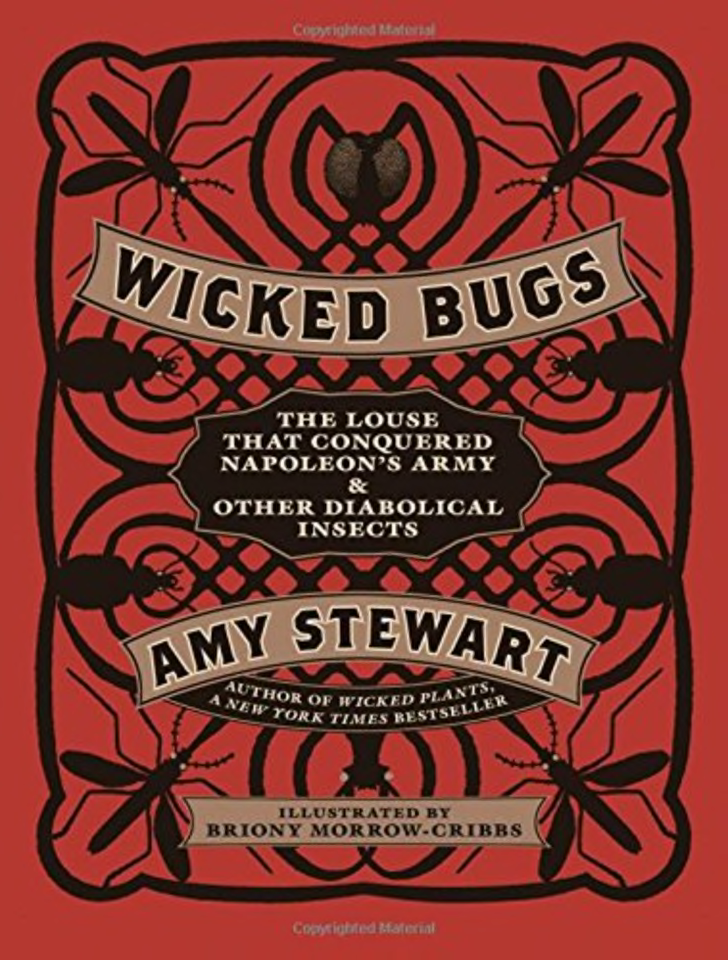 There are annoying bugs, like fruit flies and mosquitoes, and then there are wicked bugs—like the Asian Giant Hornet, known locally as the yak-killer, whose sting can be fatal and leaves behind pheromones that draw more insects to the wound. (One expert described its sting as being like a "hot nail through my leg.") Then there's the Daktulosphaira vitifoliae, an aphid-like creature that nearly destroyed the French wine industry in the 19th century, and critters such as the charmingly named Deathstalker scorpion—which put one Air Force medic on life support. A beautifully illustrated book, ideal for those who love a blend of science and history, plus a walk on the creepier, crawlier side of life.
Buy it: Amazon
19. FOR THE PRECOCIOUS ADOLESCENT WHO'S OLD ENOUGH FOR SOMETHING A LITTLE STRANGE:
WEIRD-O-PEDIA: THE ULTIMATE BOOK OF SURPRISING, STRANGE, AND INCREDIBLY BIZARRE FACTS ABOUT (SUPPOSEDLY) ORDINARY THINGS 
// ALEX PALMER; $13
Bananas can't reproduce, a Ukrainian scientist once invented a musical condom, you replace half your friends about every seven years, and the unhappiest city in the country is Portland, Oregon (or so said one 2009 survey—which may have been swayed by considering the number of cloudy days in each city). These are other fascinating facts fill the pages of Weird-o-pedia, a veritable browser's delight of useless, but entirely pub-worthy, knowledge.
Buy it: Amazon
20. FOR THE NATURE LOVER AND/OR ROMANTIC:
THE OLDEST LIVING THINGS IN THE WORLD // RACHEL SUSSMAN; $42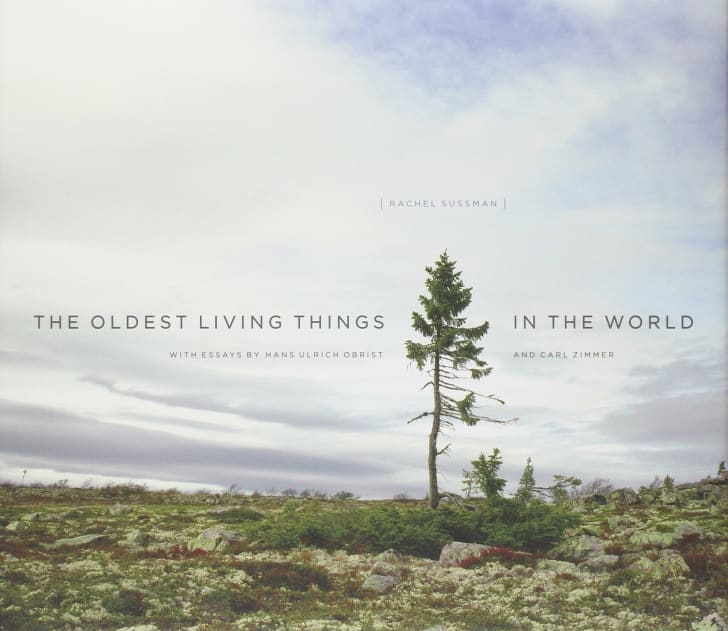 Step away from the computer and let your mind expand with Rachel Sussman's homage to the world's most ancient organisms. Sussman spent over a decade traveling the world to find and photograph organisms alive for 2000 years or more, from 5500-year-old moss in Antarctica to 3000 to 5000 years old stromatolites from Australia. The stunning result also includes an account of her travels, and a call to action for preserving these precious, still-growing remnants of our distant past.
Buy it: Amazon
21. FOR THE GASTRONOME WITH A WELL STOCKED PANTRY AND BOOKSHELF:
FICTITIOUS DISHES
 //DINAH FRIED; $16
Food, literature, and photography charmingly collide in this recreation of famous meals and snacks in literature, whether it's the madeleines from In Search of Lost Time or the tea party of Alice in Wonderland. The food photos are paired with the texts that inspired their creation, plus additional savory facts about both the repasts and the reading.
Buy it: Amazon
22. FOR YOUR COUSIN WHO'S ALREADY REALLY INTO HER PRODUCTIVITY-FOCUSED NEW YEAR'S RESOLUTION:
DAILY RITUALS: HOW ARTISTS WORK // MASON CURREY; $22
Allay any fears you may have about your own creative process with this beautifully presented peek into how history's most brilliant and creative minds conducted their days. James Joyce got up every morning at 10 and lay in bed for an hour; Thomas Wolfe wrote standing up in the kitchen, fondling his "male configurations"; Jean-Paul Sartre chewed vast quantities of Corydrane tablets (a mixture of amphetamine and aspirin); Igor Stravinsky stood on his head whenever he felt creatively blocked. There are accounts of more heroic efforts, too—Anthony Trollope required himself to write 3000 words every morning—but it's far more fun to read about the wacky ways some of history's most important books, symphonies, and scientific papers actually got produced, back in the days before cat videos.
Buy it: Amazon
23. FOR THE MAD SCIENTIST IN THE FAMILY:
THE DISAPPEARING SPOON: AND OTHER TRUE TALES OF MADNESS, LOVE, AND THE HISTORY OF THE WORLD FROM THE PERIODIC TABLE OF THE ELEMENTS // SAM KEAN; $11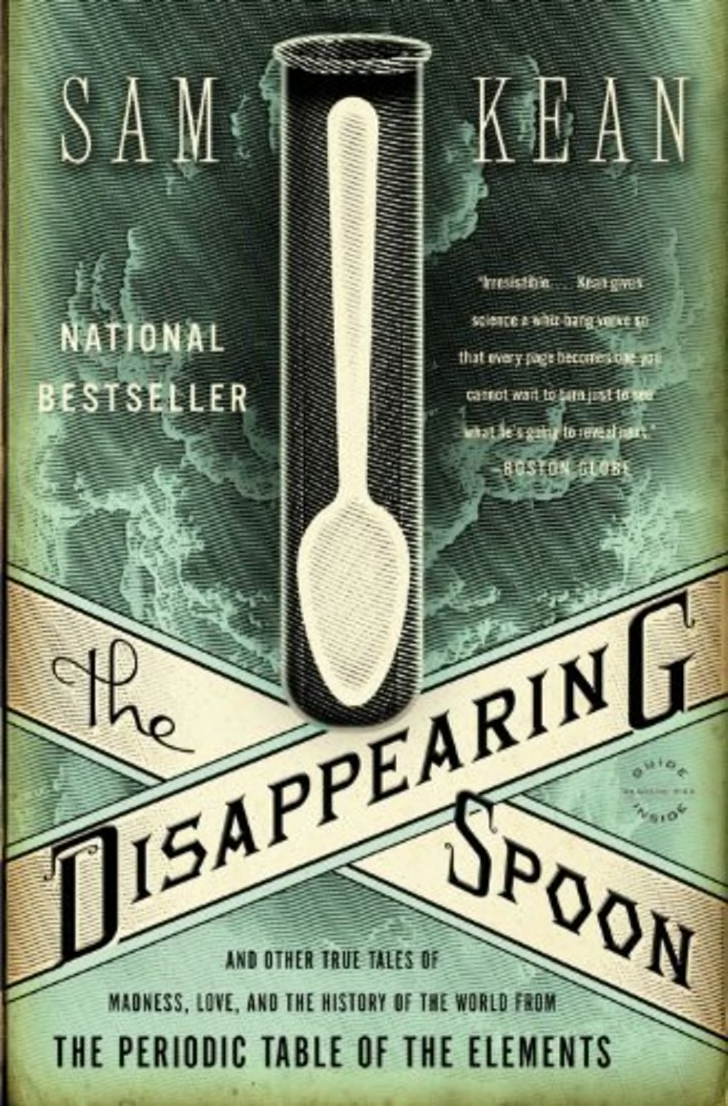 A childhood fascination with the mercury inside thermometers led Sam Kean to begin compiling notes on the history, etymology, forensics, and psychology of the elements. The result is a behind-the-scenes look at one of humankind's most impressive intellectual achievements—our ordering of the building blocks of our world. The scientists (mad and otherwise) who discovered these elements share equal billing with their discoveries in stories that are funny, fascinating, and occasionally macabre, but always illuminating.
Buy it: Amazon
24. FOR THAT PLUSH TOY HOARDER WHO STILL BELIEVES IN THE INVESTMENT:
THE GREAT BEANIE BABY BUBBLE: MASS DELUSION AND THE DARK SIDE OF CUTE // ZAC BISSONNETTE; $15
For a time in the 1990s, Beanie Babies were on their way to replacing the dollar as acceptable currency. How otherwise rational adults stampeded novelty stores and had judges award them Beanie custody in divorce proceedings is at the tagged heart of Bissonnette's chronicle, which also includes his close encounter with notoriously reclusive Beanie godfather Ty Warner.
Buy it: Amazon
25. FOR YOUR DIE HARD VHS NOSTALGIC:
I LOST IT AT THE VIDEO STORE: A FILMMAKERS' ORAL HISTORY OF A VANISHED ERA // TOM ROSTON; $37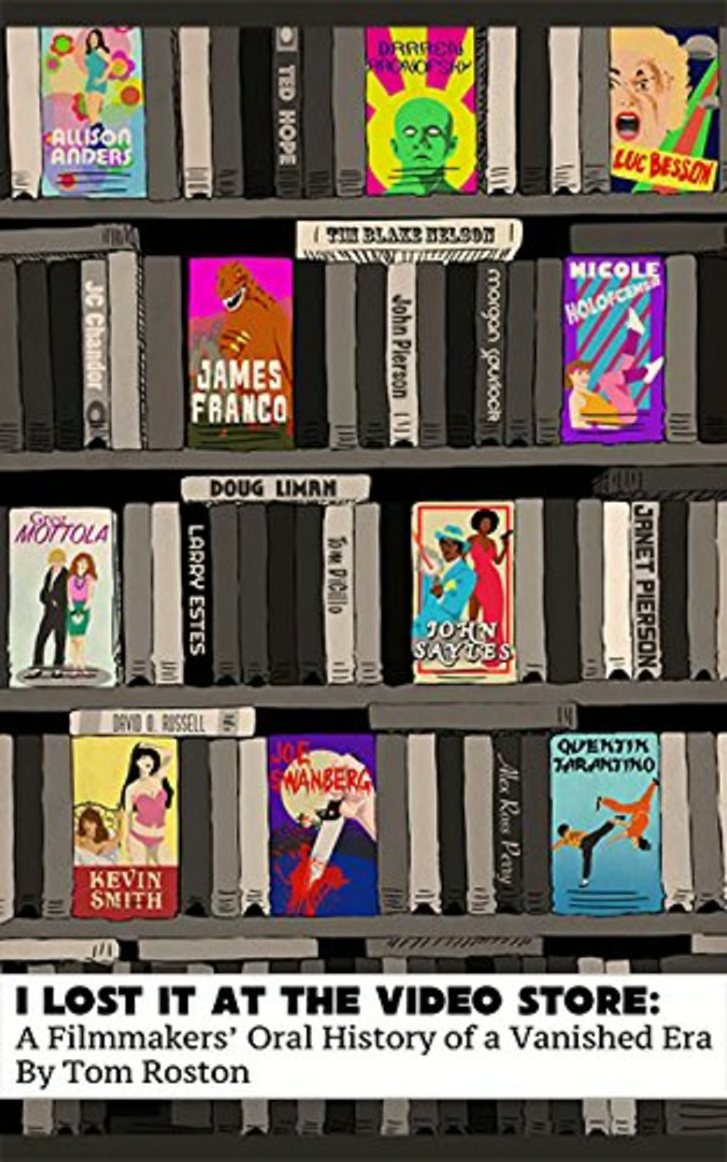 Before binge watching and high-definition video on demand, watching a film required gas in your car and a well-stocked rental store. Roston's oral history of the VHS revolution in the 1980s is like an archaeological dig guided by filmmakers (Quentin Tarantino, David O. Russell) who got their education on magnetic tape.
Buy it: Amazon
26. For the Budding neurologist:
The Man Who Mistook His Wife For A Hat: And Other Clinical Tales// Oliver Sacks; $12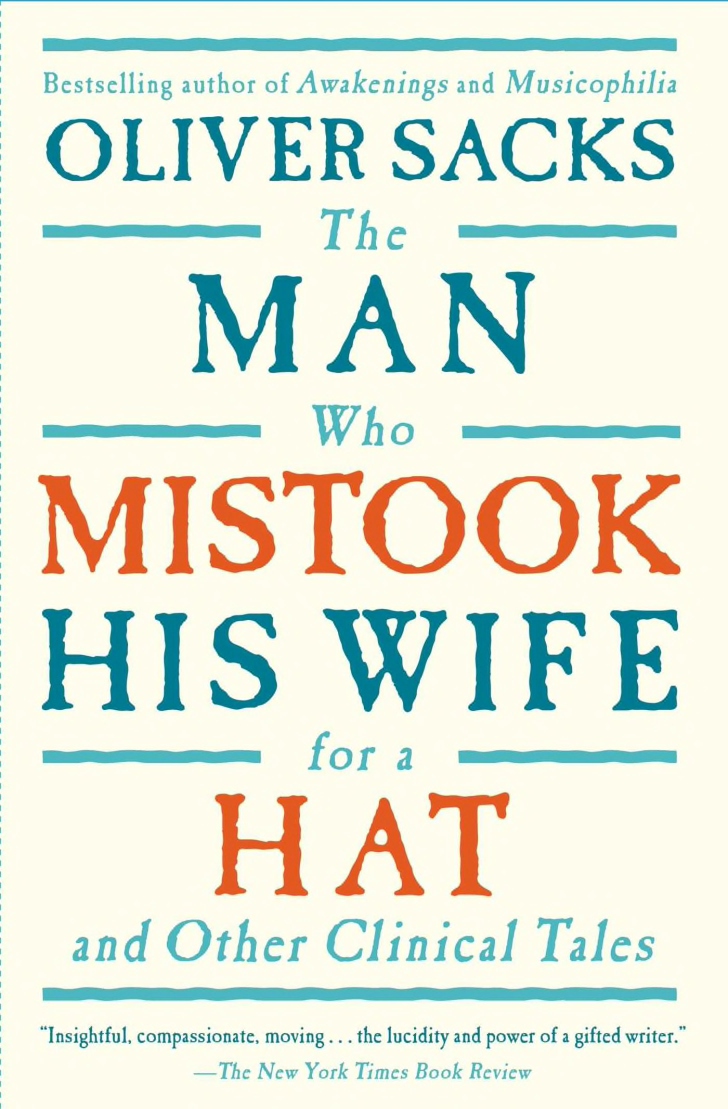 From patients who have lost the majority of their memories, to a man who actually mistook his wife for a hat, author and neurologist Oliver Sacks looks at the difference between the brain and the mind through various stories. His studies allow readers into the vast world of neurology on a human level.
Buy it: Amazon
27. FOR THE HANDS-ON CREATIVE TYPE:
BUILDING STORIES // CHRIS WARE; $43
Chris Ware's masterful 2012 graphic novel is not only a feat in storytelling, but a work of art. Through 14 pieces—ranging from pamphlets to a newspaper broadsheet to a huge, foldable game board—Ware's creation chronicles the comings and goings of tenants in a Chicago apartment building. There's no right or wrong way to read the story, so you and a friend can dive right in, swapping pieces as you go. Just make sure you keep a box of tissues nearby: Ware has more than a knack for laying bare raw emotion.
Buy it: Amazon
28. FOR YOUR FRIEND WHO READ ROOM AND CALLED IT "TOO HEAVY:"
HERE // RICHARD MCGUIRE; $25
Richard McGuire's Here may be another graphic novel about a home, but in many ways it couldn't be more different from Building Stories. McGuire's gorgeous watercolor illustrations set the tone for Here (there are very few words), which quietly and delicately reveals the events that occurred in one corner of a room—from cocktail parties to buffalo hunts to moments of solitary reflection—over hundreds of thousands of years.
Buy it: Amazon
29. FOR YOUR SISTER WHO COLOR COORDINATES HER BOOKS:
A Secret Sisterhood: The Literary Friendships of Jane Austen, Charlotte Brontë, George Eliot, and Virginia Woolf //
By Emily Midorikawa and Emma Claire Sweeney; $14
This book exams friendships between different women authors, like the often misunderstood relationship between Virginia Woolf and Katherine Mansfield and how they directly impacted each other's work. This is a perfect read for someone who wants to gain new understandings and insights into the classics.
Buy it: Amazon
30. FOR THE FRIEND WITH SEVERAL FRAMED MAPS IN HIS APARTMENT:
MAP: EXPLORING THE WORLD // 
VICTORIA CLARKE; $40
Whether you're interested in history, cartography, or design inspiration, this book is sure to class up your coffee table. The hefty tome is an exhaustive catalog of more than 300 versions of how we represent the world, from virtually unrecognizable sketches of landmasses a thousand years ago to modern art projects.
Buy it: Amazon
31. FOR YOUR OVERSHARING FATHER:
GULP: ADVENTURES ON THE ALIMENTARY CANAL // 
MARY ROACH; $12
Let science writer Mary Roach take you on a sometimes hilarious, often gross, and always fascinating trip through the history and science of digestion. You'll learn all about a 19th-century man who lived with a hole in his stomach, Elvis' perhaps-fatal constipation issues, the process of making palatable dog food, and so, so much more. (For other Roach classics, check out Stiff: The Curious Lives of Human Cadavers and Packing for Mars: The Curious Science of Life in the Void.)
Buy it: Amazon
32. FOR your anthropologist friend:
The White Album: Essays // Joan Didion; $10
Through a collection of essays, author Joan Didion explores what life was like after the '60s. With stories about Didion's own struggles with mental health, to the wildfires in California, to the rise of the Manson cult, this book is a fascinating look at American culture.
Buy it: Amazon
33. FOR YOUR FARAWAY FRIEND WHO SOMEHOW KNOWS MORE ABOUT YOUR CITY THAN YOU DO:
HAPPY CITY: TRANSFORMING OUR LIVES THROUGH URBAN DESIGN // 
CHARLES MONTGOMERY; $11
Can cities be designed to make people happy? According to Charles Montgomery, yes. Everything from the size of our front yards to the width of our streets and the design of a building's front door can influence how we behave and interact, in ways that can be counterintuitive. Whether you're from a sleepy suburb or a bustling metropolis, Happy City will change how you think about where you live.
Buy it: Amazon
34. FOR THE CEPHALOPOD ENTHUSIAST (BECAUSE EVERYONE KNOWS ONE):
OCTOPUS!: THE MOST MYSTERIOUS CREATURE IN THE SEA //
KATHERINE HARMON COURAGE; Starting at $10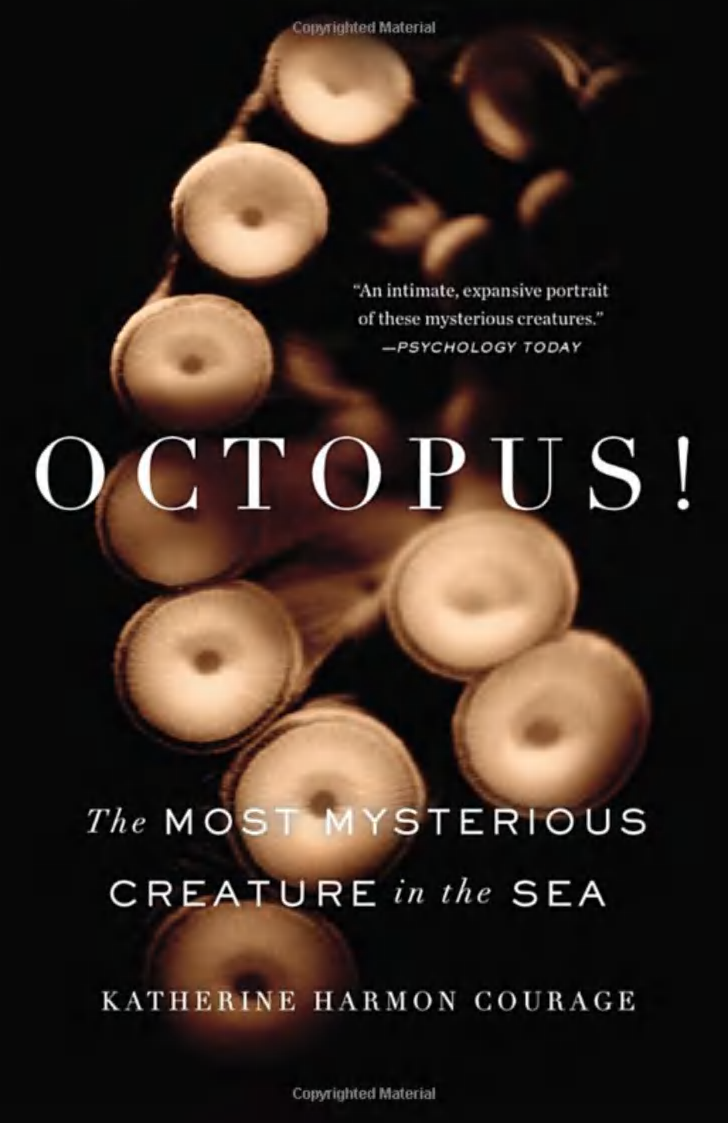 The octopus is one of the most intelligent animals around, but in many ways, they're utterly alien. They have what are essentially brains in each of their arms, are completely anti-social (one mating ritual involves a literal hand-off of reproductive material), and can change their skin color almost instantaneously. This book is full of octopus trivia you'll be tempted to break out at parties forevermore.
Buy it: Amazon
35. FOR THE FANTASY GEEK WHO NEEDS ANOTHER OUTLET FOR HIS/HER NERDOM:
THE ART OF LANGUAGE INVENTION: FROM HORSE-LORDS TO DARK ELVES, THE WORDS BEHIND WORLD-BUILDING
 // DAVID J. PETERSON; $14
It takes a lot of creativity, imagination, and work to create entire worlds like those in Game of Thrones, Thor: The Dark World, and Defiance, but creating entire languages for those worlds is some next level nerdom (and we are all about it). Peterson has two degrees in linguistics, speaks eight languages, and is responsible for the fully functional but fictional languages Dothraki and High Valyrian (spoken on GoT), as well as others. In the book, Peterson offers a fascinating glimpse of what it's like to invent a language as well as tools for creating your own.
Buy it: Amazon
36. For anyone who wants an introduction to Norse mythology:
Norse Mythology // Neil Gaiman; $12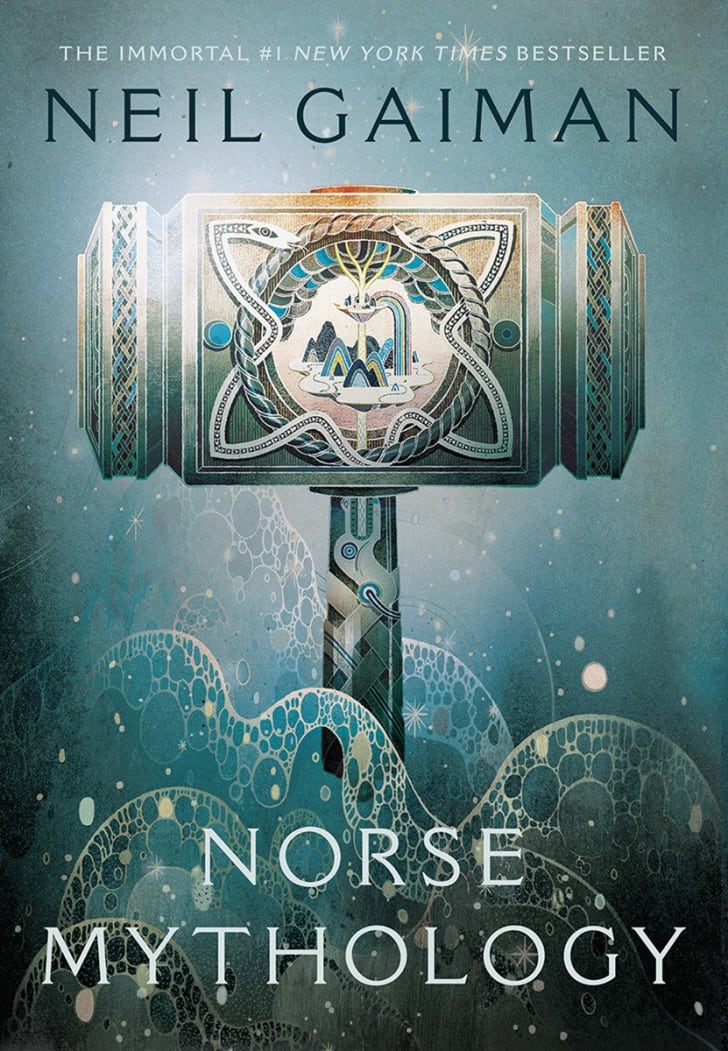 In Neil Gaiman's Norse Mythology, the prestigious fantasy author brings the timeless tales of Thor, Odin, Balder, and Loki to life in a way that's far more approachable for newcomers than diving into the centuries-old Prose Edda from Snorri Sturluson. This is ancient mythology for modern sensibilities, and while Gaiman adheres to the stories of the past, he infuses them with his own energy and wit.
Buy it: Amazon
37. For anyone interested in World War II:
World War II Map By Map; $24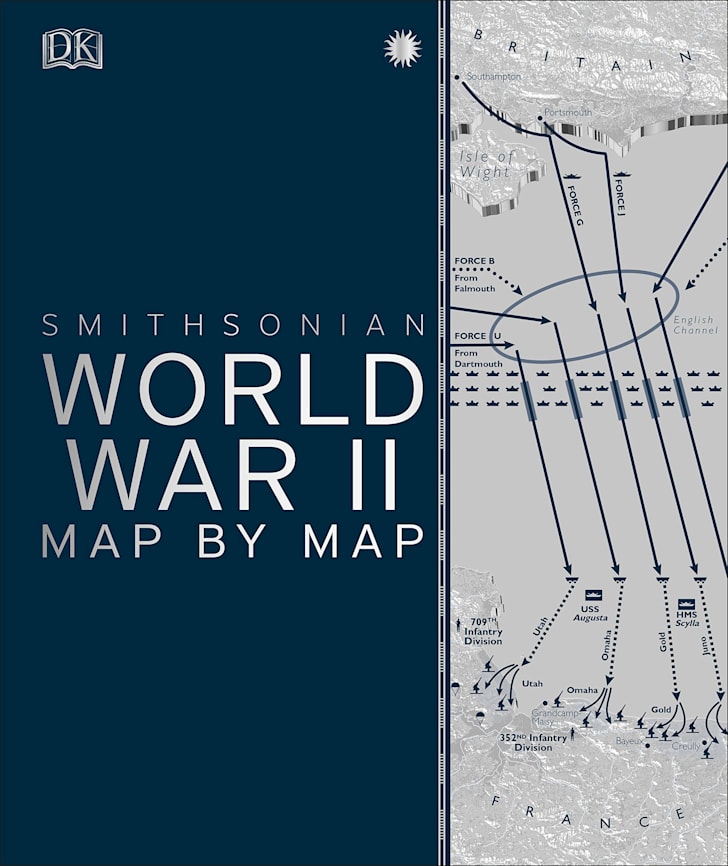 A product of DK Books and the Smithsonian Institute, World War II Map by Map covers everything from Pearl Harbor and Dunkirk to D-Day and the Battle of Stalingrad with the help on intricately detailed maps. Fully colored and overflowing with information, you'll get the dates—down to the specific times—of the major battles and developments in both the European and Pacific theaters. The maps are also accompanied by brief historical rundowns that provide background and context to each battle.
Buy it: Amazon
38. For anyone who likes to be grossed out:
The Mystery of the Exploding Teeth and Other Curiosities from the History of Medicine // Thomas Morris; $13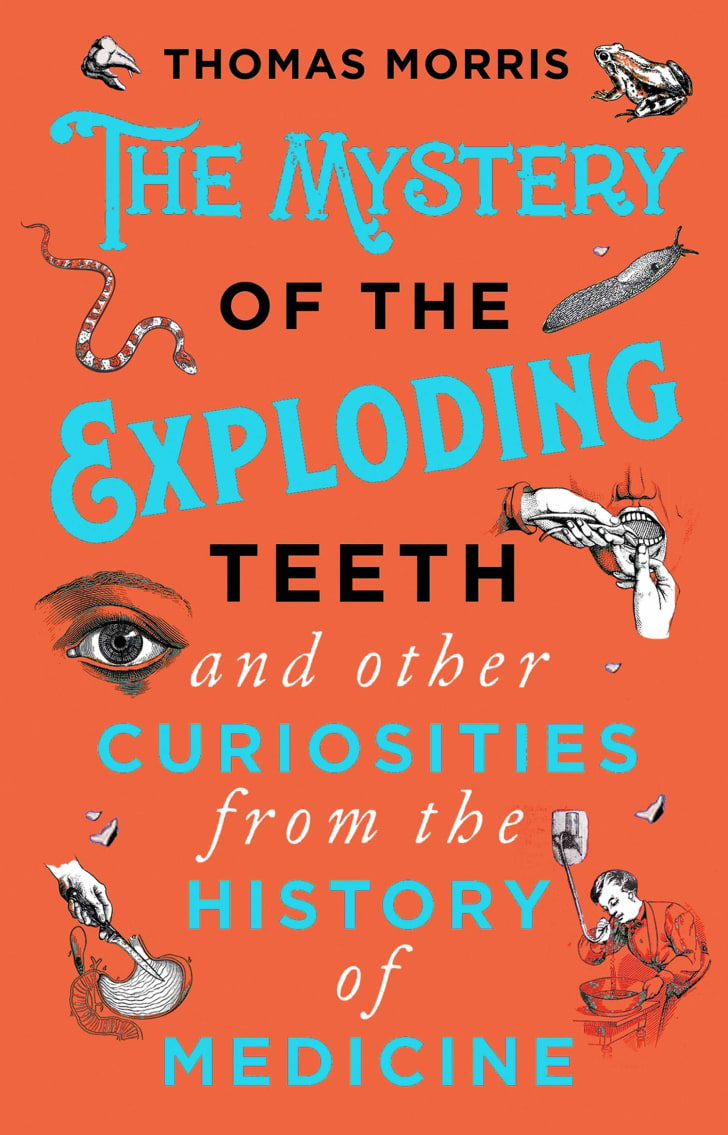 This book is full of fascinating, obscure, and downright obscene old-timey medical oddities that will make you cringe, grin, and everything in between. This barrage of the grotesque is vividly brought to life by historian Thomas Morris, who details all of these maladies with the help of medical journal entries and his own penchant for wry prose. So get ready for people vomiting up fetuses, sticking forks in unfortunate orifices, and, yes, the titular exploding teeth.
Buy it: Amazon
39. For crime buffs and anachronisms:
American Noir; $54
This two-volume collection hosts some of the most important crime novels of the '30s, '40s, and '50s. Hardboiled and completely unapologetic, novels like The Postman Always Rings Twice by James M. Cain and They Shoot Horses, Don't They? by Horace McCoy just ooze with a gritty flavor that was completely at home in the middle of the 20th century. These aren't just great reads; they're a snapshot of American culture at the time—and the picture wasn't always pretty.
Buy it: Amazon
40. FOR THAT CERTAIN SOMEONE WHO DEFIES CLASSIFICATION:
PLATYPUS: THE EXTRAORDINARY STORY OF HOW A CURIOUS CREATURE BAFFLED THE WORLD // 
ANN MOYAL; $43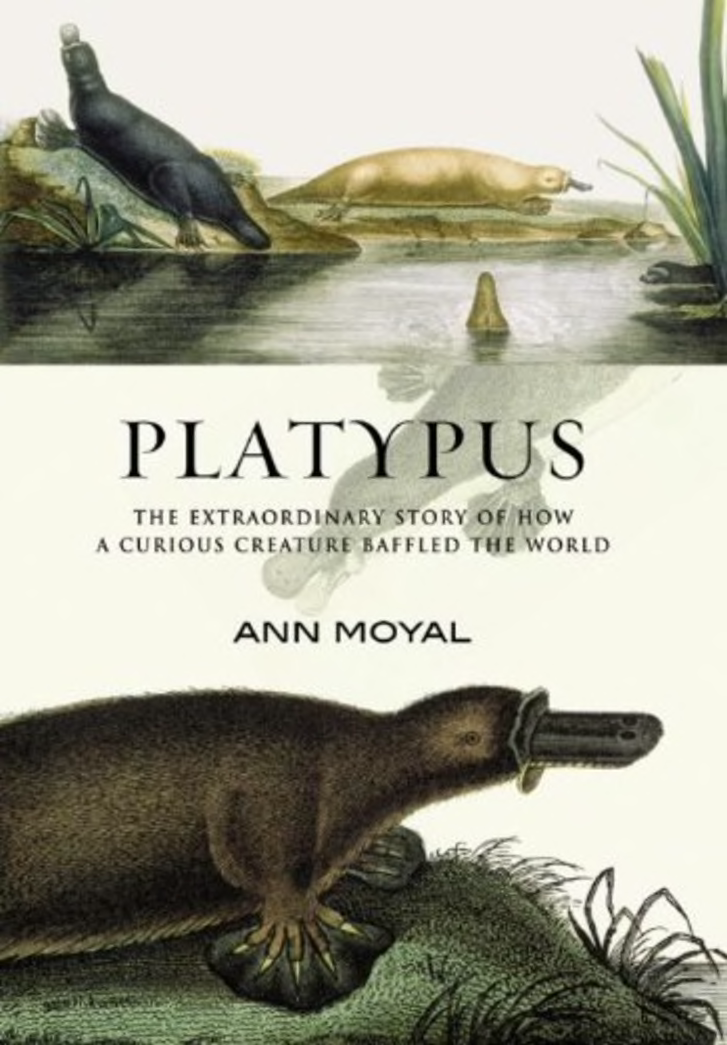 These egg-laying, venom-toting mammals have puzzled scientists since they were discovered in 1797—and famously, the first European naturalists to lay eyes on a specimen thought the animal was a hoax. In Platypus, Ann Moyal journeys to Australia to see the animal in the wild, then examines the animal's impact on the classification system, recounts the debates it sparked, and reveals how it shaped Darwin's theory of evolution.
Buy it: Amazon
41. FOR THE FRIEND WHO'S A SECRET SERVICE/FBI AGENT/UNDERCOVER COP/INTERNATIONAL SPY WANNABE:
MIND HUNTER: INSIDE THE FBI'S ELITE SERIAL CRIME UNIT
 ; JOHN DOUGLAS AND MARK OLSHAKER; Starting at $4
During his career, Special Agent John Douglas—the Mind Hunter himself, and the basis for Jack Crawford in The Silence of the Lambs—writes about his life and his part in developing the FBI's Investigative Support Unit, which has profiled and helped to capture some of the most notorious serial killers in American history. Initially called the Behavioral Science Unit, the division had tough beginnings: According to Douglas, FBI founder Herbert Hoover was no fan: "Back in the 'just the facts, ma'am' Hoover days, no one in any position of authority considered what became known as profiling to be a valid crime solving tool," he writes. "So anyone 'dabbling' in it would have to do so very informally, with no records kept." To develop the tools necessary to create profiles, Douglas and his team extensively interviewed serial killers in prison.
Buy it: Amazon
42. FOR THE COWORKER WHO'S ALWAYS TAKING YOU TO THE NEWEST AND COOLEST TACO TRUCK:
TACOPEDIA // 
DEBORAH HOLTZ AND JUAN CARLOS MENA; $30
A lot of taco fanatics (and there are many) talk a big game, but do they have the knowledge to back it up? This encyclopedic look at Mexico's taco culture contains 100 recipes, along with photos, interviews, graphics, illustrations and maps. It's a fitting tribute to the history of the dish, both in its reverence and sense of fun, and is a must-have for the taco connoisseur who's tried every variation out there.
Buy it: Amazon
43. For the detail-obsessed cinephile:
Cinemaps: An Atlas of 35 Great Movies // Andrew DeGraff; $20
From Jurassic Park's dangerous Isla Nublar to the Cohen Brothers's offbeat snowscape of Fargo, North Dakota, this book features illustrated maps of key locations and landmarks from some of your favorite movies. The brainchild of artist Andrew DeGraff, these 9-by-12-inch maps are brimming with life and painstaking detail. Track Frodo's journey with the One Ring, relive the intergalactic locales of 2009's Star Trek reboot, and travel back to The Breakfast Club's Shermer High School, with beautiful artwork to accompany your journey.
Buy it: Amazon
44. FOR THE PARENT WHO HASN'T SLEPT IN YEARS:
THE RABBIT WHO WANTS TO FALL ASLEEP
 // CARL-JOHAN FORSSEN EHRLIN; $7 
Bedtime can be really tough for parents and kids, but what if there was a book that could solve that? It sounds far too good to be true, but The Rabbit Who Wants To Fall Asleep reportedly does just that. Translated from Swedish into English, the book has garnered unmitigated success with countless testimonials from parents who all say their child falls asleep before the book is even over. Which isn't to say there aren't detractors—some parents say it didn't help their child at all and others have called its hypnosis techniques into question. Still, for all those parents out there who haven't slept in months, this book might be just the thing they're dreaming of.
Buy it:Amazon
45. FOR THE DAD WHO ALREADY OWNS EVERY BASEBALL-RELATED GIFT KNOWN TO MAN:
Every gift guide for dads is sure to contain something baseball-y, but this one is actually worth investing in (sorry, baseball mitt shaped oven mitt). It's exactly what it says it is—a complete history of America's favorite pastime told through 100 objects, from documents to equipment to merchandise. It's visually stunning and textually informative in equal measure, with full-page photographs accompanied by stories, context, and historical significance. Great for the reader who wants to reminisce while they learn something new.
46. FOR THE WINO WITH A PENCHANT FOR DRAMA:
THE BILLIONAIRE'S VINEGAR: THE MYSTERY OF THE WORLD'S MOST EXPENSIVE BOTTLE OF WINE // 
BENJAMIN WALLACE; $13
The most expensive bottle of wine ever sold was a 1787 Château Lafite Bordeaux supposedly owned by Thomas Jefferson. It fetched $156,000 at auction in 1985, and the authenticity was questioned from the very beginning. At the heart of the mystery is the man who discovered the bottle (engraved with the initials "Th. J.")—a well-known wine collector named Hardy Rodenstock. His story serves as the launching point for an absorbing look at the world of pricey wine, from collecting to counterfeiting and beyond, for a thrilling true life tale about a world far beyond grocery store Merlots and weekend wine tastings.
Buy it: Amazon
47. FOR THE PERSON IN YOU'RE LIFE THAT'D BE MOST EFFECTED BY THIS ERROR-RIDDLED PHRASE:
BETWEEN YOU & ME: CONFESSIONS OF A COMMA QUEEN // 
 MARY NORRIS; Starting at $8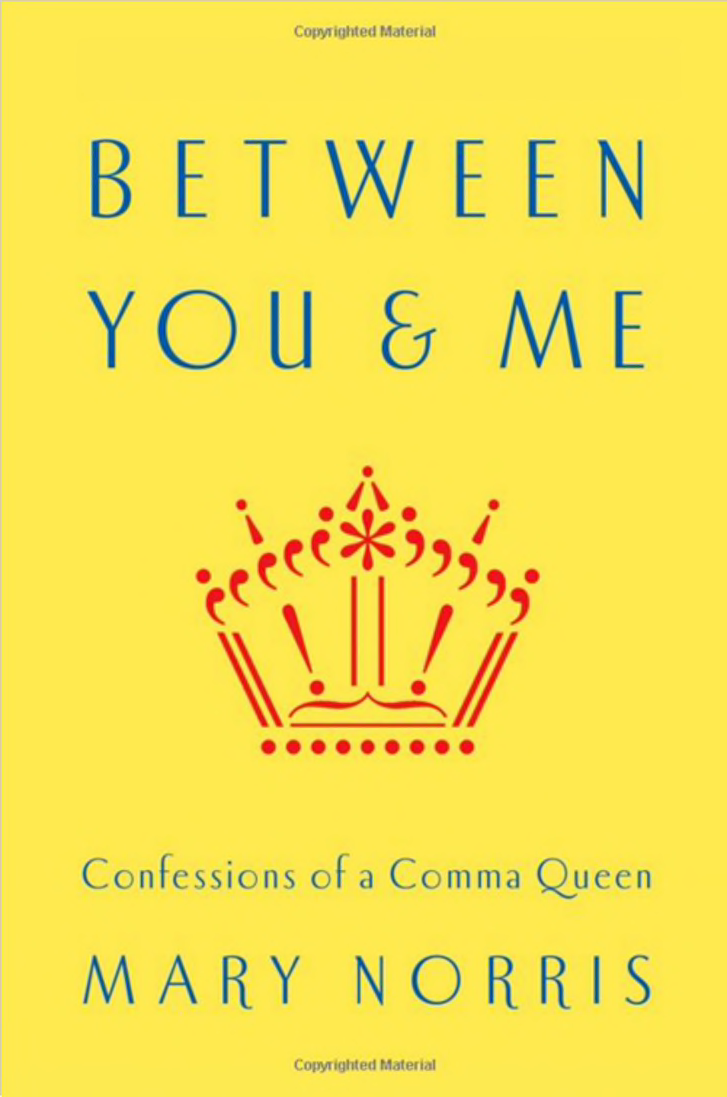 Part memoir, part grammar guide, and part a collection of juicy tidbits from behind the scenes at The New Yorker (where Norris has been a copy editor for decades), this utterly charming bestseller is perfect for readers and writers who carry a flame for proper English. Also a great conversation starter if you want to argue about the Oxford comma or make people furrow their brows with the tidbit that there's actually, technically a hyphen in Moby-Dick.
Buy it: Amazon
48. FOR YOUR FRIEND WHO'S OBSESSED WITH CARL SAGAN AND NEIL DEGRASSE TYSON:
HEADSTRONG: 52 WOMEN WHO CHANGED SCIENCE—AND THE WORLD // 
RACHEL SWABY; $11
Maria Mitchell—one of the 52 women profiled—was among the first Americans to discover a comet and was the first female American astronomer. As a professor at Vassar, she bucked curfew rules to hold her astronomy classes (gasp!) at night. Swaby's book is the kind of quick read that you can devour in a couple of days or pick up every now and again, and shines a light on the women who have been a powerful force in science, technology, mathematics, and engineering for centuries.
Buy it: Amazon
49. FOR YOUR CULTURED AND CAT CRAZY AUNT:
CATS GALORE: A COMPENDIUM OF CULTURED CATS
 // SUSAN HERBERT; $17
If you're a cat person, even highbrow culture can be improved upon—so long as you add whiskers and a tail. That seemed to be the personal motto of late English artist Susan Herbert (1945-2014), who gained international acclaim for her hyper-realistic paintings of sophisticated felines. Herbert's watercolors portray tabbies and tomcats alike posing and prancing their way through scenes borrowed from famous works of film, art, opera, ballet, and literature. Feline Hamlet? Check. Tuxedo cat-with-cigar as Charlie Chaplin? Check. A furry Venus ascending from a clamshell in a surprisingly dignified reinterpretation of Botticelli's The Birth of Venus? Check. This volume culls images from four of Herbert's previous compilations and groups them by section, based on whether the kitties are on-stage, on-screen, or on-canvas stars.
Buy it: Amazon
50. For anyone who wants a grown-up comic book:
They Called Us Enemy // George Takei, Justin Eisinger, Harmony Becker, and Steven Scott; $16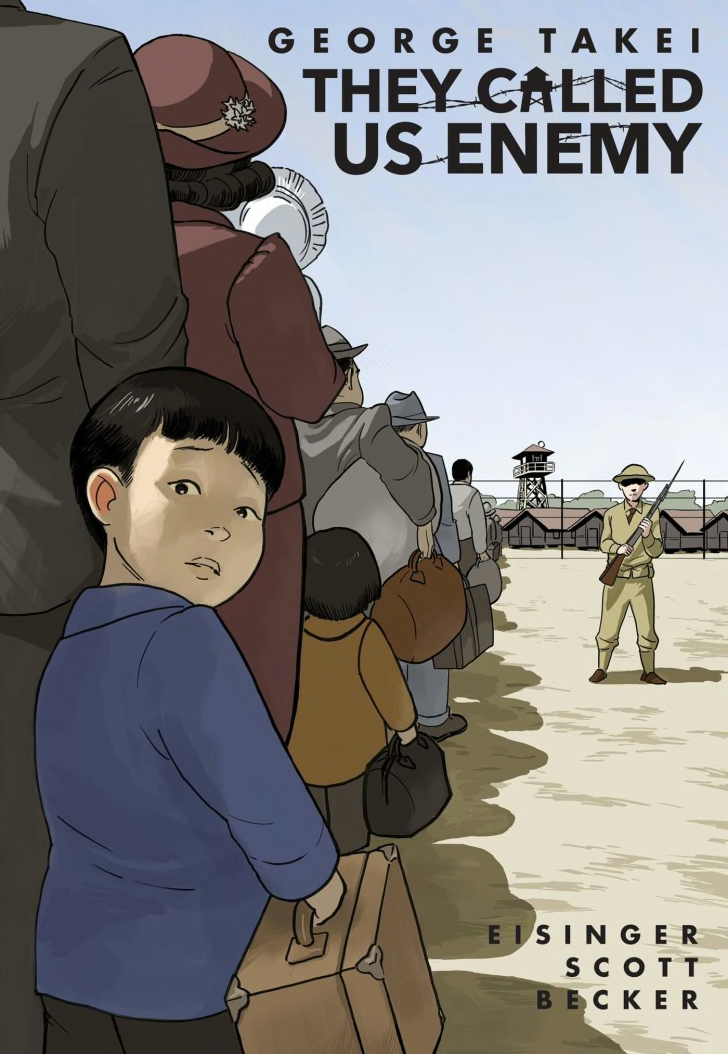 In this autobiographical tale, Star Trek actor George Takei details his childhood growing up in a Japanese internment camp during World War II. Along with co-writers Justin Eisinger and Steven Scott, along with artist Harmony Becker, Takei's heart-wrenching story is a comic book for people who couldn't care less about capes and spandex.
Buy it: Amazon
Mental Floss has affiliate relationships with certain retailers and may receive a small percentage of any sale. But we choose all products independently and only get commission on items you buy and don't return, so we're only happy if you're happy. Thanks for helping us pay the bills!