Never Lose Your Wallet Again With Where's Wallet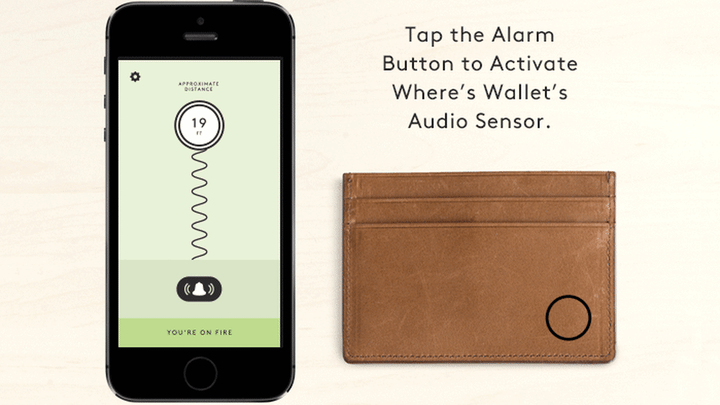 where's wallet, via kickstarter / where's wallet, via kickstarter
If you ever lose your phone, it's not a big deal—you can always call it, or find it with an app. But what about everything else?
For those who are constantly losing their wallet, there's Where's Wallet. This wallet includes a slim sensor, which connects to your phone via an app, to ensure you never misplace it again. Here's how it works: After downloading the app, the user sets a distance range on their phone. If the wallet is left behind, the person's phone will send an alert once he or she leaves that set range. Now notified, the user can run back and find the wallet, using the app (sort of like a futuristic metal detector). The wallet will make noise for a fast and easy recovery. For longer distances, the app will also show where the wallet is on a map.
Kickstarter
Despite the sensor, the wallets are surprisingly slim and attractive. They come in three sizes: slip, bifold, and clutch (although it kind of defeats the purpose if you put your phone in your clutch).
To get your own, back it on Kickstarter. 
For added fun, check out this little game that MIJLO has created for the product. Find the 25 tech icons and nostalgic memes on a wonderfully illustrated map.