Friends Cast Reportedly Nearing Deal for HBO Max Reunion Special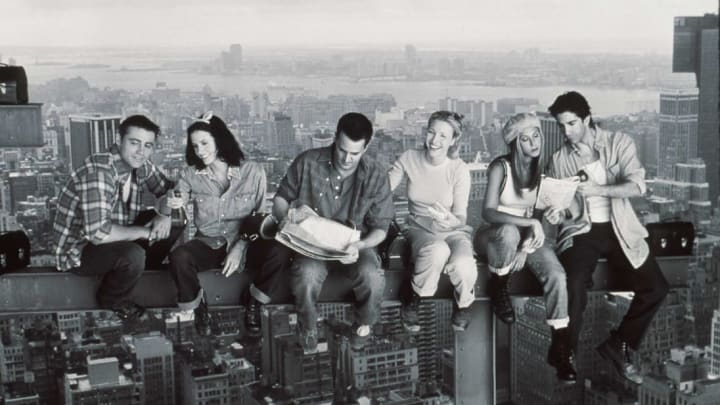 Friends stars Matthew Perry, Jennifer Aniston, Courteney Cox, Matt LeBlanc, Lisa Kudrow, and David Schwimmer. / Hulton Archive/Getty Images
It's been nearly 16 years since the final episode of Friends aired, but fans still haven't given up hope that the beloved cast would one day get back together to revisit the iconic TV series. In recent months it has begun to sound as if all that hoping has been worth the wait, as talks of a reunion special to air on HBO Max have begun to pick up steam.
While the actors behind Friends have been tight-lipped on any of the details, Deadline is reporting that the original six cast members are nearing a deal with Warner Bros. TV for what is believed will be a one-hour reunion special. And, as expected, the main players would see a major payday for the special, with Deadline claiming that the actors would be paid between $3 million and $4 million for the gig.
While nothing has been officially announced, Matthew Perry tweeted a cryptic message earlier this week that seemed to hint that something big was officially in the works. Not long after, he followed in the footsteps of his former co-star Jennifer Aniston and finally joined the ranks of Instagram.
There's no word on when this Friends reunion special would be filmed or released, or if it is definitely happening at all, but all signs seem to indicate that we'll be heading back to Central Perk in the near future.