31 Amazing Facts About Millennials
Millennials are a favorite topic of magazine cover stories, psychological studies, marketing trend reports, and Baby Boomer complaints. The Millennial generation is often characterized as narcissistic, technology-obsessed, social media-driven, and, of course, student debt-burdened. But there's plenty to Millennials beyond what you see in the headlines. Here are 31 facts about the often-misunderstood generation.
1. The definition of Millennial varies, and keeps changing.
Millennials were born between 1981 and 1996. While the definition of a Millennial varies, the Pew Research Center defines a Millennial as someone born between 1981 and 1996. That means that while Millennial is often used as a shorthand for "young person," the oldest members of the cohort are now in their late thirties.
2. The term Millennial was coined back in 1991.
The term Millennial was coined in 1991 by historians Neil Howe and William Strauss in their book Generations. They decided on the label based on the fact that older Millennials would be graduating high school in 2000.
3. There are many names for the Millennial generation.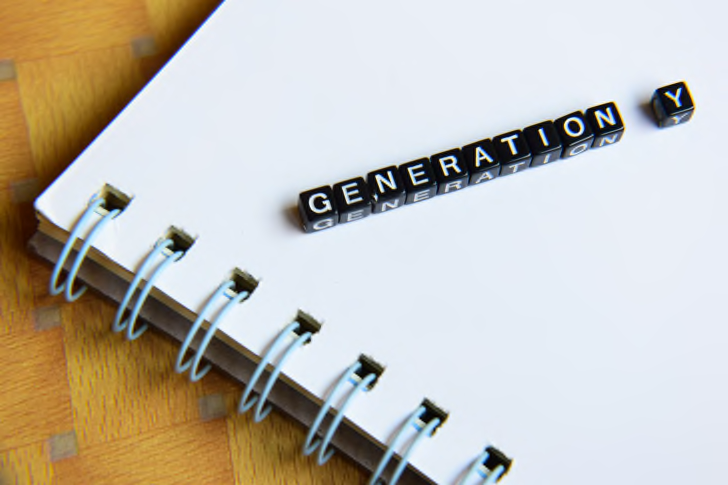 Millennials is the most common name for this generation, but they've also been called Generation Y or Gen Y, Echo Boomers, and Generation Me. According to the 2012 report "The Millennial Generation Research Review" [PDF] created by the U.S. Chamber of Commerce Foundation, "there are at least 30 other labels for this generation."
4. Millennials have been studied a lot.
"The Millennial Generation Research Review" summarized research done on millennials since 2009 and declared that "Millennials are likely the most studied generation to date."
5. Millennials are voracious readers.
Millennials love to read. In 2016, they read an average of five books per year, compared to the four books the general population, on average, reads. Millennials are also more likely to visit public libraries than other generations.
6. Millennials prefer print.
Despite their tech-obsessed reputation, Millennials are more likely to read print books than e-books: A 2015 survey of college students showed that if the price of a book was exactly the same on digital and paper, 80% would choose paper.
7. Millennials have been accused of killing everything from mayo to malls.
Millennials often get blamed for "killing" certain industries (though that may be due to their status as the "brokest generation"). For better or for worse, the Millennial generation has been accused of killing mayonnaise, shopping malls, paper napkins, the McDonald's Big Mac, and much more. The generation has also been blamed for falling birth rates and homeownership rates. It's not all bad news, though: Millennials have also been cited as the demographic behind America's falling divorce rate.
8. Millennials have retirement on their mind.
Millennials are already prepping for retirement. A Bank of America Merrill Lynch report found that 82 percent of Millennials contribute to their employer-sponsored 401(k) plan—a higher rate than either their Gen X or Baby Boomer counterparts.
9. Millennials are at a financial disadvantage from the generations that preceded them.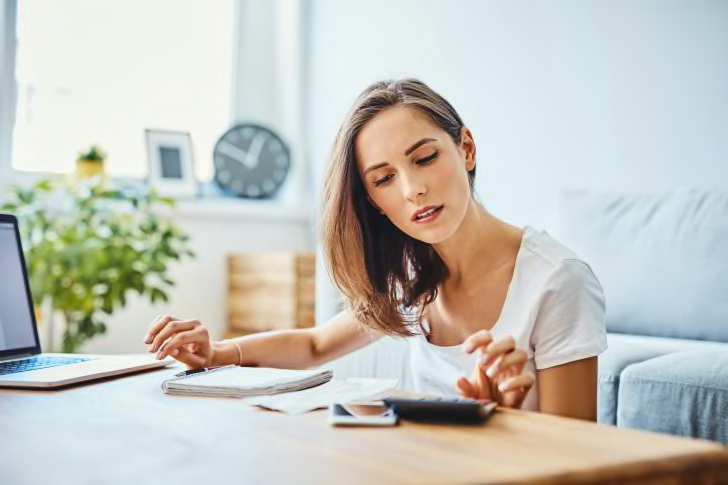 Millennials have less wealth than older generations did at the same age. The median net worth of a Millennial-headed household in 2016 was only $12,500, while Gen X households had a median net worth of $15,100 when that cohort was in the 20- to 35-year-old age range.
10. Many Millennials rely on their parents for financial assistance.
Many Millennials still receive financial support from their parents. According to a 2019 Merrill Lynch/Age Wave survey, seven out of 10 adults between the ages of 18 and 34 still rely on their parents for some kind of financial support. High levels of student and credit card debt play a role; a 2018 survey of 600 Millennials found that the average debt load was $42,000. Millennials are also more likely to live at home with their parents than previous generations did at the same age.
11. Millennials are very interested in self-improvement.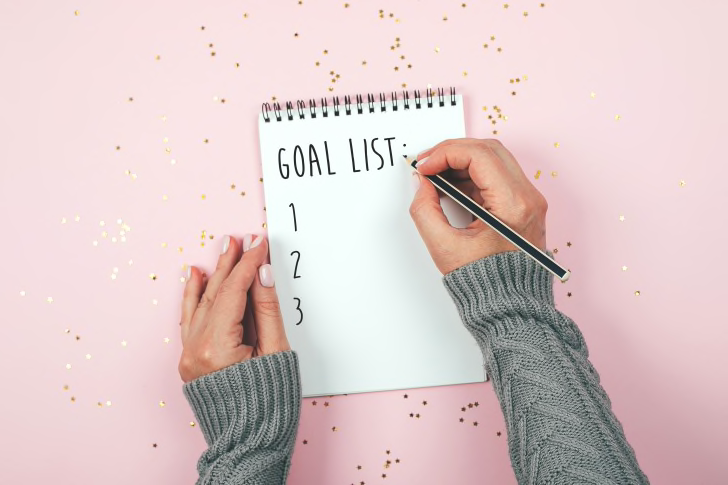 Millennials love self improvement. A 2015 study found that 94 percent of Millennials made personal improvement-related New Year's resolutions (like saving money), which was higher than any other age group. And 76 percent said they had kept their resolutions from the previous year.
12. Millennials are fairly self-centered—or so say Millennials.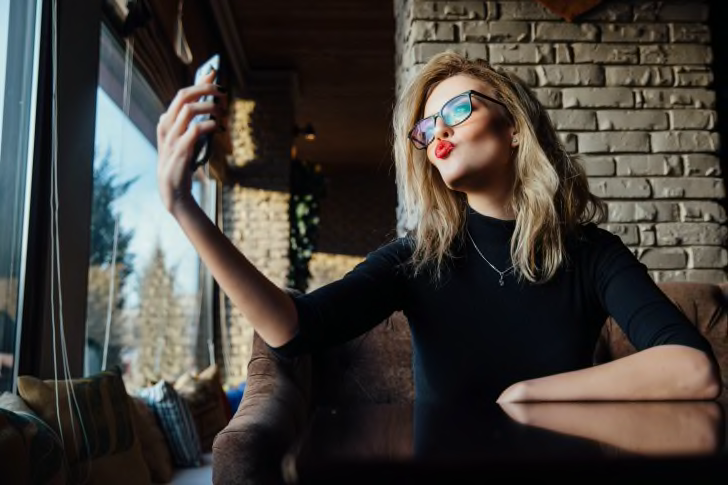 Millennials think they are self-centered. Research presented in 2016 found that Millennials believe that their generation is more narcissistic than generations past. (Those surveyed from older generations rated Millennials as being more narcissistic, too.)
13. On average, Millennials are better educated than the generations that preceded them.
Millennials are better-educated than past generations. Approximately 40 percent of Millennials have a bachelor's degree or higher, compared to about 30 percent of Gen Xers when they were the same age.
14. Millennials are political-minded—and politically active.
More Millennials are voting than ever. Between 2014 and 2018, election turnouts for U.S. Millennials almost doubled, going from 22 percent of eligible voters turning up at the polls to 42 percent. Millennials cast 26.1 million votes in the 2018 midterm elections.
15. Millennials are well represented in congress (or are at least making great strides in that direction).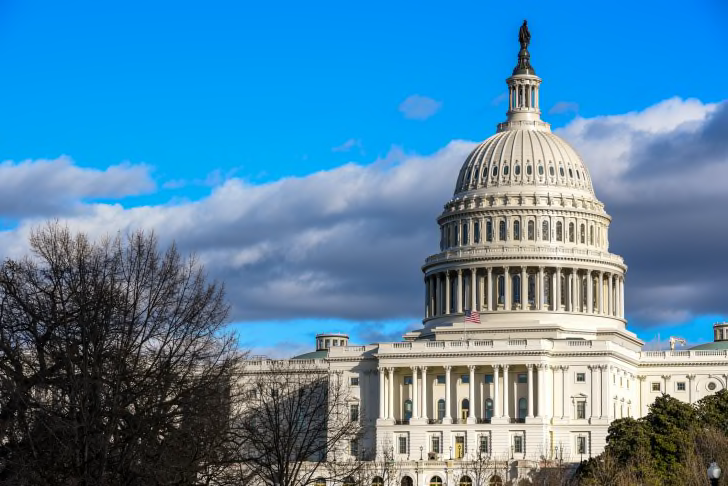 As of March 2020, there were 25 Millennials serving in U.S. Congress, compared to just five in January 2017.
16. Millennials are pretty stressed out!
According to the American Psychological Association's 2018 Stress in America report, U.S. Millennials report the highest stress levels of any generation. On average, Millennial respondents rated their stress level a 5.7 on a scale of 1 to 10, compared to 5.0 for Boomers and 4.1 for older Americans.
17. Millennials represent a massive portion of the workforce.
Millennials are the largest generation in the workforce. As of 2017, there were 56 million Millennials working or searching for a job, compared to 53 million Gen Xers and 41 million Baby Boomers.
18. Millennials are very dedicated to their work—sometimes a little too dedicated.
Millennials think about work a lot. A 2016 user study by Happify, a website aimed at improving mental health, found that 25- to 34-year-olds thought about and valued work more than older users.
19. Millennials don't want to work 9-5.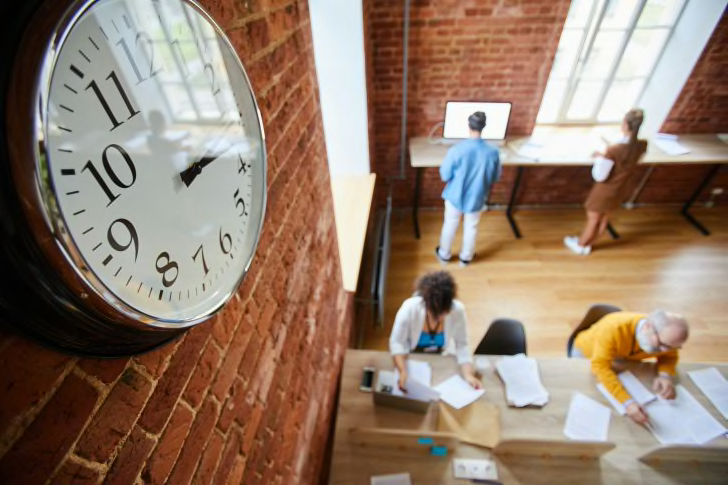 One study found that 74 percent prefer flexible working hours. And according to Inc.com, 69 percent think it's not necessary to come into the office on a regular basis.
20. Millennials aren't big on vacations ...
Millennials don't take very many vacations, either. In one 2016 survey, 48 percent of Millennial employees said they wanted their boss to view them as a "work martyr" and often feel guilty for using paid time off. A 2018 study by LinkedIn found that 16 percent of Millennials surveyed said they don't request days off work because they are too nervous to ask.
21. ... But Millennials love to travel.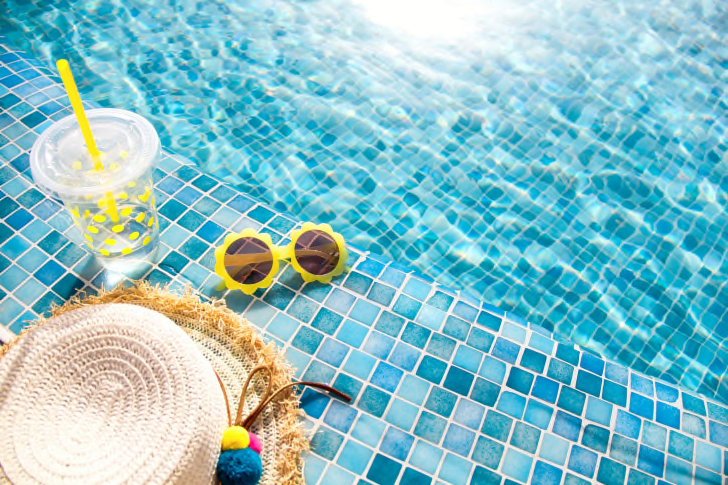 A 2019 global survey by Deloitte found that 57 percent of Millennials put seeing the world at the top of their list of aspirations, ahead of owning a home or having children.
22. About a quarter of all Millennials are vegetarian or vegan.
Many Millennials are going meat-free. According to The Economist, 25 percent of adults aged 25 to 34 years old report being vegan or vegetarian.
23. Nearly half of Millennials have tried a special diet in the last year.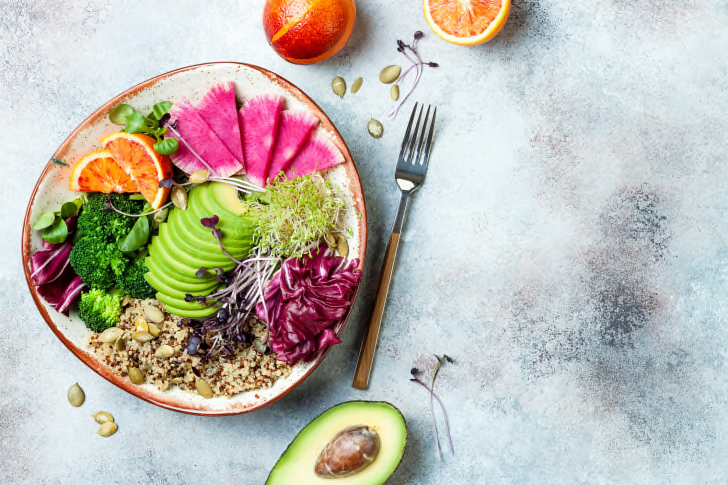 A survey of 1000 adults between 22 and 37, conducted by Whole Foods and YouGov in 2019, also revealed that 70 percent of Millennials have spent more on food than on travel in the past year, and that 60 percent are aiming to make unprocessed and plant-based foods a bigger part of their diets.
24. Millennials are less healthy than the generations that preceded them.
The Millennial generation is less healthy than previous generations were at their age, according to Blue Cross Blue Shield. Conditions like major depression and type 2 diabetes increased in prevalence between 2014 and 2017 by double digits among Millennials: there has been a 31 percent increase in the prevalence of major depression and a 22 percent increase in the prevalence of type 2 diabetes.
That tracks with other studies, which have found that Millennials experience high rates of depression compared to older people.
25. Millennials have a lot of anxiety.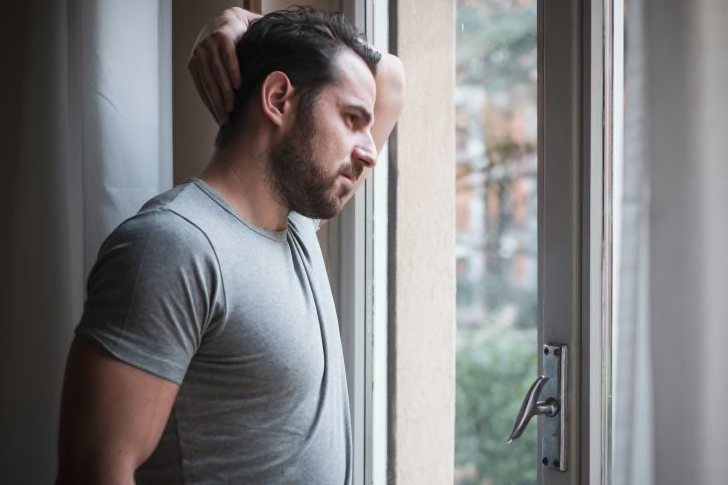 Millennials are very anxious. One survey conducted on behalf of Quartz in 2018 found that Millennial (and some Gen Z) employees between 18 to 34 years old experience work-disrupting anxiety and depression at almost double the rate of older workers. The authors of a 2018 policy brief on Millennials from the Berkeley Institute for the Future of Young Americans put it like this: "As the first generation raised on the internet and social media, as a generation that came of age in the wake of the worst recessions in modern history, and as a generation still grappling with increased economic uncertainty and worsening financial prospects, Millennials are experiencing anxiety like no other generation" [PDF].
26. Millennials are perfectionists.
One 2019 study of more than 41,000 American, Canadian, and British college students surveyed between 1989 and 2016 found that rates of perfectionism among young people have increased significantly over the last few decades. According to the researchers, "recent generations of young people perceive that others are more demanding of them, are more demanding of others, and are more demanding of themselves."
27. Millennials love the internet.
The Pew Research Center reports that 73 percent of online Millennials say that the internet has had a net positive impact on society—the highest percentage of any age group polled. The same report found that 97 percent of Millennials use the internet, and almost a third of them exclusively use it on their phones.
28. Millennials love their smartphones.
According to the Pew Research Center, 92 percent of Millennials carry smartphones, compared to 85 percent of Gen Xers. And they use them a lot: Some 25 percent of Millennials report looking at their phone more than 100 times a day, according to one international survey of 2600 people, and 50 percent spend more than three hours a day using their phones.
29. China is a Millennial hotspot.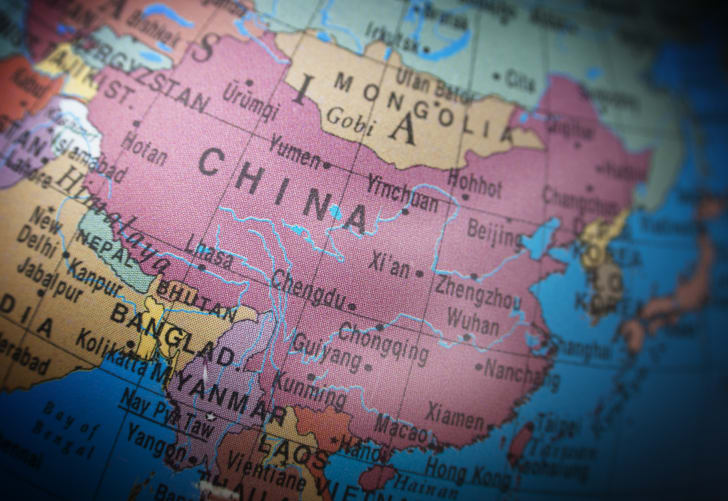 There are a ton of Millennials in China. While a lot of the Millennial surveys we read exclusively discuss the habits and trends of American Millennials, there are more Millennials living in China than there are people in the U.S.—period. China is home to 351 million Millennials (25 percent of the country's population, compared to 22 percent in the U.S.), according to the Financial Times, while the U.S. population overall is just 329 million.
30. Seattle is becoming a Millennial hotspot.
Many American Millennials are moving to the western U.S. According to a recent SmartAsset report based on 2016 Census data, more Millennials are moving to Washington than any other U.S. state, followed closely by Texas and Colorado. The Seattle area (home of tech giants like Amazon and Microsoft) alone gained 7300 Millennials in 2016.
31. Millennials will soon be outnumbered.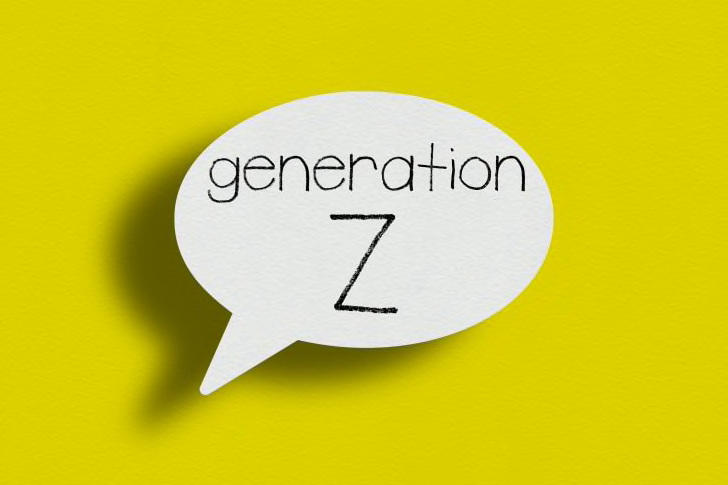 The U.S. Millennial population is expected to reach 73 million in 2019, but Millennials will soon be outnumbered. According to Bloomberg, Generation Z will outnumber Millennials worldwide starting in late 2019, edging up to around 32 percent of the world population compared to Millennials's 31.5 percent.