Say Goodbye to the Internet Explorer Brand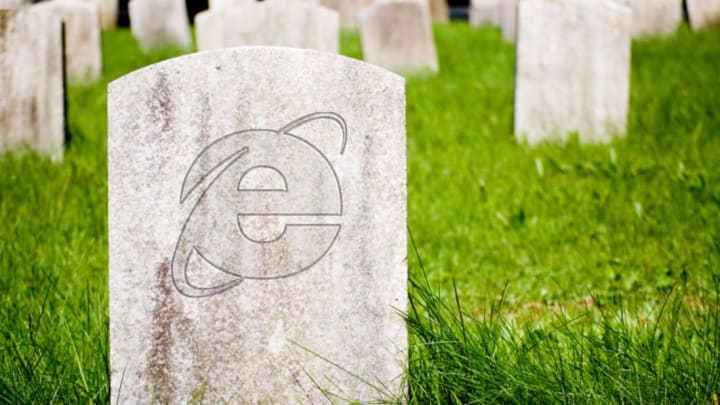 rebecca o'connell // istock (tombstone) / rebecca o'connell // istock (tombstone)
Internet Explorer—the browser popular amongst new computer users and senior citizens—is finally being retired to make way for a new Microsoft browser, temporarily dubbed Project Spartan. "We're now researching what the new brand, or the new name, for our browser should be in Windows 10," Microsoft's marketing chief Chris Capossela said at the Microsoft Convergence.
According to the Verge, Internet Explorer will still exist in some versions of Windows 10. "We recognize some enterprises have legacy web sites that use older technologies designed only for Internet Explorer, such as custom ActiveX controls and Browser Helper Objects," Jason Weber, program manager of Internet Explorer, wrote in a blog post earlier this year. "For these users, Internet Explorer will also be available on Windows 10." But Project Spartan will have a completely different name and be the main browser that Windows 10 users use to get on the Internet.
Microsoft has long tried to overcome Internet Explorer's bad reputation through Reddit AMAs, sleeker ads, and even commercials mocking the old Internet Explorer 6. Unfortunately, nothing has worked, and the name still invokes vitriol amongst the tech community. So it's clear that whatever the name of the new browser will be, it will steer clear of anything IE-related: Testing in the UK showed that Chrome users preferred names with "Microsoft" and strongly disliked names with "Internet Explorer."  
[h/t: TheVerge.com]