10 Father's Day Gifts That Go Beyond the Necktie
It should be simple to shop for a Father's Day gift, but the truth is, golf balls, neckties, and whiskey stones are starting to feel a little generic. This year, show your dad that you put some extra thought into the occasion with one of these unique gifts, many of which are discounted right now.
1. Popeye Pre-Shave Oil, Shave Cream, Post-Shave Lotion; $50 (19 percent off)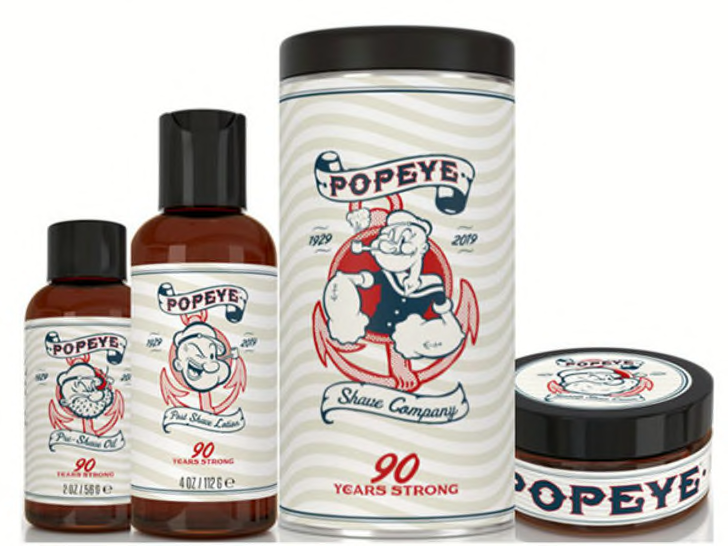 Men with facial hair should accept nothing short of products developed in the image of Popeye the Sailor Man, one of the most beloved, clean-shaven characters in all of toondom. This bundle includes pre-shave prep oil, shaving cream, and aftershave for sandalwood-scented goodness.
Buy it: Mental Floss Shop
2. Neck Groomer; $56 (18 percent off)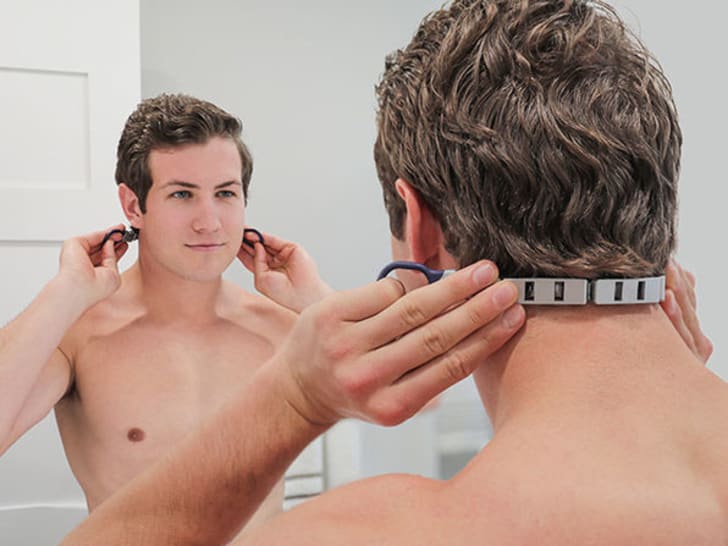 Dads don't have time for a weekly visit to the barber, although they may deserve it. This personal neck groomer by LVL Shave Co. is designed to give a fresh clean-up with prep and aftershave lotions for that barbershop feel.
Buy it: Mental Floss Shop
3. GolfBuddy Aim W10 GPS Golf Watch; $190 (9 percent off)
A golf-themed desk gift is so cliché, but a gift to actually help performance might be something your golf-loving dad treasures for years to come. This wearable can track goal distances, hole layouts, and more in the never-ending quest for a lower score on Sundays.
Buy it: Mental Floss Shop
4. PhiGolf Mobile and Home Smart Golf Simulator with Swing Stick; $250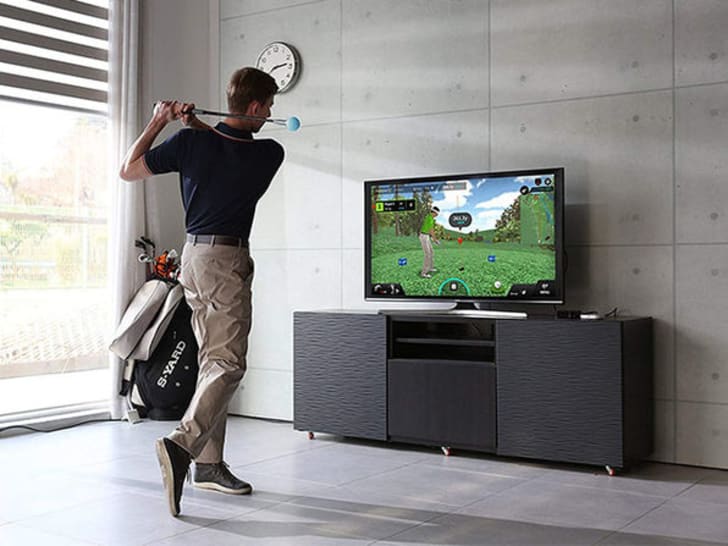 Golf is a seasonal hobby for folks in many states, but with recommendations to stay at home and limited capacity on courses, it may be less accessible for even the sunniest climates. This simulator will let the golfer in your life play all year with an immersive sensor and swing.
Buy it: Mental Floss Shop
5. Otto Lite Professional 1500°F Steak Grill; $699 (22 percent off)
If you're looking for a sneaky gift that the dad in your life will love, this steak grill may be your best bet. This grill can help your dad cook restaurant-quality meats, fish, and even pizza, and best of all, it's yet another excuse to let him handle the cooking.
Buy it: Mental Floss Shop
6. Slide and Serve BBQ Skewers Bundle; $37 (21 percent off)
If you're looking for ease and innovation, these BBQ skewers are made specifically so meats and vegetables can simply slide onto the plate for a presentation-worthy dish. And while you're cooking, all you'll need is a pair of tongs for an easy flip.
Buy it: Mental Floss Shop
7. GrillEye Pro Plus Hybrid Grilling and Smoking Thermometer; $100
This patent-pending tool keeps track of the temperature of your food while your grill master is entertaining guests or watching a game. Custom and preset temperature alarms and timers can track up to eight different temperatures simultaneously using a smartphone.
Buy it: Mental Floss Shop
8. Sukasu Osami three-Piece Chef's Knife Set; $40 (60 percent off)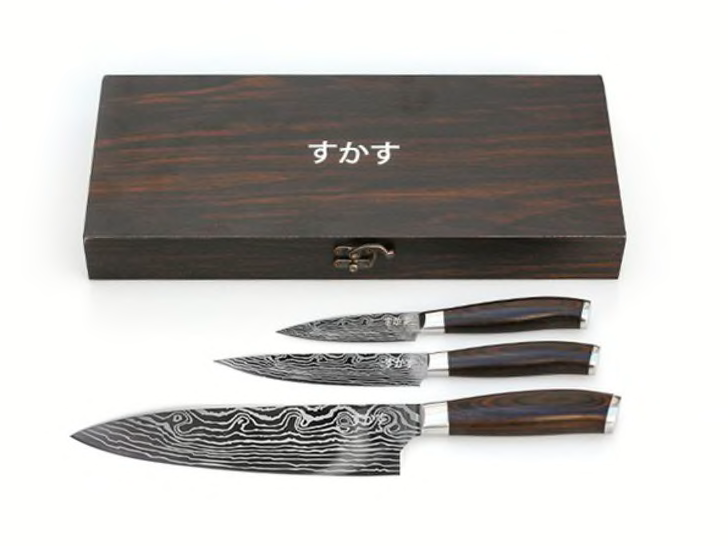 The right knives are the start of a truly professional meal. This ultra-durable set made from 3CR13 stainless steel can cut through tough ingredients for effortless prep, and the unique etched patterns in each blade is like a work of art.
Buy it: Mental Floss Shop
9. Vortix Melo Massager; $100 (33 percent off)
For those working hard to stay in shape, some rest and recovery may be the perfect Father's Day indulgence. And this massager is just what a workout warrior needs to improve muscle fatigue, soreness, spasms, and stiffness. It works at varying intensity levels with six interchangeable heads for customizable relief.
Buy it: Mental Floss Shop
10. Marshall Acton II Wireless Smart Speaker; $220 (26 percent off)
Guitar-playing dads will love this Marshall speaker replica that can play music from Spotify, Amazon Music, and other streaming apps. The best part is that dad doesn't even have to leave his recliner to get it started—this speaker has built-in Alexa functionality, so it responds to voice commands.
Buy it: Mental Floss Shop
This article contains affiliate links to products selected by our editors. Mental Floss may receive a commission for purchases made through these links. If you haven't received your voucher or have a question about your order, contact the Mental Floss shop here.