11 Masks That Will Keep You Safe and Stylish
Disclaimer: According to the CDC, loosely woven cloth masks provide the least protection against Covid-19. For the highest level of protection, it is recommended that you use a KN95 or N95 mask. Here are some tips on identifying counterfeit N95 masks and how to spot real ones.
Face masks are going to be the norm for the foreseeable future, and with that in mind, designers and manufacturers have answered the call by providing options that are tailored for different lifestyles and fashion tastes. Almost every mask below is on sale, so you can find one that fits your needs without overspending.
1. Multicolor 5-pack of Polyester Face Masks; $22 (56 percent off)
This set of five polyester masks offers the protection you need in a range of colors, so you can coordinate with whatever outfit you're wearing.
Buy it: The Mental Floss Shop
2. 3D Comfort Masks 5-Pack; $20 (25 percent off)
The breathable, stretchy fabric in these 3D masks makes them a comfortable option for daily use.
Buy it: The Mental Floss Shop
3. Reusable Face Masks 2-pack; $15 (50 percent off)
This cotton mask pack is washable and comfortable. Use the two as a matching set with your best friend or significant other, or keep the spare for laundry day.
Buy it: The Mental Floss Shop
4. Active Masks 3-pack; $23 (14 percent off)
Don't let masks get in the way of staying active. These double-layer cotton masks are breathable but still protect against those airborne particles.
Buy it: The Mental Floss Shop
5. Washable Protective Cotton Face Masks 2-pack; $13 (35 percent off)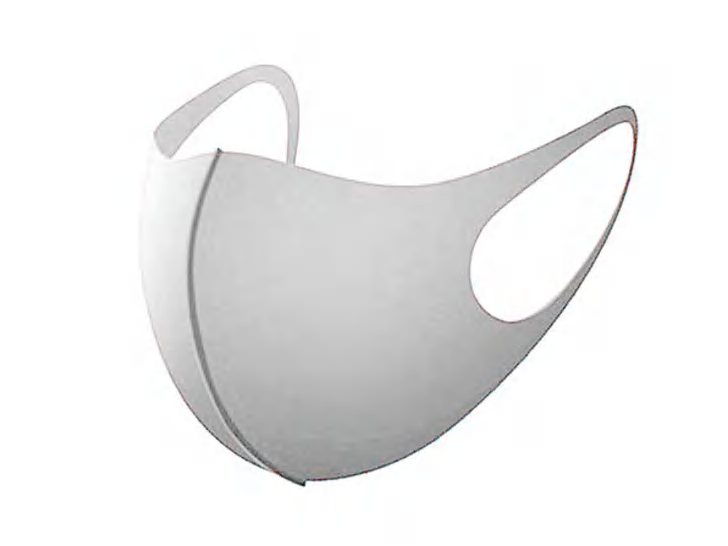 Avoid the accidental nose-out look with this cotton mask that stays snug to your face.
Buy it: The Mental Floss Shop
6. Washable 3D Masks 12-pack; $24 (44 percent off)
With this 12-pack of protective masks, you can keep a few back-ups in your car and hand the rest out to friends and family who need them.
Buy it: The Mental Floss Shop
7. Reusable Dust-Proof Mask with 5 Filters; $22 (45 percent off)
This dust-proof mask can filter out 95 percent of germs and other particles, making it a great option for anyone working around smoke and debris all day, or even if you're just outside mowing the lawn.
Buy it: The Mental Floss Shop
8. Reusable Fun Face Cover / Neck Gaiter (Flamingo); $20
Channel some tropical energy with this flamingo fabric neck gaiter. The style of this covering resembles a bandana, which could save your ears and head from soreness from elastic loops. Other designs include a Bauhaus-inspired mask and this retro look.
Buy it: The Mental Floss Shop
9. Seamless Bandana Mask; $8 (52 percent off)
This seamless gaiter-style mask can be worn properly for protection and fashioned up into a headband once you're in the car or a safe space. Plus, having your hair out of your face will help you avoid touching your eyes, nose, and mouth before washing your hands.
Buy it: The Mental Floss Shop
10. Two-Ply "Love" Face Masks 2-Pack; $18 (40 percent off)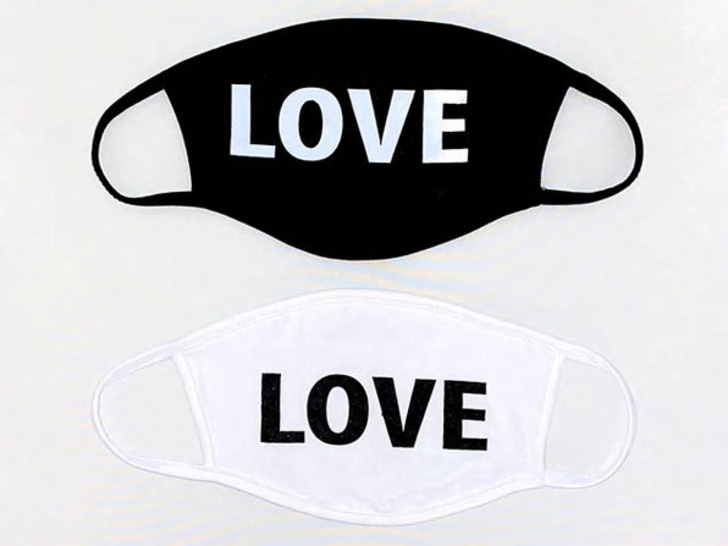 These statement masks allow you to have a voice, even if your mouth is covered.
Buy it: The Mental Floss Shop
11. Neoprene/Fleece Neck and Face Mask (Purple); $10 (66 percent off)
This mask will definitely come in handy once winter rolls around. It features a fleece neck, face, and ear covering to keep your mask secure and your face warm.
Buy it: The Mental Floss Shop
Prices subject to change.
This article contains affiliate links to products selected by our editors. Mental Floss may receive a commission for purchases made through these links. If you haven't received your voucher or have a question about your order, contact the Mental Floss shop here.