10 Products That Will Turn Your Living Room Into a Home Theater
Fall is around the corner, and after a summer of extra TV time, you may be ready to upgrade your viewing experience as your favorite seasonal shows return. Check out this list of 10 easy upgrades that will have your living room (or even backyard) feeling like a proper home theater.
1. PIQO Powerful 1080p Mini Projector; $280 (64 percent off)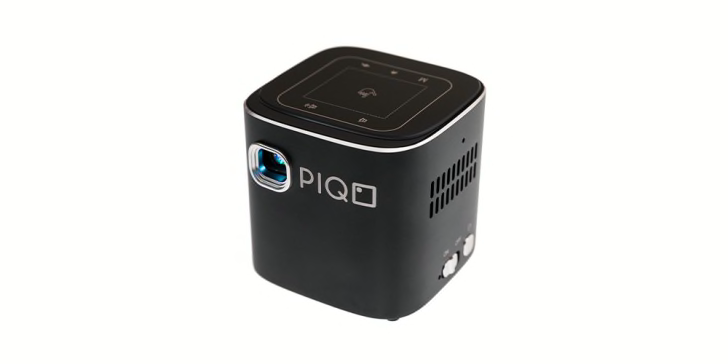 Bring the entertainment outside with the PIQO mini projector. This compact device can stream movies, TV shows, and even games from your phone or another device in crisp 1080p HD quality. With the ability to project a 240-inch picture, the PIQO is the best first step to a home theater, whether you're enjoying the show outside or indoors.
Buy it: The Mental Floss Shop
2. Sony Over-Ear Wireless Headphones; $35/two-pack (68 percent off)
These wireless, noise-reducing headphones are the perfect way to escape into entertainment without disruption. With up to 13 hours of battery life, you'll be able to binge a new season of your favorite TV show without needing a recharge.
Buy it: The Mental Floss Shop
3. CINEMOOD 360 Bundle; $329 (34 percent off)
The Cinemood is the first interactive projector with motion capability, which allows you to immerse yourself in virtual reality with a pocket-sized projector and library of games. The portable device comes with a free case for easier mobility, too.
Buy it: The Mental Floss Shop
4. Monster Flat TV Mount; $20 (42 percent off)
Mounting your new—and most likely very expensive—TV on the wall doesn't have to be as stressful as it seems. This mount is meant for anyone with some DIY spirit and can handle TVs that are up to 70 pounds. The strong locking system ensures stability, and its universal design helps any set stay flat against the wall.
Buy it: The Mental Floss Shop
5. Amplified Flat HDTV Antenna; $20 (57 percent off)
Cutting cable is one of the easiest ways to save some money every month, but you can avoid losing your entire broadcast signal with this HDTV antenna. It picks up a signal with less noise and has better access to a range of frequencies than those old bunny ears.
Buy it: The Mental Floss Shop
6. EVE Bluetooth Transmitter and Receiver; $60 (14 percent off)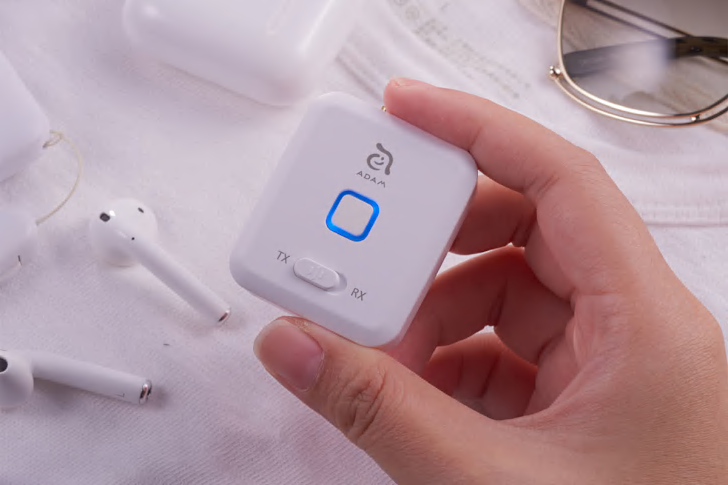 Connecting Bluetooth headphones to a non-Bluetooth-enabled device is not a form of witchcraft; it's actually just the simple job of this EVE transmitter and receiver. It can quickly pair devices with the press of a button for a wireless range of up to 33 feet.
Buy it: The Mental Floss Shop
7. LG 32-inch LED TV; $190 (37 percent off)
If you're still binging shows on an old boxy TV or a hand-me-down, it's time to upgrade to this flat LED model from LG. It includes five built-in speakers, HDMI and USB inputs for gaming, and screen-sharing capabilities.
Buy it: The Mental Floss Shop
8. Philips Momentum 43-inch LED 4K UHD Monitor (Certified Refurbished); $650 (35 percent off)
If a new 4K monitor is out of reach, you might want to consider going the certified-refurbished route. This 43-inch monitor will display 4K UHD images with Ambiglow and DTS Sound for an optimal viewing experience, and it's guaranteed to work like new.
Buy it: The Mental Floss Shop
9. ONE Cable 12-foot Premium 4K Ultra HDMI Connectors; $27 (22 percent off)
This seemingly magical cable has a high transfer speed for streaming, uncompressed surround sound capabilities, and, at 12 feet long, has enough length for nearly any setup. Clean up that entertainment center and improve your experience while you're at it with the ONE Cable.
Buy it: The Mental Floss Shop
10. Mustang Easily Fixed Frame Projection Screen; $100 (25 percent off)
If your house or yard is lacking a solid white wall, this projection screen is your solution. The snap-together frame is easy to assemble and the fabric is removable for easy cleaning. The screen itself is also acoustically transparent, so you can hide speakers behind it for a clean look without compromise.
Buy it: The Mental Floss Shop
Prices subject to change.
This article contains affiliate links to products selected by our editors. Mental Floss may receive a commission for purchases made through these links. If you haven't received your voucher or have a question about your order, contact the Mental Floss shop here.