Recreate the Battle of Hoth With the New 1267-Piece Star Wars Imperial Walker LEGO Set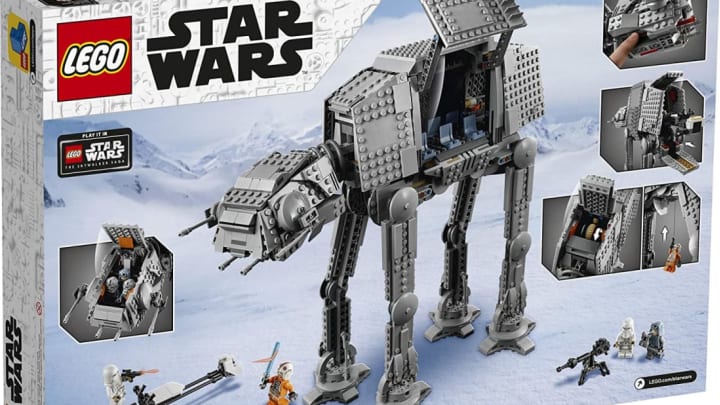 LEGO/Amazon / LEGO/Amazon
This article contains affiliate links to products selected by our editors. Mental Floss may receive a commission for purchases made through these links.
Since the release of the first movie in 1977, the Star Wars franchise has been at the forefront of entertainment. The original trilogy, in particular, holds a special place for fans, as it was the first time many of them saw spaceships, droids, and aliens appear onscreen in such high quality. And when you're talking about the first three movies, it's The Empire Strikes Back that many regard as the series's high point.
Now, you can recreate the movie's classic Battle of Hoth scene with a new 1267-piece AT-AT Walker LEGO set, which was released to celebrate The Empire Strikes Back's 40th anniversary.
The new 1267-piece AT-AT Walker LEGO set. / LEGO/Amazon
In addition to including all the pieces to make the towering walker, you'll also find characters from the scene like Luke Skywalker and General Veers, along with two AT-AT drivers and Snowtroopers, all equipped with their signature weapons. Once you build your AT-AT, you can place the Imperial minifigures inside the cockpit and the foldout side panel, while Luke Skywalker can climb into the hatch underneath (thermal detonator included).
You can find the set on Amazon or the LEGO Store.