ANA Unveils a New Star Wars Themed Plane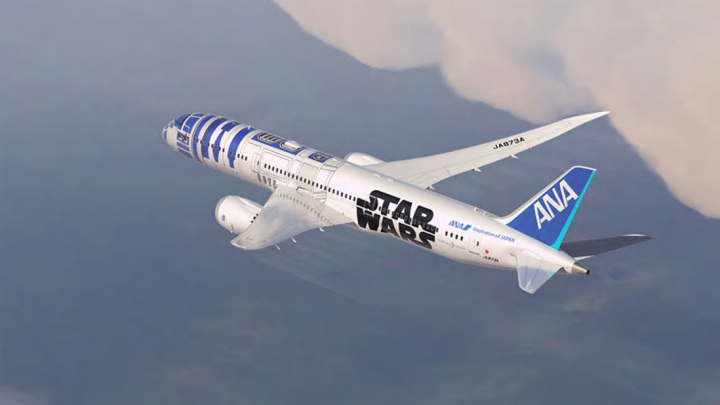 ANA Website / ANA Website
This is a huge week for Star Wars fans. On top of the new trailer release and Twitter emojis, Japanese carrier All Nippon Airways has announced a five-year "Star Wars Project." The main feature is an R2-D2-themed plane.
The decorated Boeing 787-9 Dreamliner looks pretty snazzy and is slated to set flight this fall—right before Star Wars: The Force Awakens hits theaters December 18th.
"Taking off Fall 2015, 'R2-D2 Jet' on its newest aircraft 787-9 Dreamliner will spread its wings worldwide. Find whole new exciting aircraft, featuring the popular Star Wars character R2-D2," ANA explained on their website.
Check out more pictures of the seriously fun design:
ANA
ANA
ANA
[h/t: CNN.com]