Where Computers Go to Die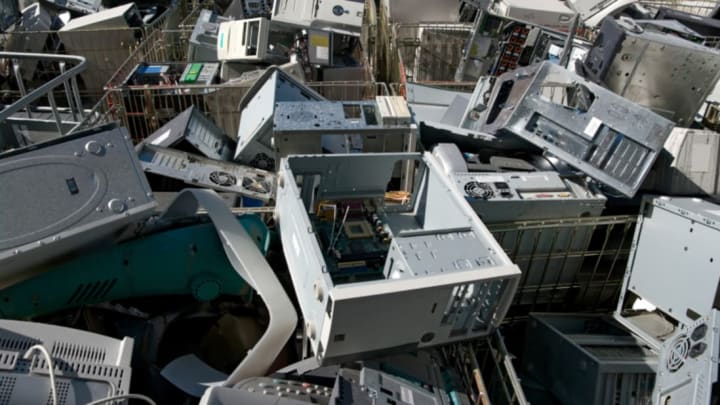 iStock / iStock
When electronics and electrical appliances fail, they have to go somewhere. That "somewhere" is usually a place like Agbogbloshie, a toxic wasteland in the middle of Ghana where piles of discarded TVs, computers, refrigerators, and outdated cell phones are set ablaze by young people scavenging through the poisonous fumes for parts.
*
Most people, with any luck, will never have to encounter a grisly crime scene outside of an episode of CSI—unless they take up work as a forensic investigator. A photo essay from Wired explores the gruesome but deeply clinical work undertaken by those hardy souls.
*
A newly released excerpt from an early draft of Madeleine L'Engle's A Wrinkle in Time reveals an even more radical political message than the one contained in the published product.
*
This comprehensive "cheese wheel" contains all the information a budding turophile needs to differentiate between 66 different varieties of cheese of varying hardnesses, pungencies, and animal origins.
*
Lovers of both science and science fiction often have to suspend their belief in the former to enjoy the latter, so it's all the more pleasing when a show like Doctor Who occasionally manages to ground its fictional concepts in fact.
*
Those who find satisfaction in cracking their knuckles (oops, guilty!) may want to rethink their habit after learning what the process looks like through an MRI machine.
*
Within America's national parks system are hidden treasures left behind by man, not nature: individual residences and even an entire mining town abandoned by their occupants and left for only intrepid explorers to find.
*
The upcoming fight between Floyd Mayweather and Manny Pacquiao, billed as the biggest boxing event in history, also boasts the most expensive tickets in history, ringing in at a cool $1500 for the cheapest seat in the house.