15 of the Best Gifts for Travelers Stuck at Home This Holiday Season
The holiday season is a time when many people go to see loved ones, discover new places, or enjoy a few days on the beach. But thanks to the pandemic, travel enthusiasts may feel more restless than usual. This year, help the armchair adventurers in your life ease their wanderlust with these gifts that'll get them dreaming about their future trips.
1. Explore The World Wall Calendar; $26
Since 2020 has not been the year of travel, hopefully 2021 will be. This wall calendar from Rifle Paper Co. features a new city each month, beautifully designed to make viewers want to grab their passports. From month to month, your traveler will get to discover new places to explore, from Kenya to Marrakesh to Kyoto to Oaxaca.
Buy it: Walmart
2. 1,000 Places to See Before You Die: The World as You've Never Seen It Before (Deluxe Edition); $40
It seems as though every traveler has read the original 1,000 Places to See Before You Die by Patricia Schultz. Now, she's back with a deluxe edition of the book. The updated tome features over a thousand stunning new photographs and 544 new pages of prose for wanderlusting individuals to add to their itinerary.
Buy it: Amazon
3. Mental Floss Holland Shirt; $25
Here at Mental Floss, we know a good joke when we see one. Our new and improved shop features some of the best shirts out there that will almost guarantee a smile from spectators. This particular shirt will help lift anyone's spirits about not being in the Netherlands with the slogan "Can't Dutch This."
Buy it: Mental Floss
4. Moleskine Traveller's Journal; $26
Every good traveler knows they need to document their trips. Your loved one can pretend they're Jack Kerouac, Elizabeth Gilbert, or Hunter S. Thompson with a trusty travel journal in their hands as they embark on a new great adventure. This one from Moleskine is the perfect travel companion on any type of trip, since it already does all the organization. The sturdy cover can withstand wherever your giftee takes it.
Buy it: Amazon
5. Ancestry DNA Genetic Ethnicity Test; $99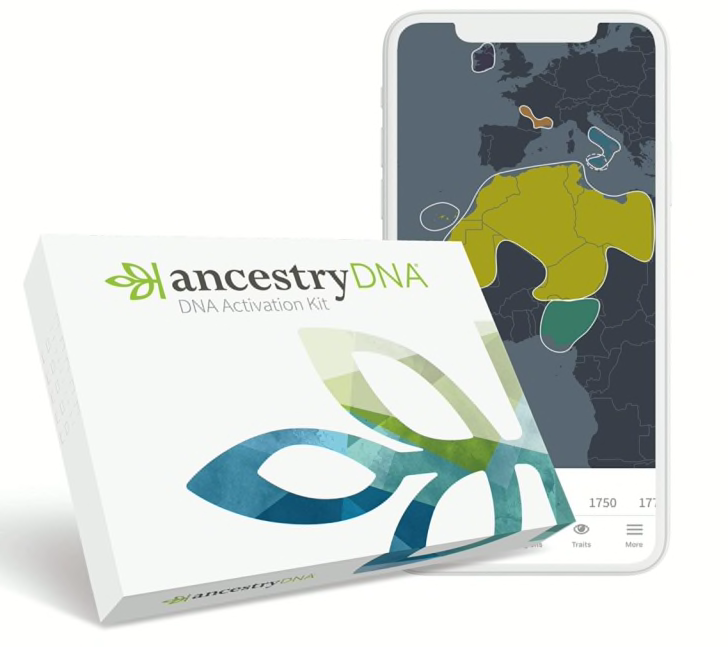 Heritage tourism has been around for a long time, but with the introduction of accessible ancestral DNA tests, these types of trips have skyrocketed. While your travel enthusiast is waiting for the pandemic to be over, they can pass the time by learning more about where their family came from, and even plan their heritage trip once travel is safe again.
Buy it: Amazon
6. Condé Nast Traveler 1-Year Autorenewal Subscription; $5
Have travel brought to your giftee's doorstep with a subscription to one of the industry's leading magazines. Condé Nast Traveler is known for its stunning photography, coverage of hidden locales, and luxury getaways. Since people are stuck at home this holiday season, let the pages of this magazine virtually transport them around the world for just $5 a year.
Buy it: Amazon
7. Travel Scratch-Off Map; $20
A scratch-off map can be a fun long-term activity for novice and pro travelers alike. The concept is simple: Once someone travels somewhere, they can scratch the foil off the place they've been to expose the country, town, or state. Over the years, they'll be able to see how many places they've been and how much of the world they've, quite literally, uncovered.
Buy it: Amazon
8. Mini Cork Globe with Pins and Base; $40
If your giftee is more of pins-on-a-corkboard kind of travel tracker, this cork globe will be the perfect addition to their home. They can place the globe in their living room for all to see where they've been and where they want to go. 
Buy it: Amazon
9. Fujifilm Instax Mini 9 Instant Camera and Film; $72
Any good traveler knows that in addition to getting a journal to jot down memories, a camera is also an essential item on a packing list. Instead of relying on smartphone photos, treat your loved one to a real camera that's compact enough to take anywhere. This Fujifilm Instax is just the sort of equipment that'll help your traveler document everything from the cliffs of Cinque Terre and the pink sand beaches of Greece to the hidden gems in their own neighborhood.
Buy it: Amazon
10. Our Adventure Book DIY Handmade Photo Album Scrapbook; $10
Now that your traveler will have all those great new photos from their adventures, they'll need somewhere to store them all. Photo albums can feel like mini time capsules of past trips. This one is particularly special, since it is reminiscent of the one from PIXAR's 2009 movie UP. Now your giftee can share their travels like Ellie and Carl did in the movie.
Buy it: Amazon
11. States Dish & Hand Towel; $20
Getting souvenirs from a trip can be a great way to remember the adventure. These hand towels from catstudios feature all 50 different American states, such as the one above showing off all the beautiful parts of California. They're also great gifts for transplants away who may be unable to return to their home states due to travel restrictions.
Buy it: Amazon
12. Other-Wordly: words both strange and lovely from around the world; $13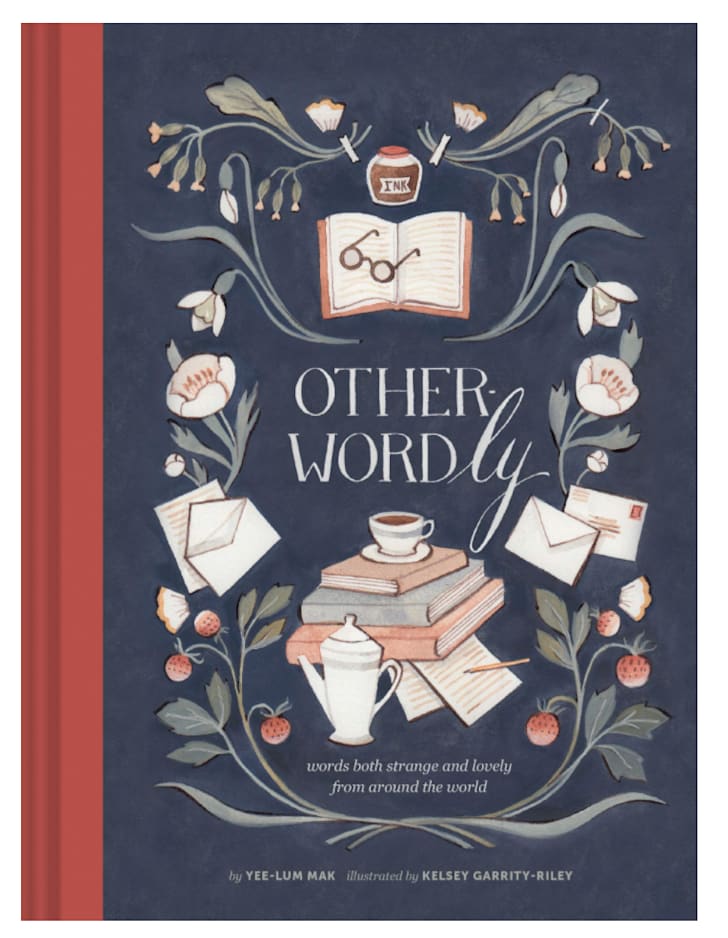 Picking up pieces of a new language is part of the thrill of international travel. This book highlights some of the most interesting words out there, so your adventure enthusiast can learn about other cultures and languages from their very own home.
Buy it: Amazon
13. Monopoly National Parks Edition; $37
Holiday gatherings are a great chance to bust out some board games. If your traveler, in a normal world, would be visiting national parks and exploring the great outdoors, this edition of Monopoly might help ease that longing. Even the little figurines feature classic camping items like hiking boots, a tent, and a ranger hat.
Buy it: Amazon
14. 50 Things to Do in the Wild Book; $18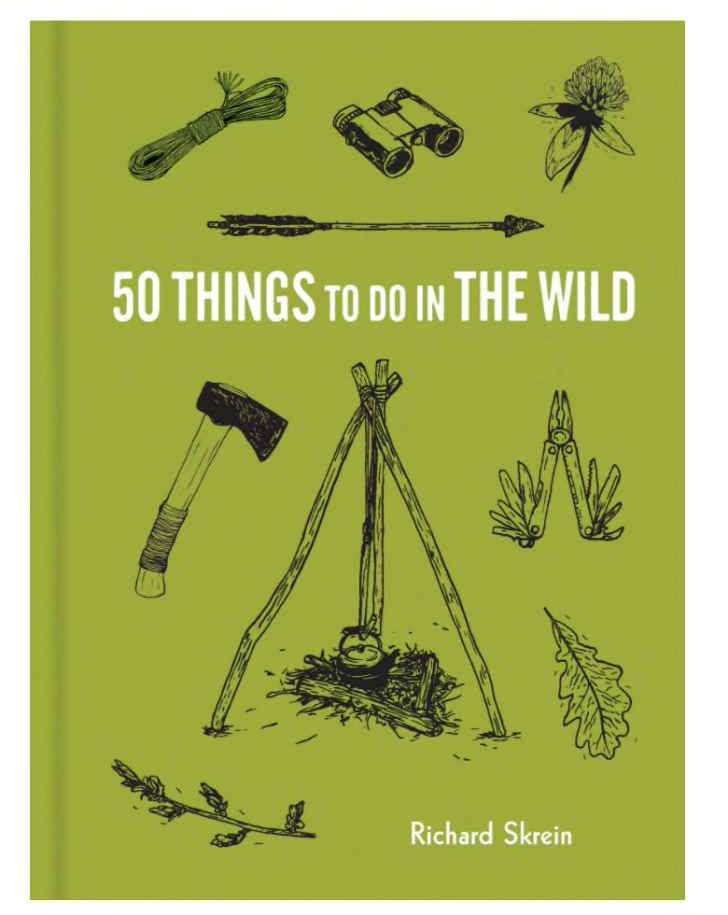 If your giftee is into camping and exploring the great outdoors, this book can help them take their love of nature to a whole new level. They can pretend like they're Henry David Thoreau by learning how to identify trees, craft a stargazing chair, or discovering the best ways to read the sun and night sky.
Buy it: Amazon
15. Southwest Airlines Gift Card; $50 to $200
An airline gift card could be a great gift for anyone to use when they've planned their next trip. Southwest Airlines gift cards are available in $50, $100, $150, and $200 denominations, so you can help someone craft their next adventure.
Buy it: Amazon
Sign Up Today: Get exclusive deals, product news, reviews, and more with the Mental Floss Smart Shopping newsletter!