12 Crowd-Pleasing Gifts for Anyone on Your List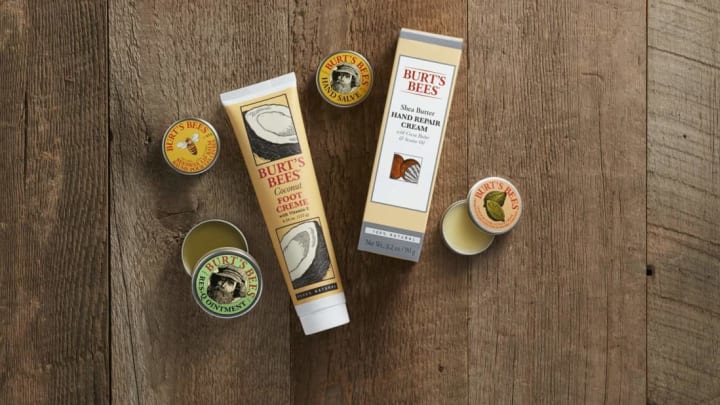 Burt's Bees/Amazon / Burt's Bees/Amazon
This article contains affiliate links to products selected by our editors. Mental Floss may receive a commission for purchases made through these links.
We all know those people who are difficult to shop for—either they're extremely picky or they just don't give you any clues about what they want. If you have one of those enigmas on your holiday gift list this year, we've got you covered. These 12 crowd-pleasing gifts will suit just about anyone.
1. Hydro Flask Stainless Steel Sports Water Bottle, 21-Ounce; $36
Hydroflask/Amazon
Hydro Flasks aren't only trendy, they're sturdy and environmentally friendly. Plus, they keep hot drinks warm and icy drinks cool for an absurdly long amount of time. The 21-ounce bottle is currently available in five colors: black, pacific, olive, spearmint, and watermelon.
Buy it: Amazon
2. Wireless Noise-Canceling Headphones; $48
Aukey/Amazon
These wireless Bluetooth headphones incorporate noise-canceling technology so you can both listen and speak with minimal background noise. According to the manufacturer, they can last about seven hours on a full charge (28 hours if you use the included charging case).
Buy it: Amazon
3. Wool Knit Socks, Pack of Five; $13
MORECOO/Amazon
Socks may have been a cause for groans when you unwrapped them as a kid, but as an adult, you've probably come to appreciate the value of a practical gift. These cozy knit socks come in a pack of five vibrant colors. Plus, they're packaged in a nice box to make gift wrapping easy.
Buy it: Amazon
4. Holiday Chocolate Gift Basket; $33
Bonnie and Pop/Amazon
Sugary snacks of all kinds are a staple during the holiday season. This gift basket—full of treats like yogurt peppermint pretzels, honey roasted peanuts, and chocolate candy cane cups—keeps with the theme at an affordable $33 price. All items come individually wrapped in order to maintain freshness (and hygiene).
Buy it: Amazon
5. Electric Toothbrush Kit; $85
Colgate/Amazon
Of course, anyone on your gift list will appreciate a new toothbrush after eating all that sugar. This high-tech toothbrush comes equipped with three different vibration settings (normal, sensitive, or deep clean) and an app that helps you track your brushing pattern so you can be sure you're reaching all parts of your teeth.
Buy it: Amazon
6. Electric Mug Warmer; $40
Cosori/Amazon
This portable mug warmer keeps coffee, tea, or other hot beverages at the ideal temperature all day—making it a perfect gift for the coworker or friend who nurses a drink for hours at a time. While it's possible to use the warmer with a ceramic mug, it works best with the included stainless steel cup.
Buy it: Amazon
7. Enameled Cast-Iron Dutch Oven; $60
Amazon
Dutch ovens are the original multi-purpose cooking tools. They're extremely versatile—you can use them on the stove, in the oven, or even over a campfire, which makes them perfect for cooking everything from casseroles to bread. (There's even an annual Dutch oven championship cook-off hosted in Salt Lake City, Utah.) This sturdy Dutch oven pot comes in eight different colors and is heat-safe at up to 400°F.
Buy it: Amazon
8. Echo Show; $105
Amazon
Like the Amazon Echo and the Echo Dot, the Echo Show uses the voice-controlled power of Alexa to make it easier for you to play music, schedule appointments, or control other Wi-Fi-connected devices. Plus, the screen gives it a few additional features—you can watch television, make video calls, and follow along with recipes, all from one device.
Buy it: Amazon
9. Queen-Size Weighted Blanket; $41
Amazon/Waowoo
Weighted blankets are sometimes touted as cures for anxiety and insomnia. But while such claims are tenuous at best, there's still something comforting about feeling swaddled by an enormous heavy blanket. This model includes a layer of high density glass beads to supply its extra weight—a full 15 pounds (6.8 kilograms)!
Buy it: Amazon
10. Click and Grow Smart Garden; $100
Click and Grow/Amazon
This handy garden makes it easy to grow herbs, vegetables, and flowers indoors, and it's even self-watering—just plug it in for about 8 hours a day so your plants can receive enough simulated sunlight. The starter kit comes with three basil seed pods, but you can buy more plant pods through Click and Grow's Amazon store—or you can try your hand at starting your own seeds!
Buy it: Amazon
11. Burt's Bees Classic Gift Set; $19
Burt's Bees/Amazon
This six-item kit—which comes in its own tin—is like a spa in a box. Inside, you'll find two large containers of hand lotion and foot cream, plus four smaller containers of lip balm, hand salve, cuticle cream, and Burt's Bees's trademark Res-Q Ointment (a balm that's intended to soothe irritated or dry skin).
Buy it: Amazon
12. Amazon e-Gift Card
If all else fails and you're still stumped about what to get for your friend, family member, or co-worker, go with the tried-and-true classic: a gift card. You can even customize the e-card before your purchase to make things feel a touch more personal.
Buy it: Amazon
Sign Up Today: Get exclusive deals, product news, reviews, and more with the Mental Floss Smart Shopping newsletter!