10 Festive Christmas Decorations You Can Buy on Amazon
'Tis the season to start decking the halls, bringing out the Christmas lights, and hanging up the stockings: As hard as it is to believe, Christmas 2020 is officially here. Embrace the festivities by snagging some (or all!) of these 10 cheerful Christmas decorations—all of which are available on Amazon.
1. Joyin Bathroom Decoration Set; $29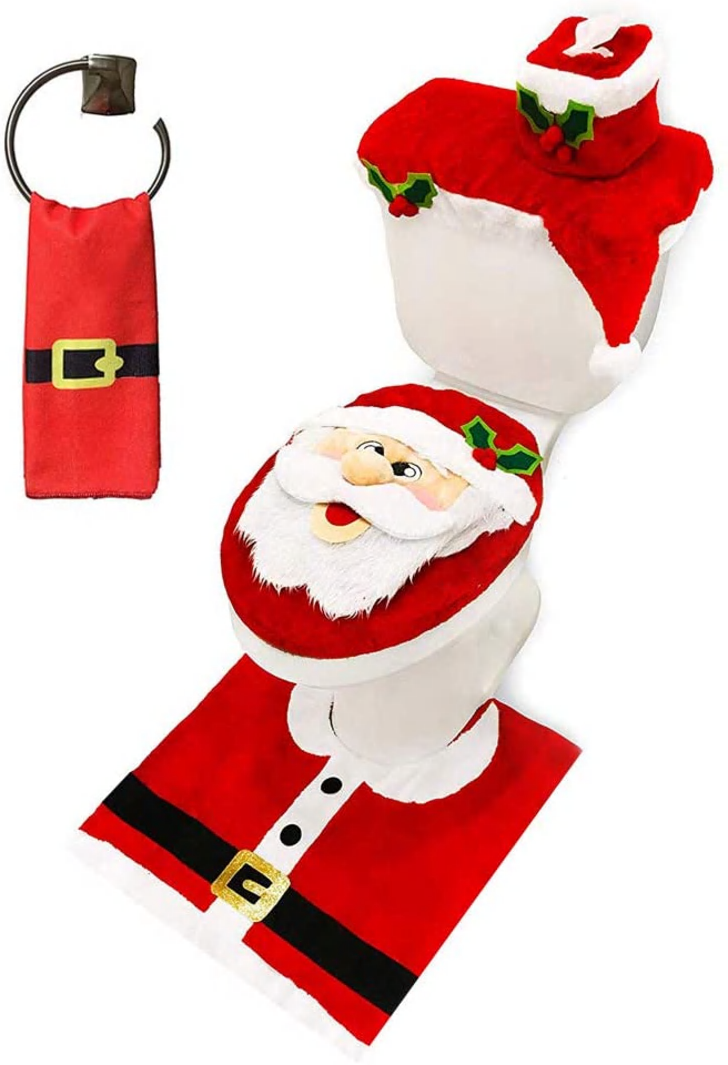 Forget your living room: This year, give your bathroom the Christmas makeover it so badly deserves. This Santa Claus-themed decoration set comes complete with a toilet set cover, rug, hand towel, tissue box cover, and toilet tank cover. (Who knew a toilet tank could be considered festive?)
Buy it: Amazon
2. Christmas Vacation "Save the Neck" Kitchen towel; $15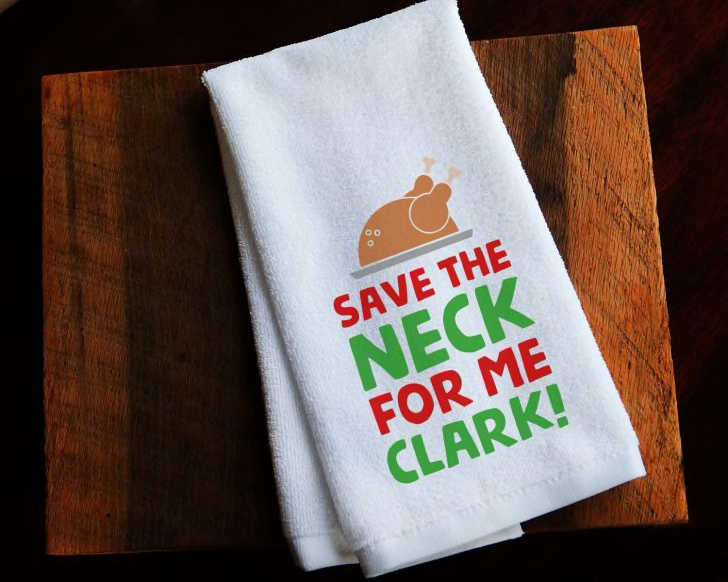 This witty Christmas Vacation kitchen towel is certainly Clark Griswold-approved. Featuring 100-percent terry fabric, the towel is lightweight, absorbent, and even doubles as decor.
Buy it: Amazon
3. National Tree Company Artificial Christmas Tree; $79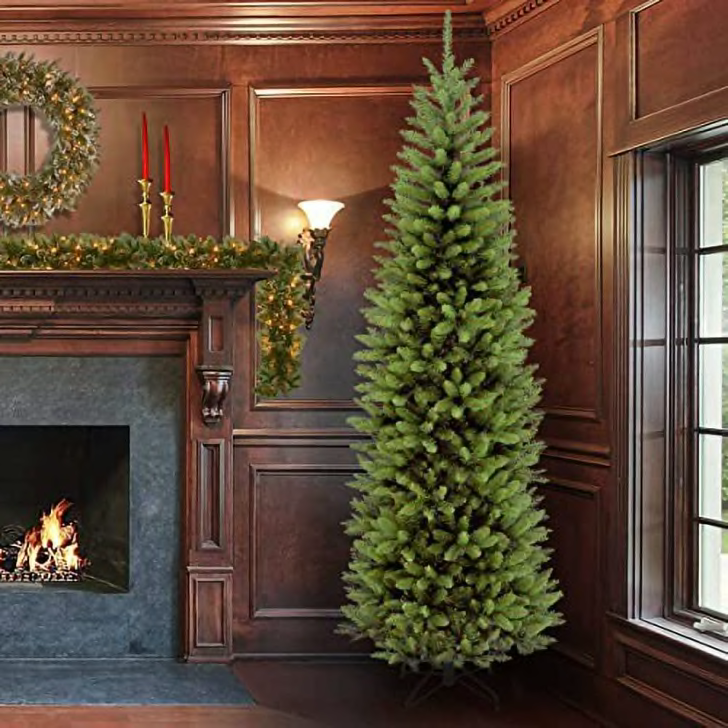 This year, order your Christmas tree online and save yourself the time, energy, money, and hassle of shopping IRL. This artificial one—which is designed to last for years, thanks to its durable metal base—is under $80 and has a 4.5-star rating on Amazon.
Buy it: Amazon
4. Seinfeld "Festivus for the Rest of Us" Sweater Ornament; $19
George Costanza would definitely appreciate this adorable Festivus-inspired sweater ornament. Nearly 23 years since the famous Seinfeld episode's debut, the holiday for the holiday-fatigued has gained a cult following. And if count yourself among its devotees, then you'll need this dangling from your tree.
Buy it: Amazon
5. Multicolor LED String Lights; $180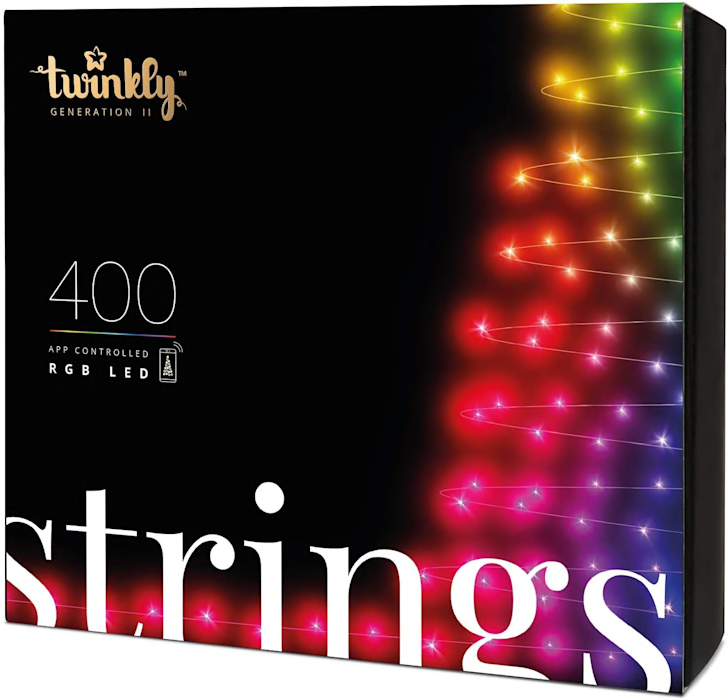 No Christmas is complete without twinkly LED string lights. Best of all, you can control the effects, timers, and power of these lights straight from your smartphone. The lights are also compatible with Google Assistant and Amazon Alexa, and can be used indoors or outdoors.
Buy it: Amazon
6. Inflatable Gingerbread House; $90
Embrace the Christmas spirit with this giant blow-up gingerbread house, making it the ideal addition to any yard. It even comes complete with Santa Claus, a Christmas tree, and LED lights. Plus, its water-resistant polyester fabric ensures long-lasting use.
Buy it: Amazon
7. Kitchen Appliance Cover Set (3-Piece); $13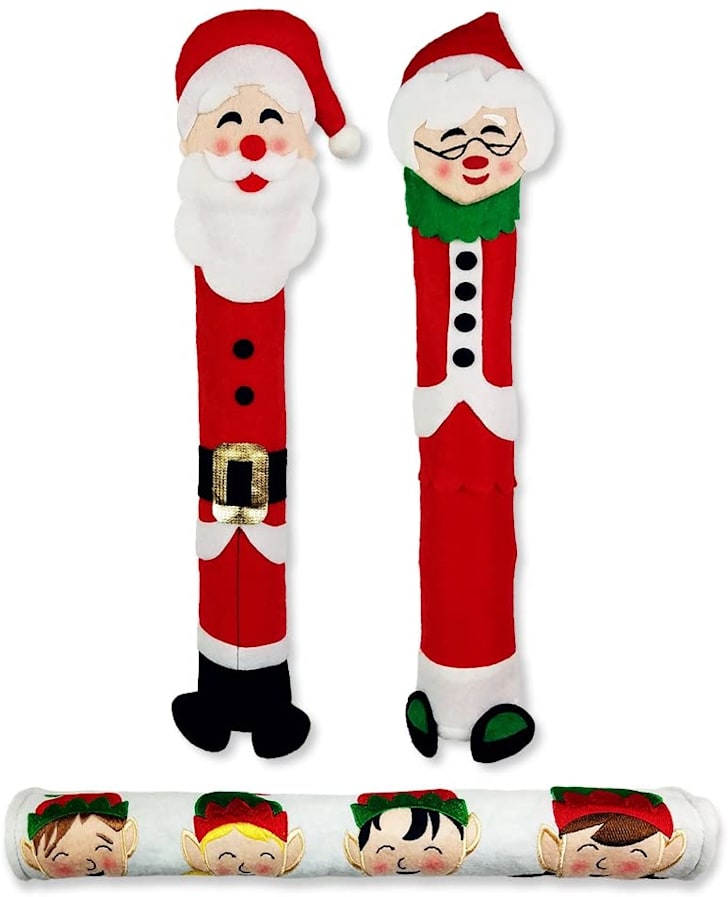 Everyone's favorite holiday couple is back and better than ever: This time, in the form of appliance covers. This handmade, three-piece set is ideal for microwaves, dishwasher handles, and refrigerator handles.
Buy it: Amazon
8. Elf Christmas Pillow Covers; $17
These cute-as-can-be velvet pillowcases will easily liven up any living room, den, or bedroom. Even the Grinch would approve of the delightful statement-making decor.
Buy it: Amazon
9. Grinch Stealing Christmas Lawn Decoration; $70
...Speaking of the Grinch, this adorable 48-inch-tall lawn decoration is sure to put a smile on anyone's face.
Buy it: Amazon
10. Snoopy's Dog House Decoration; $25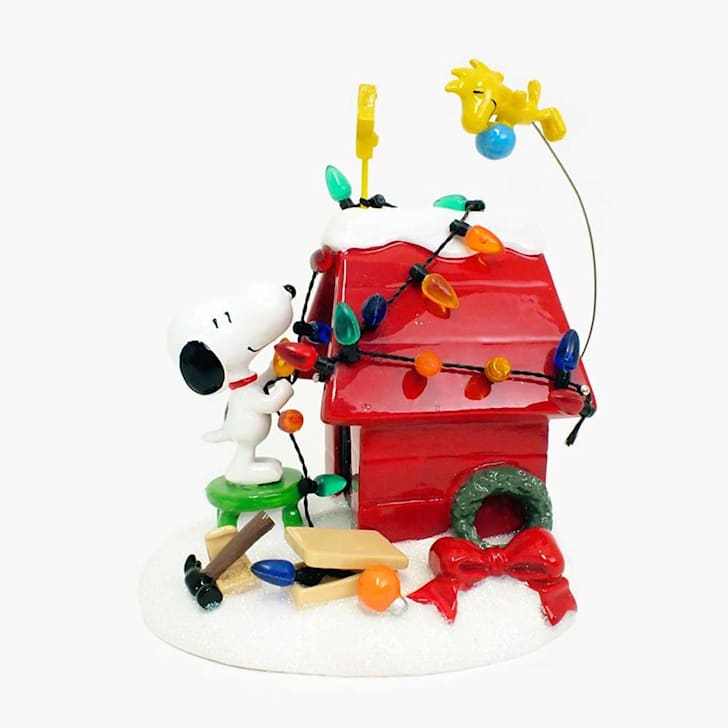 Peanuts fans everywhere will appreciate this miniature edition of Snoopy's famous red dog house decked out in festive Christmas lights. At just 8 inches tall, it makes the perfect addition to any coffee table, mantle, or desk display.
Buy it: Amazon
Sign Up Today: Get exclusive deals, product news, reviews, and more with the Mental Floss Smart Shopping newsletter!