14 Festive Christmas Decorations You Can Buy on Amazon
'Tis the season to start decking the halls, bringing out the Christmas lights, and hanging up the stockings: As hard as it is to believe, Christmas 2021 is officially here. Embrace the festivities by snagging some (or all!) of these 14 cheerful Christmas decorations—all of which are available on Amazon.
1. Joyin Bathroom Decoration Set; $33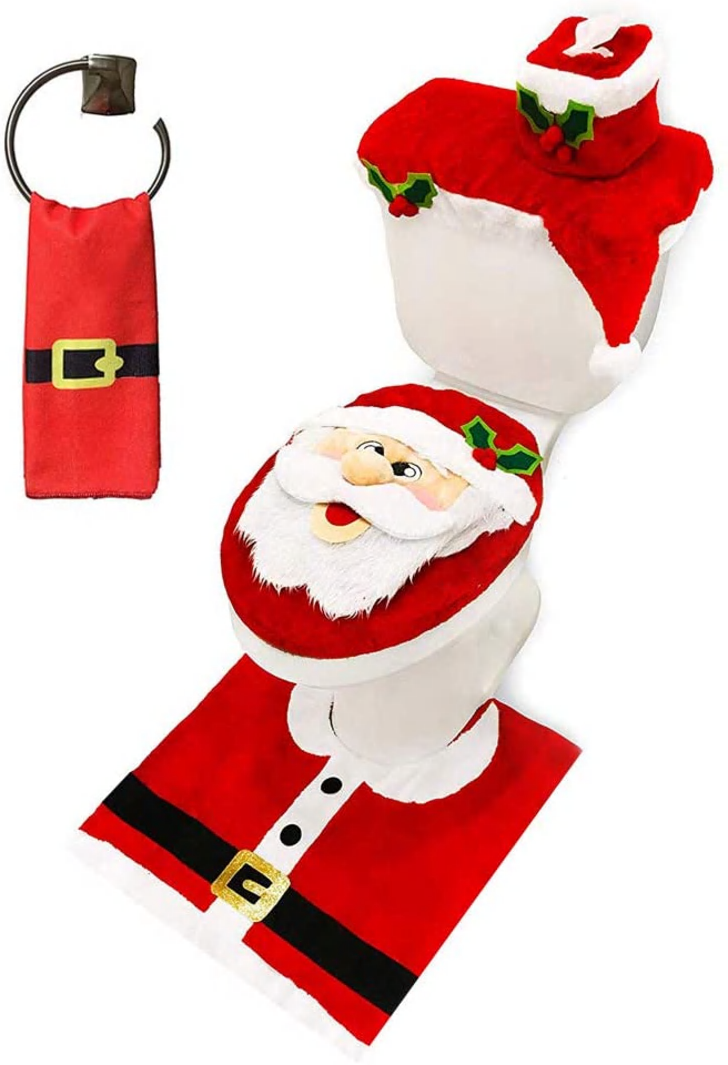 Forget your living room: This year, give your bathroom the Christmas makeover it so badly deserves. This Santa Claus-themed decoration set comes complete with a toilet set cover, rug, hand towel, tissue box cover, and toilet tank cover. (Who knew a toilet tank could be considered festive?)
Buy it: Amazon
2. Christmas Vacation "Save the Neck" Kitchen towel; $15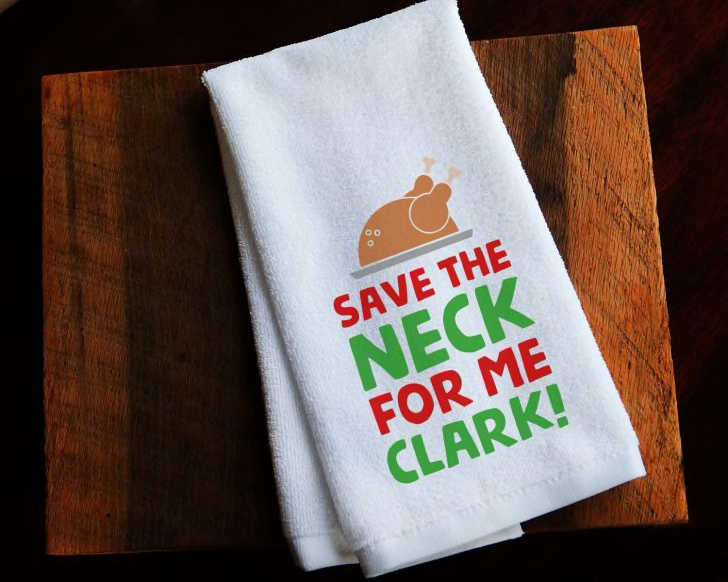 This witty Christmas Vacation kitchen towel is certainly Clark Griswold-approved. Featuring machine-washable polyester, the towel is lightweight, absorbent, and even doubles as decor.
Buy it: Amazon
3. National Tree Company Artificial Christmas Tree; $90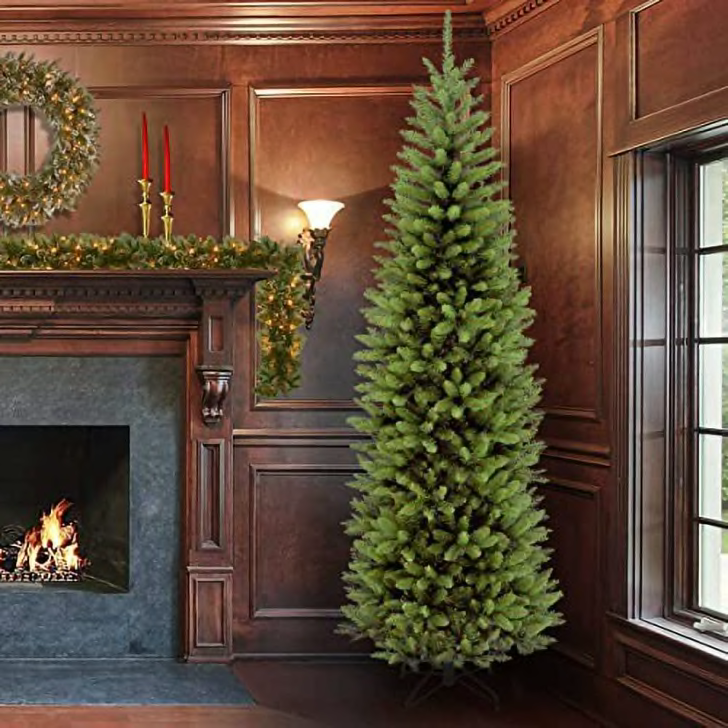 This year, order your Christmas tree online and save yourself the time, energy, money, and hassle of shopping IRL. This artificial one—which is designed to last for years, thanks to its durable metal base—is under $100 and has a 4.6-star rating on Amazon.
Buy it: Amazon
4. Seinfeld "Festivus for the Rest of Us" Sweater Ornament; $17
George Costanza would definitely appreciate this adorable Festivus-inspired sweater ornament. Nearly 25 years since the famous Seinfeld episode's debut, the holiday for the holiday-fatigued has gained a cult following. And if count yourself among its devotees, then you'll need this dangling from your tree.
Buy it: Amazon
5. Multicolor LED String Lights; $150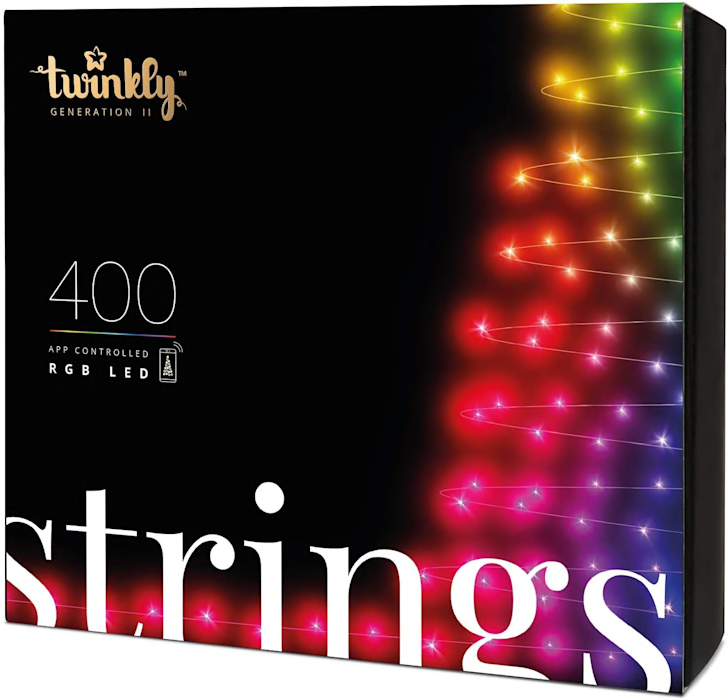 No Christmas is complete without twinkly LED string lights. Best of all, you can control the effects, timers, and power of these lights straight from your smartphone. The lights are also compatible with Google Assistant and Amazon Alexa, and can be used indoors or outdoors.
Buy it: Amazon
6. Inflatable Gingerbread House; $110
Embrace the Christmas spirit with this giant blow-up gingerbread house, making it the ideal addition to any yard. It even comes complete with Santa Claus, a Christmas tree, and LED lights. Plus, its water-resistant polyester fabric ensures long-lasting use.
Buy it: Amazon
7. Christmas Cow Pillow Cover; $10

This cute-as-can-be Christmas cow pillowcase will easily liven up any living room, den, or bedroom. Even the Grinch would approve of the delightful statement-making decor.
Buy it: Amazon
8. Grinch Stealing Christmas Lawn Decoration; $80
...Speaking of the Grinch, this adorable 48-inch-tall lawn decoration is sure to put a smile on anyone's face.
Buy it: Amazon
9. Science Beaker Ornament; $13

Show off your love of science—and Christmas— with this beaker ornament. The handcrafted, blown-glass ornament is hand-painted and glittery, using techniques dating back to the 19th century.
Buy it: Amazon
10. Snoopy's Dog House Decoration; $32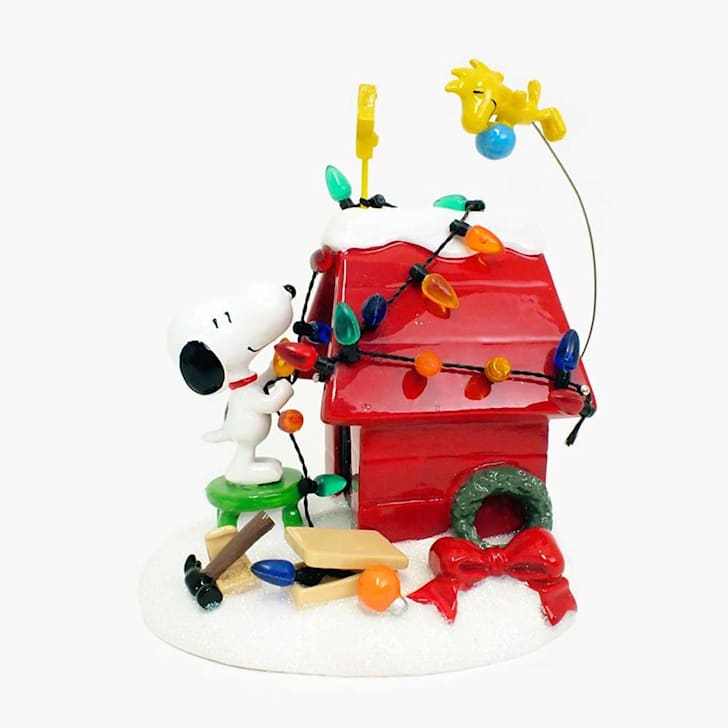 Peanuts fans everywhere will appreciate this miniature edition of Snoopy's famous red dog house decked out in festive Christmas lights. At just 8 inches tall, it makes the perfect addition to any coffee table, mantle, or desk display.
Buy it: Amazon
11. Battery-Operated Star Wars Light-Up Stocking; $26
This 17-inch long, battery-operated Star Wars stocking features six lights at the ends of the characters' lightsabers and blasters. It's sure to liven things up on your mantel place and outshine the other stockings.
Buy it: Amazon
12. Here We Gogh Again Ornament; $17

Say goodbye to 2021 with a commemorative ornament that's as cute as it is funny. The "Here We Gogh Again" ornament is handmade in Virginia and features the Dutch impressionist painter Vincent Van Gogh wearing a Santa hat and face mask.
Buy it: Amazon
13. National Tree Company Pre-Lit Artificial Christmas Wreath; $48
Add a little mirth and good cheer to your front doorstep with this pre-lit artificial wreath by the National Christmas Tree Company. Decorated with pine cones and berry clusters, this hanging decoration will stand out beautifully against the glistening snow come Christmas morning.
Buy It: Amazon
14. Hallmark Star Trek U.S.S. Enterprise Musical Christmas Tree Topper; $150
The top of the Christmas tree is a sacred spot for only the very best of holiday decorations. This Star Trek U.S.S. Enterprise tree topper plays the show's theme music and features a light show. You can also connect it with other Hallmark Keepsake Storyteller pop culture ornaments.
Buy it: Amazon
Sign Up Today: Get exclusive deals, product news, reviews, and more with the Mental Floss Smart Shopping newsletter!