10 Perfect Gifts for The Pop Culture Connoisseur in Your Life
This article contains affiliate links to products selected by our editors. Mental Floss may receive a commission for purchases made through these links.
Over the past year, most everyone has been marinating in all kinds of pop culture. More than any other era, this moment in time has revealed how much we as a society should value our creators and artists. From cinematic comfort food to walks down nostalgia lane, the holiday season is a perfect time to celebrate the pop culture moments and icons that have kept us happy, engaged, and awed.
Here are 10 perfect gifts the pop culture connoisseur in your life is sure to love.
1. A is for Auteur; $30
The same team that put out the delightful, surprisingly adaptable Cinephile card game ($18) last year is out with a new book perfect for the cineastes in your life who love Agnès Varda. This alphabet book goes from A (Paul Thomas Anderson) to Z (Fred Zinnemann) and celebrates the unique elements of more than two dozen filmmakers' careers. It's a tongue-in-cheek delight, and if you don't actually want your child to know about Quentin Tarantino just yet, it makes a gorgeous addition to any adult's coffee table.
Buy It: Amazon
2. Schitt's Creek Funkos; 4 for $77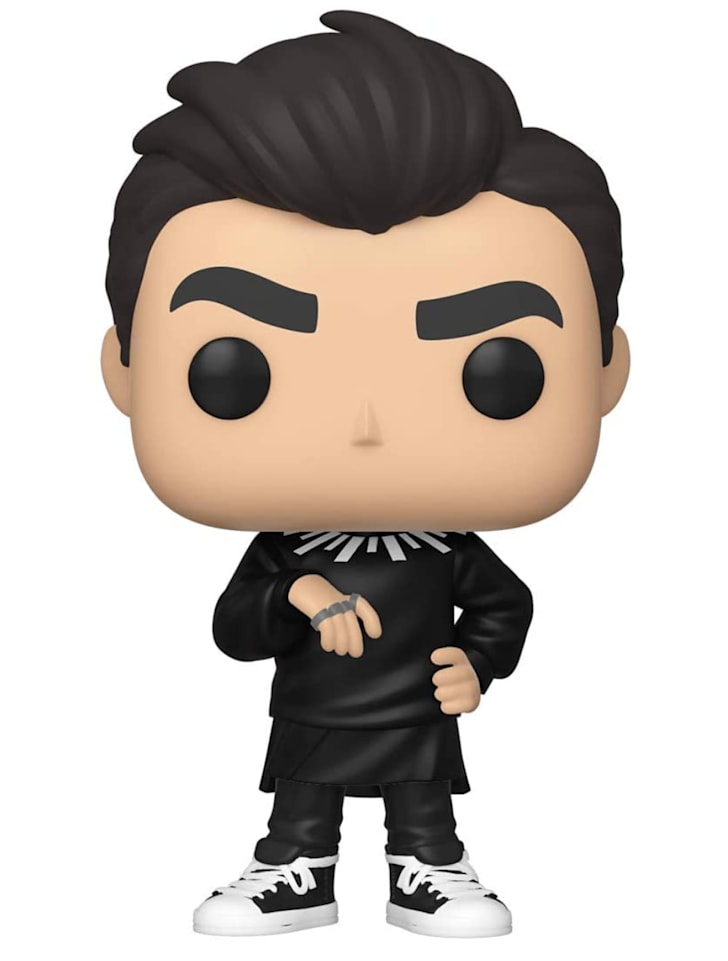 Eww, David! This set is ideal for fans of the Rose family who'd love Moira, Johnny, David, and Alexis peering down on them as they work or sleep or fold in the cheese. If you're going the extra mile, grab the Amish David edition with hoodie, sunglasses, and rake. Individual figures run from $9-$30, and they all pair perfectly with a banana rosé.
Buy Them: Amazon
3. The Bruce Lee Criterion Collection; $68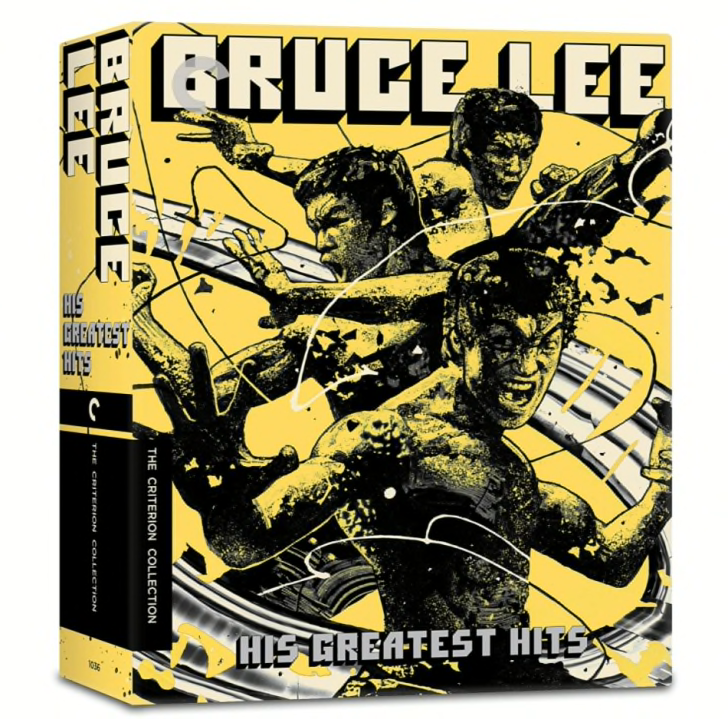 This is a stunning collection showcasing the best of the best of a true master alongside Criterion's usual insightful commentary. Enter the Dragon has never been released as part of a collection before, and it stands as the crown jewel among The Big Boss, Fist of Fury, The Way of the Dragon, and the infamous Game of Death—all digitally restored in either 2K or 4K. The collection also features documentaries about Lee; an interview with his widow, Linda Lee Caldwell; and a conversation about the "Bruceploitation" subgenre that blossomed following Lee's untimely death.
Buy It: Amazon
4. NES Cartridge Coasters; $11
For the entertainer happy to have guests place their IPAs on SM3. These stylish coasters will protect your tables from coffee rings, wine stains, and barrels thrown by kidnapping apes. Plus, you won't have to blow into these if they're not loading correctly.
Buy Them: Amazon
5. Van Buren Boys Tee; $16
Deep into its eighth season, Seinfeld was still making iconic, quote-worthy moments. With this pre-shrunk, 100 percent cotton T, your favorite fan of the show about nothing can celebrate the comical street gang named for the 8th president (and the first president hailing from New York). It's a handsome, comfortable shirt that comes in four colors and goes great with a Lorenzo's pizza.
Buy It: Amazon
6. This Television History Puzzle; $49
This pop collage of more than 250 stars and scenes from TV's past is a 1000-piece puzzle from acclaimed artist James Mellett. It's probably the only image in existence where Kunta Kinte is between Superman, Gumby, and Norm and Cliff from Cheers. A gorgeous walk down memory lane, it's also a healthy challenge that, at 24x30, would make a fine wall hanging if you don't want to toss it back into the box.
Buy It: Amazon
7. Pictures at a Revolution; $17
Entertainment Weekly veteran Mark Harris is one of the most respected film historians of this generation, and this book, which goes deep on five pivotal films, is a must-have for serious cinephiles. Exploring Bonnie and Clyde, The Graduate, Look Who's Coming to Dinner, In the Heat of the Night, and the surprise box office bomb Doctor Doolittle, Harris explores how 1967 marked a tectonic shift in American cultural preferences. Pair it with Five Came Back for bonus gifting points (and a book you can watch together on Netflix).
Buy It: Amazon
8. The Art of Mondo; $44
This is high on the list of gifts you'll end up keeping for yourself. This sublime book boasts 356 pages of gorgeous prints from everyone's favorite films. Cult, classics, blockbusters, and buried gems, the Austin-based Mondo is world-renowned for limited release posters from the best artists on the planet. One sheets typically sell for hundreds of dollars, so this book is the cheapest way to get them all. For your friend, of course. Right?
Buy It: Amazon
9. A Princess Bride Enamel Pin; $10
I do not think this pin means what you think it means. This playful piece features Vizzini's shouting face above a stately "Inconceivable!" banner. It's made of quality metal with vibrant enamel colors, and buying it should also send you down a rabbit hole looking for dozens of other pop culture pins.
Buy It: Amazon
10. Marvel's Greatest Comics; $23
Someone in your life is bound to want three pounds of Marvel comics. This definitive tome showcases 100 issues that changed the world and built a powerhouse pop culture company, from Marvel #1 in 1939 to Avengers #6 in 2018. The eye-popping artwork is accompanied by smart commentary from industry trailblazers and experts, which makes it as informative as it is entertaining. Just remember to say "Pow!" when you gift it.
Buy Them: Amazon
Sign Up Today: Get exclusive deals, product news, reviews, and more with the Mental Floss Smart Shopping newsletter!