Have a Great Palindrome Week!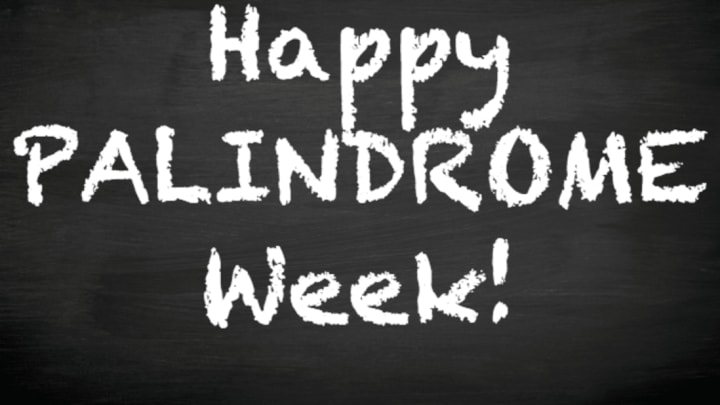 iStock / iStock
If you write dates the U.S. way, it's 5/10/15—a palindrome day! The numbers in the date read the same forwards and backwards. That's pretty exciting in its own way, but the rest of the week (and beyond) will also be palindrome days, making it a whole palindrome week and a half:
5/10/15
5/11/15
5/12/15
5/13/15
5/14/15
5/15/15
5/16/15
5/17/15
5/18/15
5/19/15
Celebrate by taking out your friends Anna and Otto, watching a film about a world-class palindromist, or dancing a back and forth cha-cha.