What Happened to the Original Batmobile?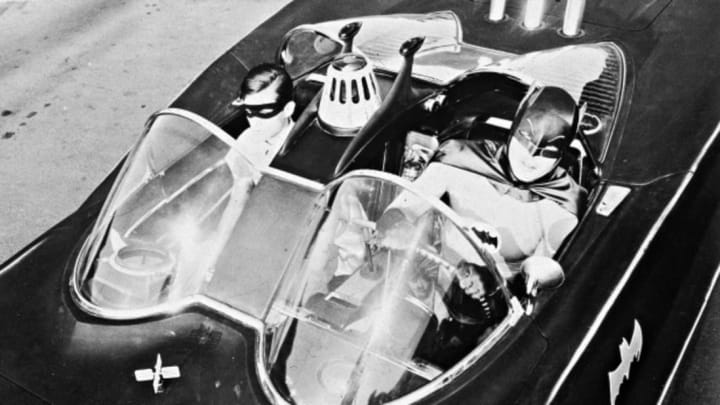 Getty / Getty
In 1966, George Barris purchased a 1955 experimental Lincoln Futura for $1. In 2013, he sold it for $4.6 million.
Of course, it wasn't any old car—it happened to be the original Batmobile. Barris, a custom car craftsman famous for his unique vehicles, spent $15,000 customizing the concept car for the Batman TV series, which aired from 1966 to 1968. It took just 15 days to transform the Futura into a car fit for a superhero—and all of those superhero special effects really worked. The oil that sprayed from the back to slip up bad guys? Real, built from a lawn sprinkler. Ejector seats? Real. (Though the actors were elevated with cables, not just shot into oblivion.) The smoke? Real. The flames shooting out the back? You guessed it—those were also real.
Here it is in action:
The iconic vehicle was purchased by a car collector who lives near Phoenix, and he may want to consider going into the superhero (or supervillain) business himself—with a name like Rick Champagne, it would be a crime not to. Champagne said he plans to showcase the car in his living room, not use it—but isn't that exactly what a good guy in disguise would say?