Competition Reviving the Art of Reciting Poetry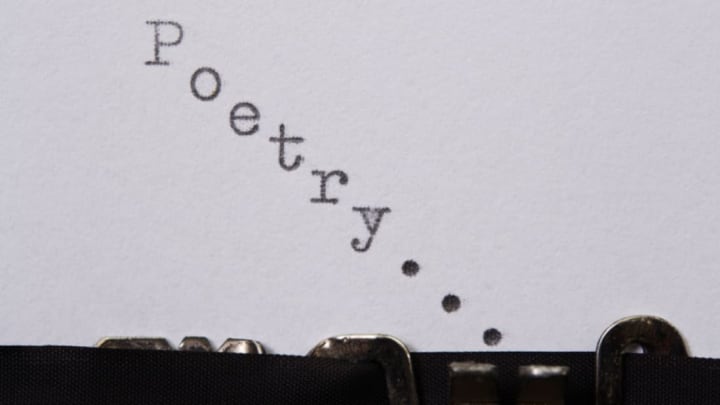 IStock / IStock
Until the 1950s, memorizing and reciting poetry was a part of every schoolchild's life—often a burdensome one. As Catherine Robson explains in her history of this educational practice, Heart Beats: Everyday Life and the Memorized Poem, our nostalgia for a golden age of poem memorization is a bit too rosy-colored. The common lament goes that it was a time when we really cared whether students learned to appreciate great works of literature and become skilled orators, but instead it often fostered a lifelong fear of public speaking (fertilized by public humiliation and the teacher's whip) and an association of poetry with drudgery.
Which is a shame, because as Robson puts it, "if we do not learn by heart, the heart does not feel the rhythms of poetry as echoes or variations of its own insistent beat."
For 10 years now, the national Poetry Out Loud competition has given students a chance to experience poetry in this personal, physical way. Students compete at the school level to represent their state, and state winners are flown to Washington, DC for a live performance at the National Finals. By all accounts, they love it. They get to pick the poem they will learn, and by memorizing and performing it they gain a deeper understanding of its meaning.
The finals took place a few weeks ago, and the winner was Maeva Ordaz of Senior West Anchorage High School in Anchorage, AK. This was her third time participating in the competition. Here is her winning performance of "Zacuanpapalotls" by Brenda Cárdenas.
Competitors are judged on the following criteria: physical presence, voice and articulation, dramatic appropriateness, level of complexity, evidence of understanding, overall performance, and accuracy. Congratulations to Ms. Ordaz for nailing all of them!
The second-place winner was Paris J. Stroud of Paulding County High School in Dallas, Ga. and in third place was Casey Ryan Goggin of Pinecrest High School in Pinhurst, N.C.
According to Ms. Ordaz, reciting connects her not just to poetry, but to history. "Even though I may be reciting a poem from Keats from several hundred years ago, I am still able to connect with that. It ties me into the rest of humanity and all the writers who've come before me."
Here she is, giving new life to that old Keats classic, "Ode on a Grecian Urn."
Poetry Out Loud is sponsored by National Endowment for the Arts and the Poetry Foundation. Find out about getting your school involved.