Can You Match the Iconic Room to the Famous TV Show It's From?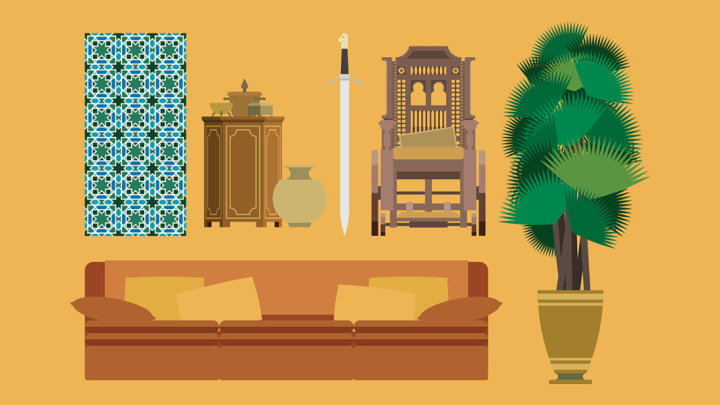 HouseholdQuotes.co.uk / HouseholdQuotes.co.uk
After enough binge-watching sessions, the settings of your favorite TV shows may be as familiar to you as the rooms of your own home. To see just how well you know television's most iconic interiors, check out the illustrations below.
HouseholdQuotes.co.uk put together this series of minimalist TV interiors in time for National Puzzle Day on January 29. Each picture features a stripped-down version of a room made famous by a popular television series. The characters are missing from each scene, but there should be enough clues to help fans guess which show the image comes from.
Some shows date back to the 1980s and 1990s, while others are modern hits that found an audience through streaming. If you've combed through every detail of an illustration and still can't place the show, scroll down to find the images with the answers at the bottom of the page.
After taking a whirlwind trip through these fictional locations, find out where your favorite TV shows were really filmed here.
Minimalist TV interior. /
Minimalist TV interior. /
Minimalist TV interior. /
Minimalist TV interior. /
Minimalist TV interior. /
Minimalist TV interior. /
Minimalist TV interior. /
Minimalist TV interior. /
ANSWERS
Minimalist TV interior. /
Minimalist TV interior. /
Minimalist TV interior. /
Minimalist TV interior. /
Minimalist TV interior. /
Minimalist TV interior. /
Minimalist TV interior. /
Minimalist TV interior. /