11 Products to Spruce Up Your Home Office for Under $40
Just because you're working remotely doesn't mean you have to spend a small fortune putting together an incredible (and functional) home office setup. In fact, there are dozens of home office essentials and fun accessories available online for under $40. Read on for a few of our favorites, which range from incredible noise-canceling earbuds (so long, Airpods) and cactus-shaped writing utensils to retro-inspired accessories like coasters and notepads. (Your wallet will thank you.)
1. Vintage Children's Cover Coasters; $10 each
These handmade stone and cork coasters—designed to look like the covers of some of your favorite children's books—are sure to spark creativity, inspiration, and, of course, a heavy dose of nostalgia underneath your morning coffee. Snag them one by one (they make for great collectibles), or order them in packs of four, six, or eight.
Buy it: Etsy
2. Schrute Farms Zipper Pouch; $13

This Office-inspired pouch is roomy enough to hold all of your writing utensils so you won't lose your favorite pen while scrambling during a Zoom meeting. And when you're away from the desk, you can use it to store your phone and other pocket-sized essentials.
Buy it: Redbubble
3. Ruth Bader Ginsburg Little Thinker Doll; $19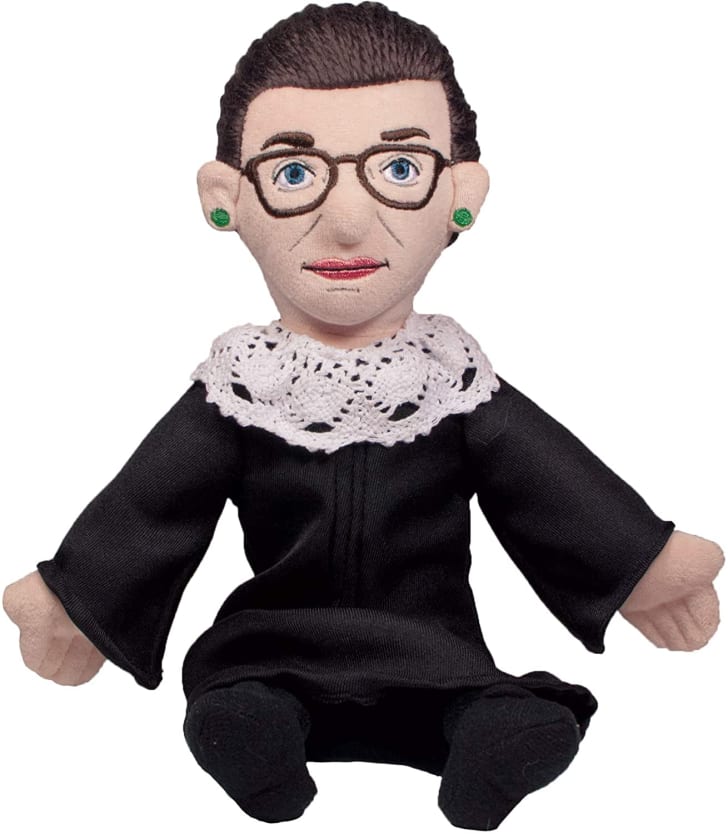 Every desk needs a few knickknacks that keep you inspired during the inevitable 9-to-5 slog, and this 11-inch plush doll of the trailblazing Supreme Court Justice is a great reminder of RGB's wisdom and legacy of integrity.
Buy it: Amazon
4. Gesma Computer Webcam and Microphone; $35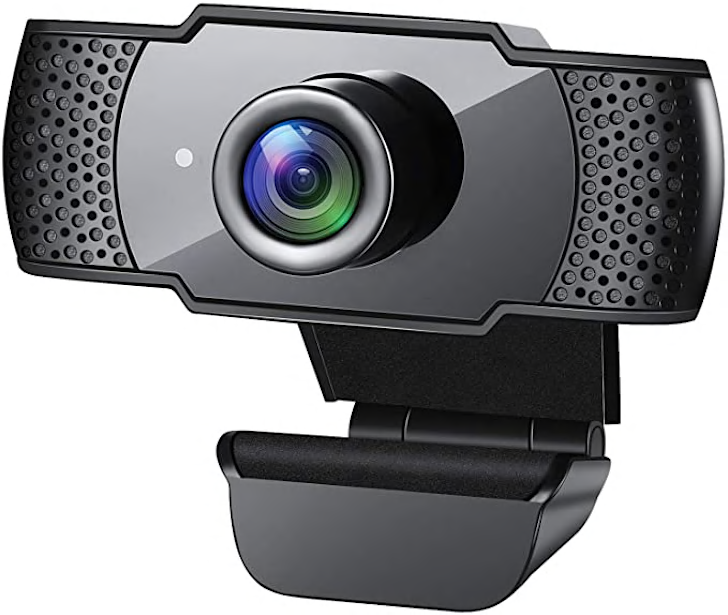 Video conferencing has quickly become the new normal—which means a reliable webcam and microphone are both crucial to ensuring your success and productivity in the virtual workforce. Fortunately, this two-in-one device from Gesma sports both so you can be seen and heard clearly during every meeting (even the ones that could have just been emails).
Buy it: Amazon
5. LapGear Home Office Lap Desk; $26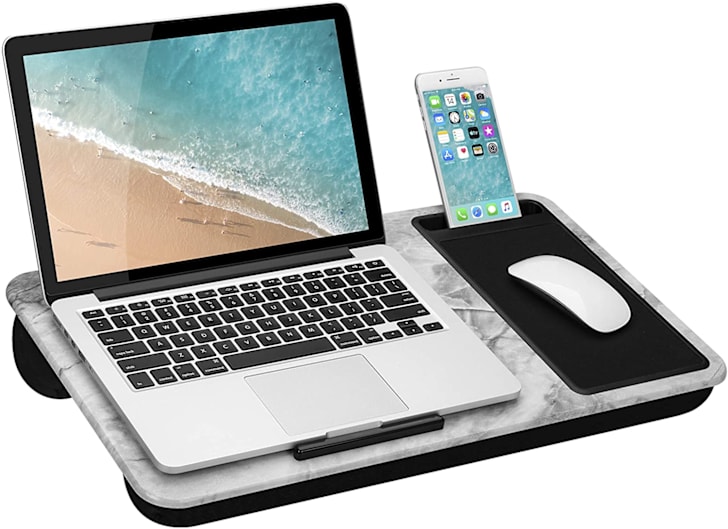 This LapGear lap desk, which holds computers up to 15.6 inches, makes it easy to stay productive without having to slip off your sheets or blankets. It even includes a phone slot and mouse pad. Plus, the cushioned bottom conforms to your lap for added comfort. Choose from six colors, ranging from pale pink to basic black.
Buy it: Amazon
6. Hercules Tuff Charging Station; $40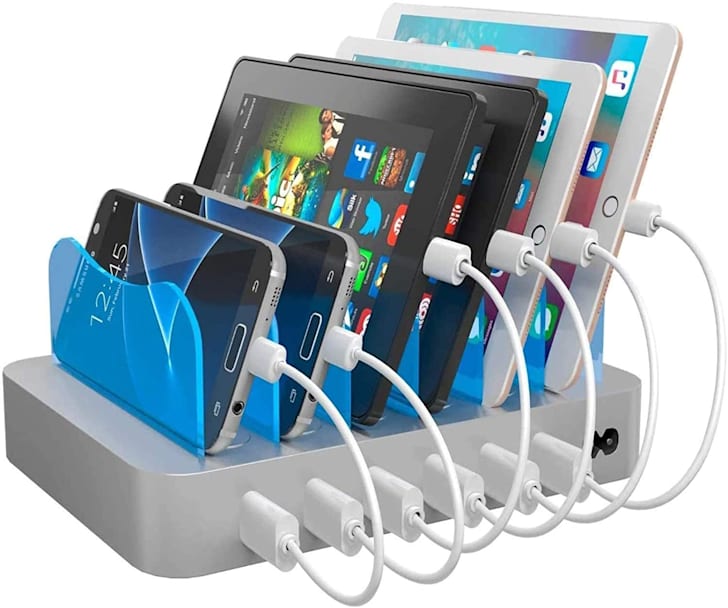 Keep your tech organized and fully charged with this six-port charging station from Hercules Tuff. According to the manufacturer, it's engineered to charge your gadgets up to 80 percent faster than other devices and can fit nearly every Samsung and Apple phone, along with Kindles, Fire tablets, and the Nintendo Switch.
Buy it: Amazon
7. Aukey True Wireless Earbuds; $31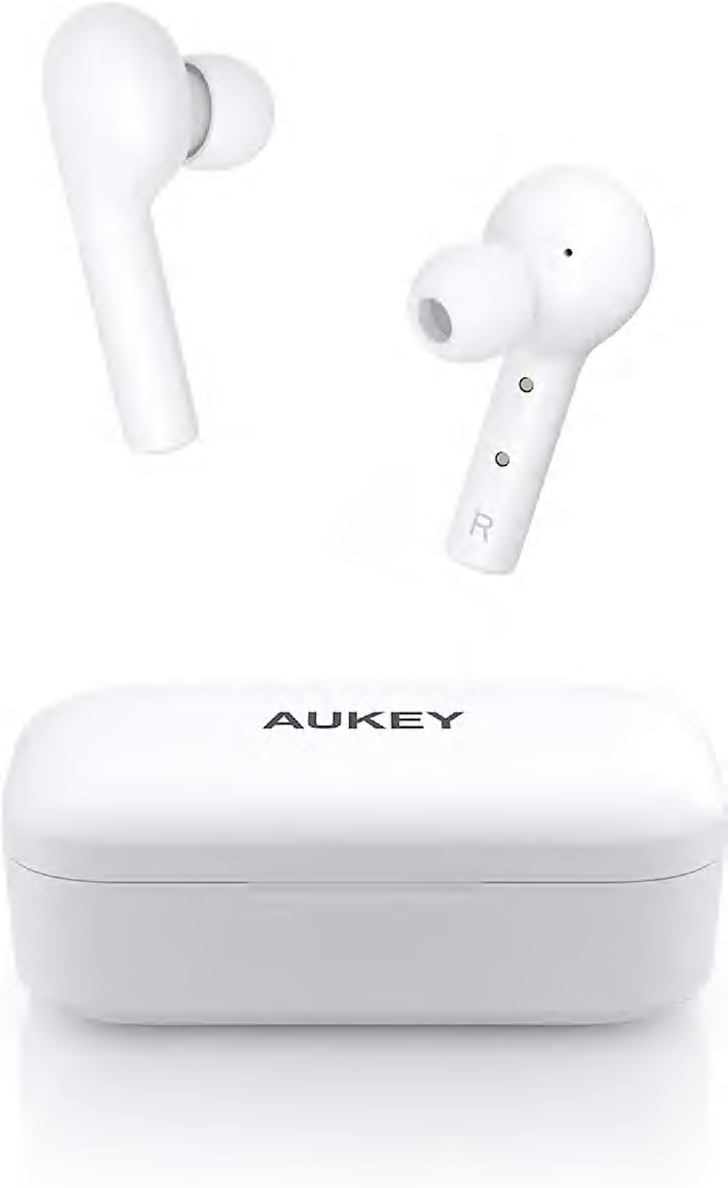 Forget shelling out hundreds of dollars on AirPods: These wireless, Bluetooth-compatible, noise-canceling earbuds are a budget-friendly way to catch up on a few podcasts while doing busy work. The included case effortlessly charges the headphones when not in use, and each earbud is equipped with multifunction touch playback for hands-free listening.
Buy it: Amazon
8. Star Wars Mandalorian Journal; $10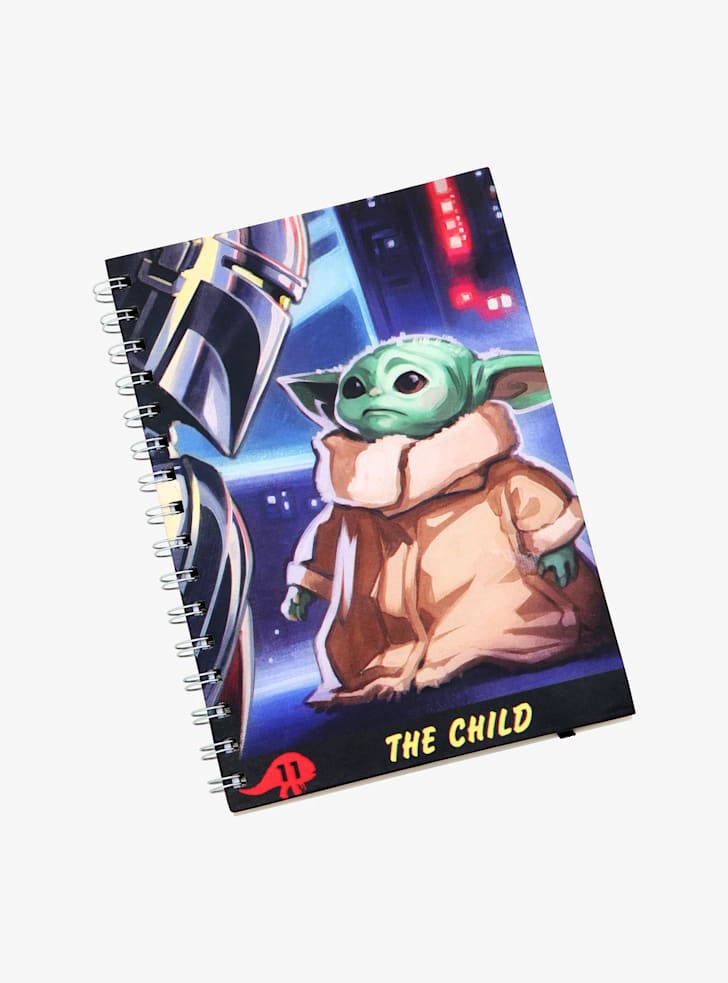 If you still use paper and pen to write out your to-do list, you can stay organized—and record your thoughts, notes, and feedback—using this handy Mandalorian journal, featuring an adorable Grogu (a.k.a. Baby Yoda) on the cover. It's just as fun to display as it is to write in.
Buy it: Hot Topic
9. Cactus-Shaped Ballpoint Pens; $15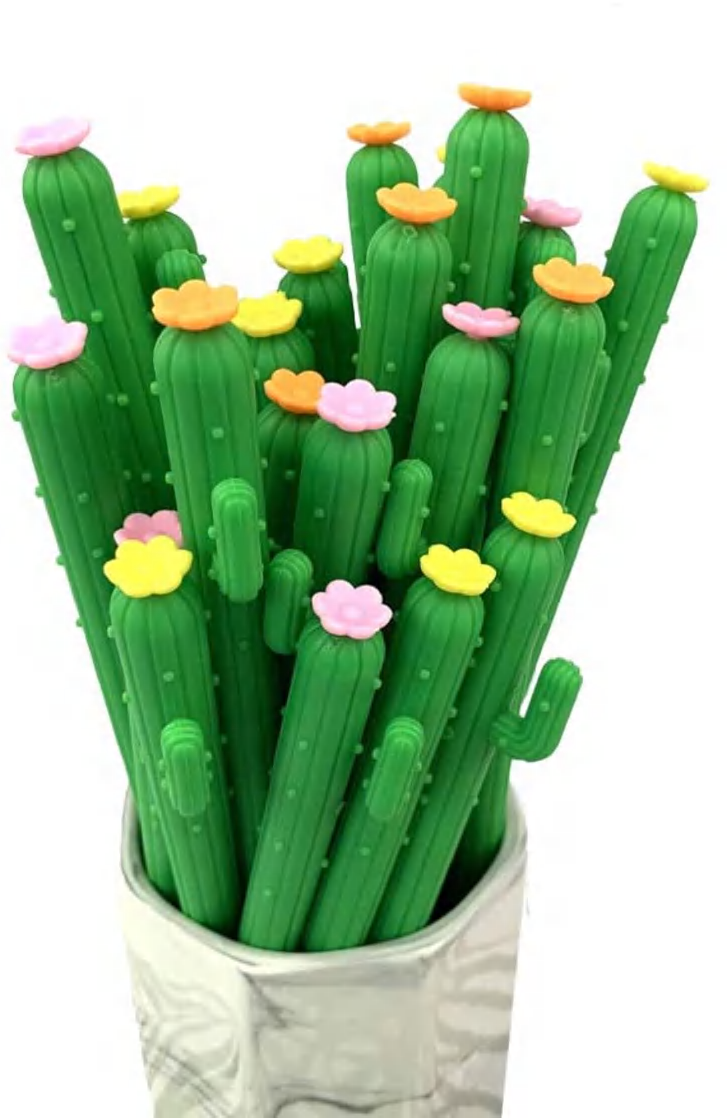 Forget boring ballpoint pens. These cute-as-can-be cactus-shaped gel ink pens write smoothly and effortlessly. Plus, they're much easier to care for than actual cacti, especially if you lack a green thumb. They also double as desk decor.
Buy it: Amazon
10. InnoGear Essential Oil Diffuser; $16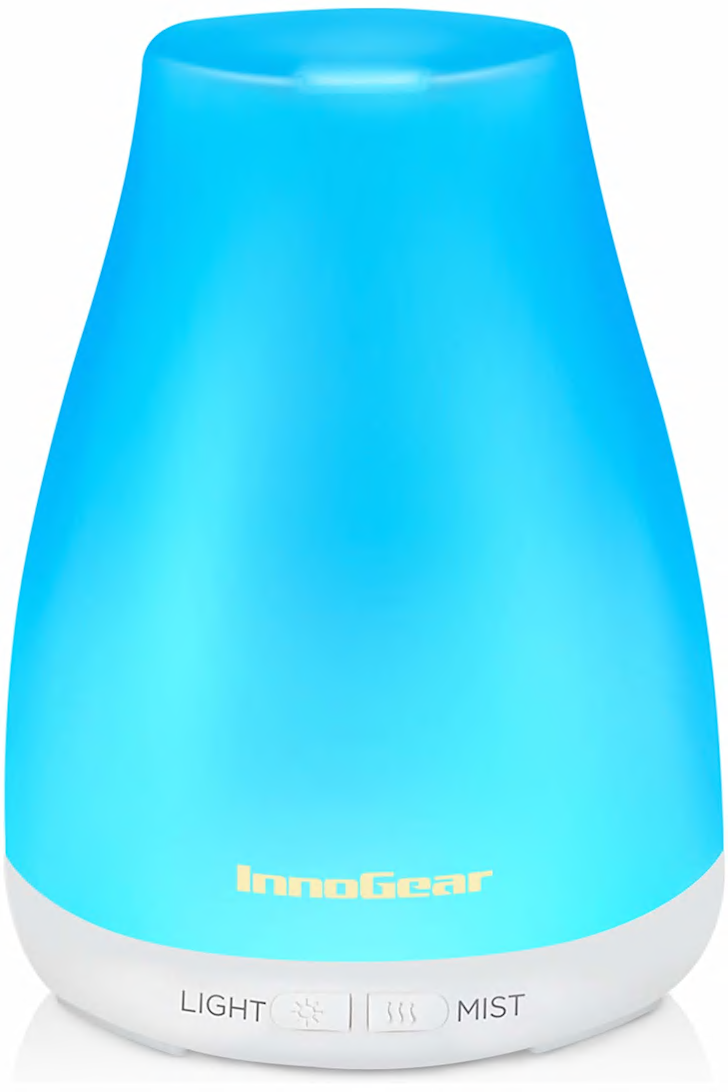 This handy gadget is one part essential oil diffuser, one part humidifier. It offers two misting modes for up to four hours of continuous mist or up to eight hours of intermittent misting. It's also equipped with eight light colors depending on your mood. Lastly, the built-in auto-shutoff feature is vital when it comes to preventing overheating.
Buy it: Amazon
11. Floppy Disk Notebooks; $20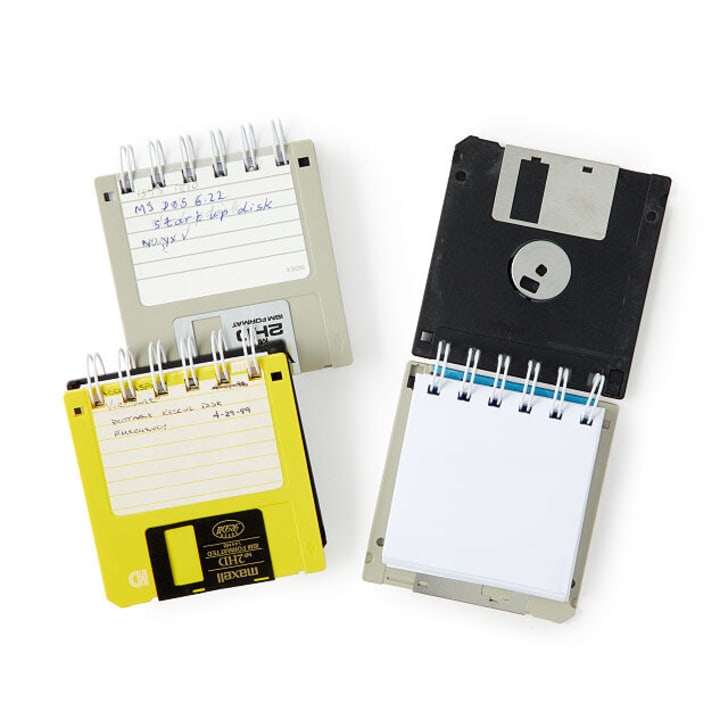 Each of these notebooks (sold in packs of three) is spiral-bound and features 100 blank pages sandwiched between two upcycled, 3.5-inch floppy disks. The handcrafted pads are great for jotting down notes, reminders, and keeping track of projects.
Buy it: Uncommon Goods
Related: Best Zoom Products for Video Meetings
Sign Up Today: Get exclusive deals, product news, reviews, and more with the Mental Floss Smart Shopping newsletter!