5 Products to Help You Adjust to Daylight Saving Time and Get a Better Night's Sleep
Daylight Saving Time is probably going to wreak some havoc on your body's internal clock. To combat the springing ahead we do every March, we've gathered a list of items to help you get a good night's sleep and smoothly transition into the new daylight schedule.
1. Calm X Gravity: Weighted Sleep Mask; $40
Gravity blankets have become immensely popular over the past couple of years, and now the company behind them has teamed up with the sleep/meditation app Calm to create an eye mask that will help you glide into a dream. The eye mask, made of imitation cashmere, weighs around a pound to give your eyes a comfortable amount of pressure while lulling you to sleep. Each order also comes with a 60-day subscription to Calm to help you hit peak relaxation.
Buy it: Gravity Blankets
2. Blissy Pillowcase Set; $120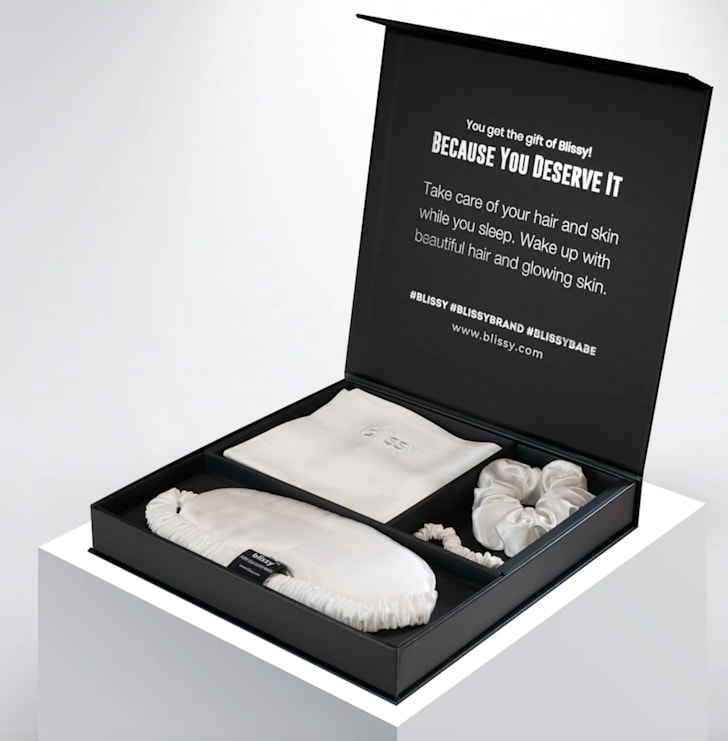 Silk pillowcases are gaining popularity due to their benefits for skin, hair, and wellbeing. According to Healthline, cotton pillowcases hold onto bacteria they come into contact with, but since silk is far less absorbent, it won't collect all of that funk and unpleasantness. In an interview with Good Housekeeping, Dr. Neal Schultz, a New York City dermatologist, said silk pillowcases will even help keep your skin and hair stay hydrated since they won't absorb as much of the body's natural, and necessary, moisture. This set includes Blissy's 100-percent pure mulberry silk pillowcase, an eye mask, and two types of scrunchies to keep your skin and hair in check as you slide into Daylight Saving Time.
Buy it: Blissy
3. Letsfit White Noise Machine; $23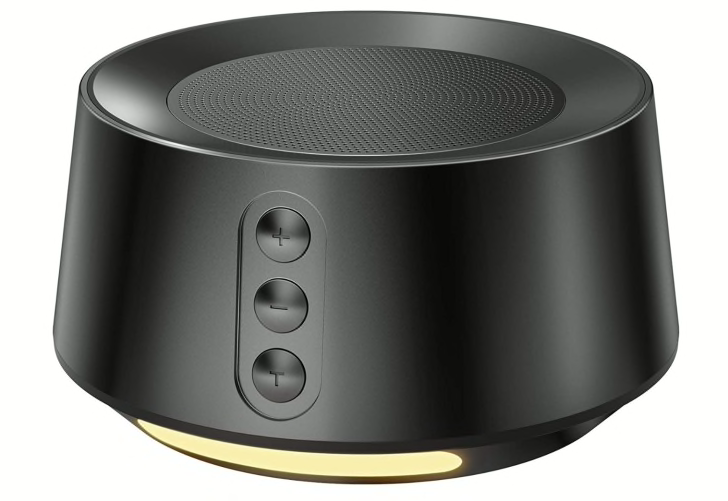 This white noise sleep machine has more than 28,800 reviews on Amazon, averaging out to a 4.7 rating, and it also holds the number one spot on Amazon's list of best-selling sound machines. This machine sets itself apart from the rest because it comes with 14 different soothing sounds to choose from, including three lullabies for infants. You can set the machine for five different time intervals, and it will even remember where it left off last time you shut it off if you want it to restart at a specific point.
Buy it: Amazon
4. Philips SmartSleep Wake-up Light; $100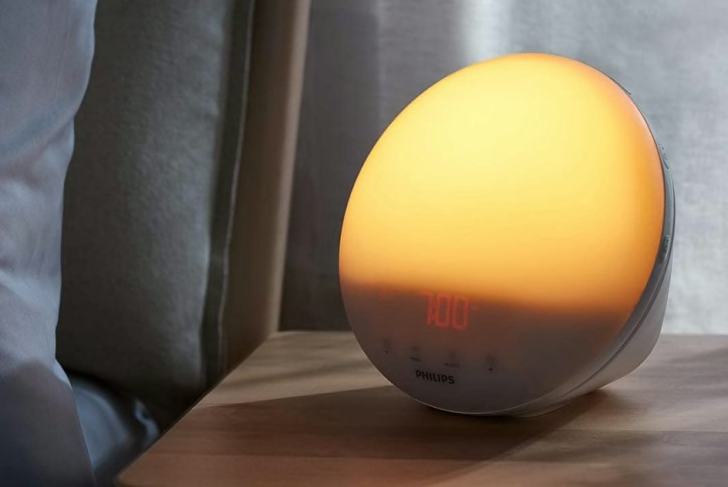 During Daylight Saving Time, our body's clocks are thrown off because everything has shifted by an hour. This clock simulates both sunrise and sunset, so you can wind down naturally with the setting sun when you go to bed. The Philips SmartSleep comes with five natural sounds that will lull you to sleep, and if you need an extra few minutes every morning, you can just give it a tap for the snooze.
Buy it: Amazon
5. Wireless Essential Oil Aromatherapy 400ml Ultrasonic Diffuser & Humidifier; $26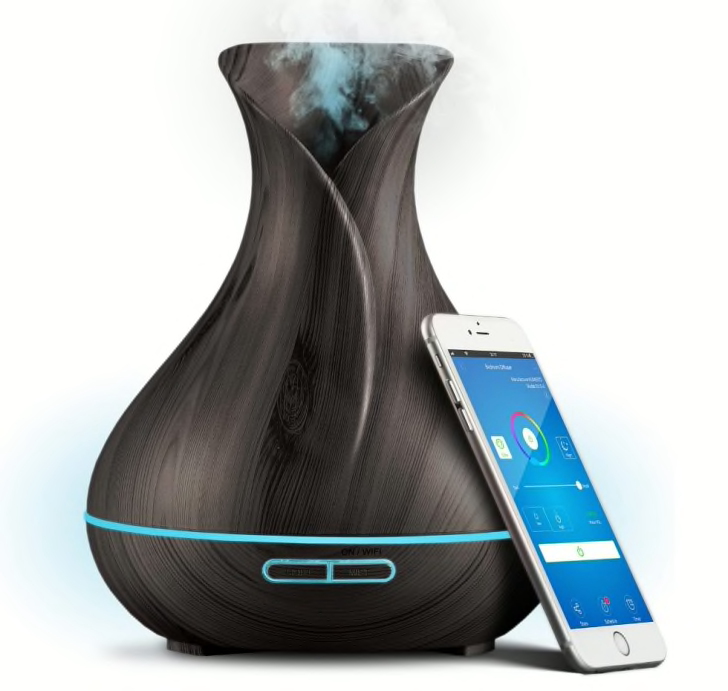 When creating an atmosphere to improve sleep, smell and humidity are important factors. This diffuser releases essential oils to create a relaxing environment, and since it's combined with a humidifier, it can also help alleviate symptoms of allergies or a cold. You can create a custom schedule so your diffuser will come on every day at the same time. And since it's a smart diffuser, it works with Alexa and Google Home to make it easier to nod off to sleep and reach REM sleep.
Buy it: Amazon
Sign Up Today: Get exclusive deals, product news, reviews, and more with the Mental Floss Smart Shopping newsletter!