Why We Can't Remember Colors Accurately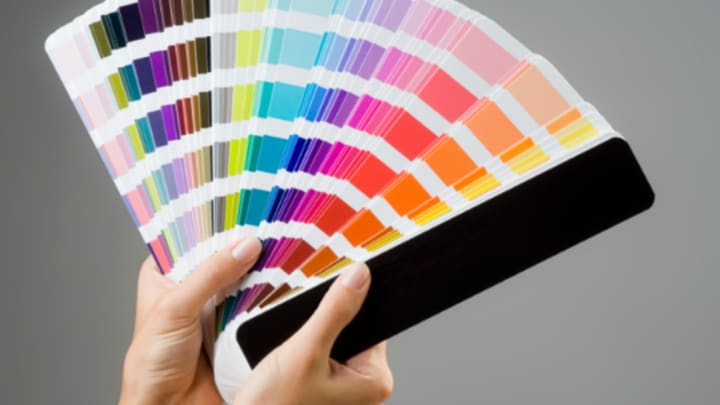 iStock / iStock
Our eyes can distinguish between millions of colors. The trouble is, we're not very good at recalling them. So while you might be an ace at picking out the odd-colored square in Kuku Kube, you probably can't choose the right paint swatch at the hardware store to match your walls. 
As a team of psychologists explains in a new study in the Journal of Experimental Psychology: General, that's because our memories simplify colors we see into their overall hue. The study required participants to study a 180-hue color wheel and find a specific color on the wheel when it popped up again on a computer screen. 
Image Credit: Royce Faddis/JHU
Colors drawn from memory are biased toward general categories of color rather than specific shades, the researchers found. While in the moment, we can distinguish between navy, cobalt, and turquoise. But when the hue is filed away into memory, it becomes merely "blue." The researchers found that people were better at remembering colors if they fit more neatly into the standard definition of a "blue" or a "green" or whatever the base color was—if they appeared to be the "best" representation of that color.
"We have very precise perception of color in the brain, but when we have to pick that color out in the world," study author Jonathan Flombaum of John Hopkins University explained in a statement, "there's a voice that says, 'It's blue,' and that affects what we end up thinking we saw."
[h/t: Eurekalert]