Buy a Handmade GIF Machine Celebrating the Dawn of Film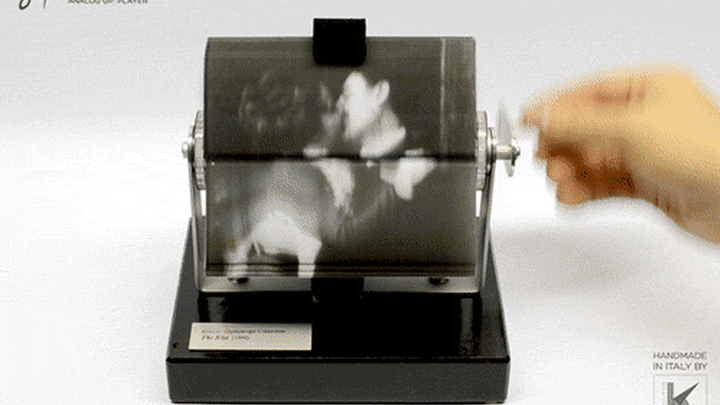 Giphoscope /
What better way to celebrate your appreciation for both historic images and 21st century Internet mores than with a finely crafted, luxury aluminum-and-wood GIF machine? The not-for-profit online journal Public Domain Review has teamed up with Officina K, an Italian company that makes hand-crank animations called Giphoscopes, to make a handful of great scenes from the dawn of film available as handmade analog GIF players. 
A Giphoscope of German bodybuilder Eugen Sandow. Image Credit: Public Domain Review
These modified flipbooks are drawn from images created for films in the late 19th and early 20th century, including famous early works like A Trip Down Market Street and The Great Train Robbery. Some of the one-of-a-kind pieces have already been snagged, including, sadly, the awesome 1887 blacksmith man-butts drawn from Eadward Maybridge's Animal Locomotion: an Electro-photographic Investigation of Consecutive Phases of Animal Movements. Alas. You can still get yourself a GIF from a 1900 Edison-made film of a couple kissing. 
These whimsical treasures don't come cheap, of course. Each one is roughly $280 (€249). More information here. 
[h/t: Public Domain Review]