The Canvas App Can Turn Your Awful Sketches Into Photorealistic Works of Art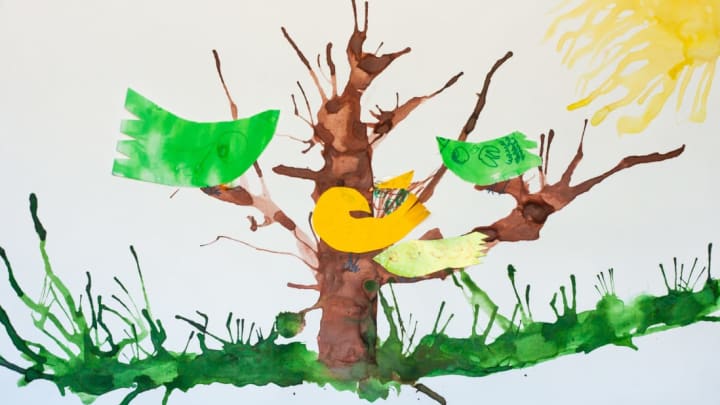 Canvas can help whoever drew this. / venecia2/iStock via Getty Images
Enjoying drawing and being a good artist are two different things. While you should engage in whatever makes you happy, there may be times when you wonder how your bug-eyed doodle would look if you had any actual talent.
Now you can. The Canvas app from NVIDIA is able to take your crude nature landscapes that would horrify Bob Ross and turn them into photorealistic images worthy of framing.
You can see how Canvas works below.
All you have to do is use your device to render clouds, grass, snow, trees, and more. No matter how basic the blob, Canvas can translate it into a nature scene. Does your mountain look like a traffic cone? Not a problem. The software's AI will help you out. It recognizes what you're trying to do based on the color used.
NVIDIA believes the app may help artists pre-visualize concepts before committing to a finished work.
You can find a Beta version of Canvas for Windows 10 on the NVIDIA website. You'll need an NVIDIA graphics card to run it.
[h/t Nerdist]