Advent Calendars Are Ridiculously Popular This Year—Here Are 10 of the Best To Give as Gifts
This year, Advent calendars are more popular than ever and have been selling out all over the place, but you can still find some great ones inspired by pop-culture franchises like Star Wars, Harry Potter, Doctor Who, and others. Below are 10 of the best Advent calendars that could make great gifts come December.
1. Harry Potter: Holiday Magic: The Official Advent Calendar; $20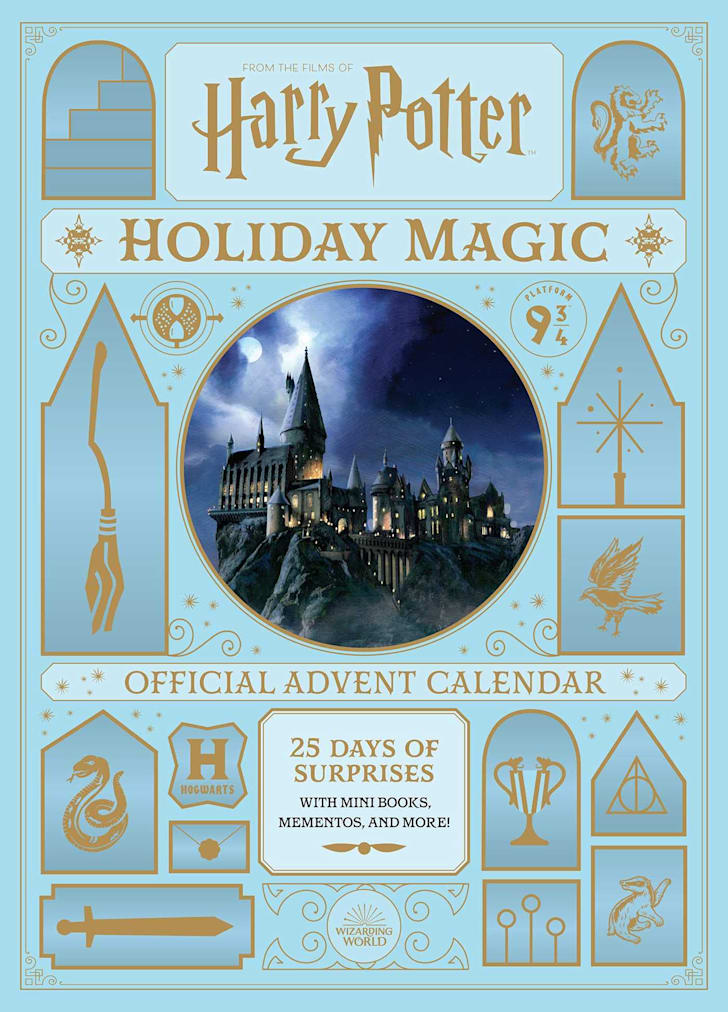 This Advent calendar has over 25 gifts including recipe cards, coloring pages, and buttons, which are sure to make any Potterhead happy during the holidays (especially if they opt to rewatch all eight movies).
Buy it: Amazon
2. Friends: The Official Advent Calendar; $25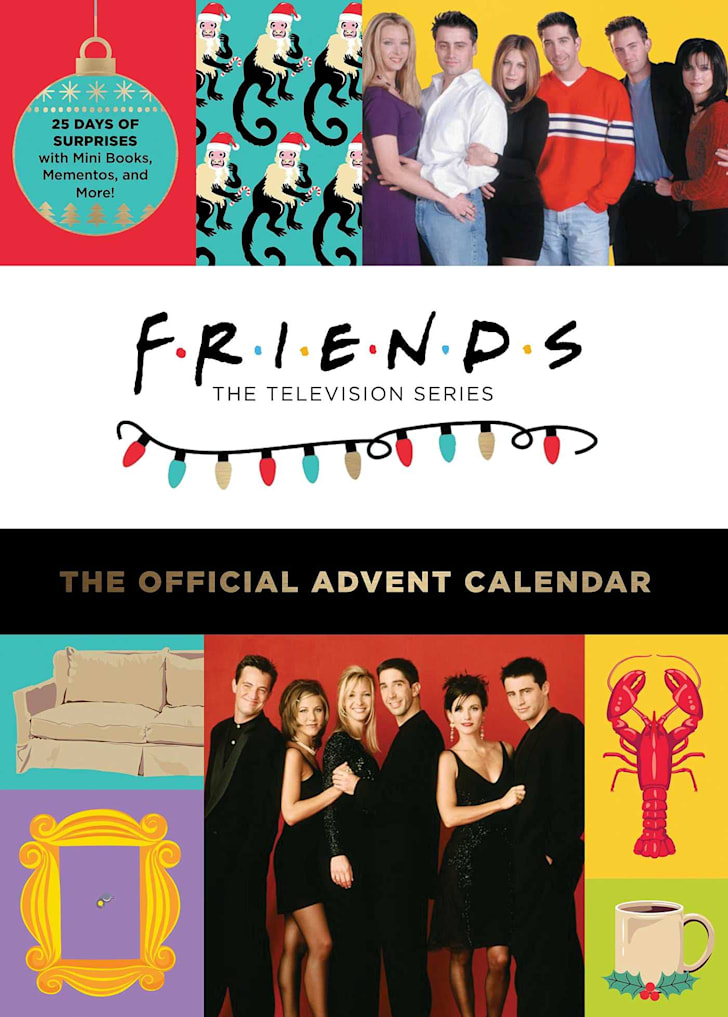 This Advent calendar will be there for your giftee all through the holiday season. Inspired by the classic '90s sitcom Friends, it offers 25 days of nostalgic keepsakes that'll help them feel closer to the Central Perk crew (and you) this year.
Buy it: Amazon
3. Star Trek Borg Cube Advent Calendar; $150
Any Trekkie will recognize a Borg cube spacecraft when they see one, though this one contains fun collectibles like luggage tags, pin badges, and tea towels instead of a formidable opponent to battle.
Buy it: Eaglemoss Hero Collector
4. LEGO Star Wars Advent Calendar; $40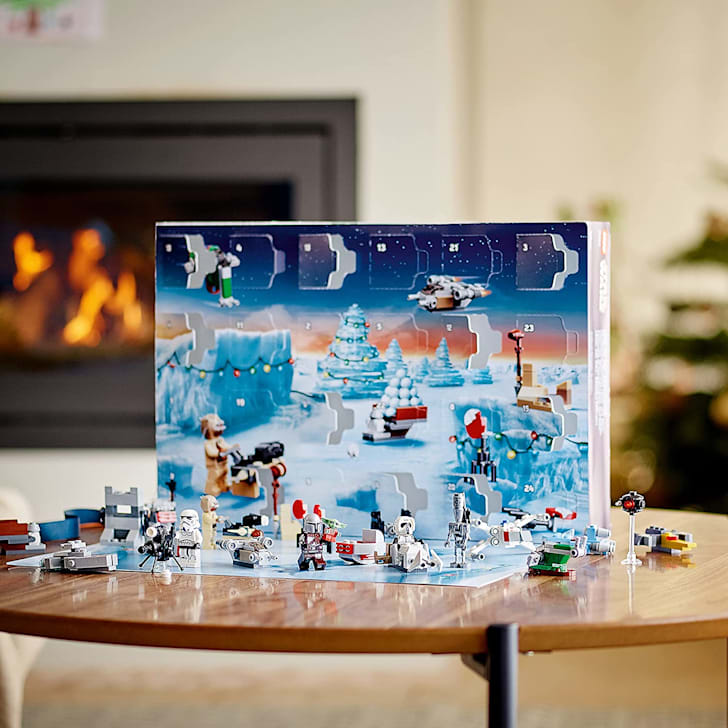 LEGO and Star Wars have such a long legacy together, so it's only natural that the iconic toy brand would create an Advent calendar filled with mini-figures, vehicles, and weapons based on The Mandalorian. Your giftee won't have to head to a galaxy far, far away to enjoy the holidays with this gift around.
Buy it: Amazon
5. Funko Pop! Advent Calendar: Pokémon; $60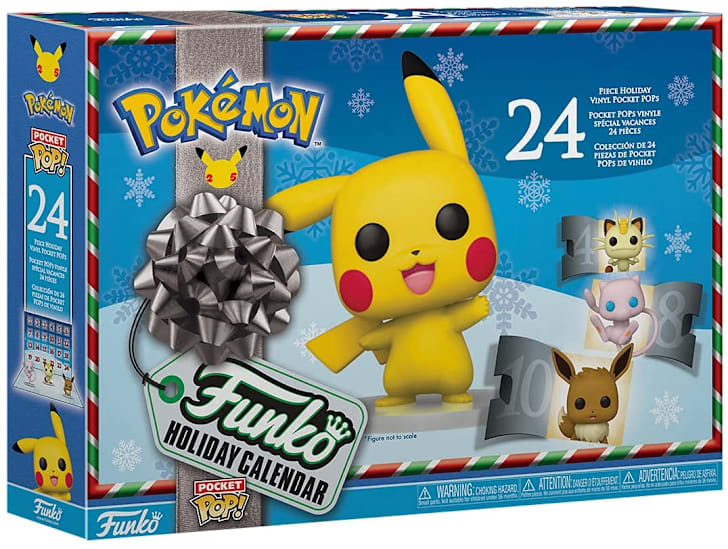 Catch up to 24 different Pokémon Pocket Pops! throughout the festive season including Charmander, Squirtle, Pikachu, and Bulbasaur, all of whom also come in special silver editions.
Buy it: Amazon
6. The Beatles Advent Calendar; $140
Gift-shopping for someone who absolutely loves the Beatles? It doesn't matter whether they prefer Paul to John or George (or appreciate "Octopus's Garden" because it's Ringo's big song), because this Advent calendar has a little something for everyone. It's filled with memorabilia like a yellow submarine tea infuser and a Fab Four Christmas card that any Beatles fan is sure to appreciate.
Buy it: Eaglemoss Hero Collector
7. PLAYMOBIL Back to The Future Advent Calendar; $35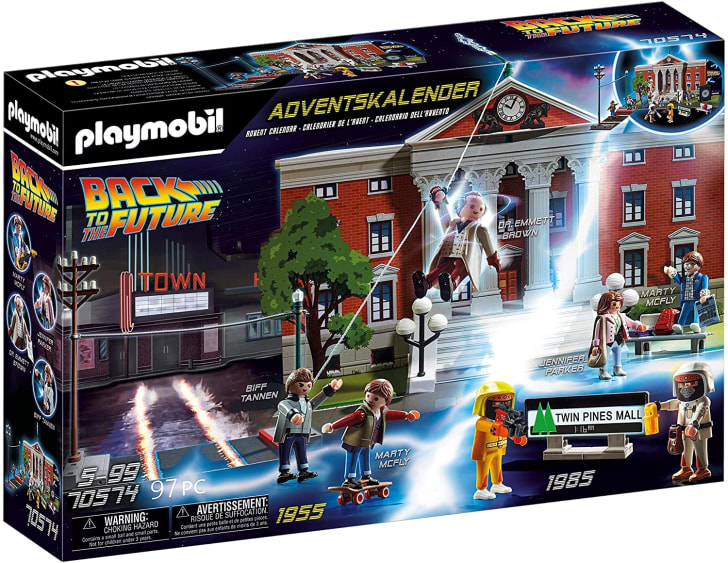 Your giftee can recreate scenes from Back to the Future with this PLAYMOBIL Advent calendar, which includes new figures of characters like Doc Brown and Marty McFly. It also comes with accessories like skateboards and guitars and set pieces like the Twin Pines Mall sign.
Buy it: Amazon
8. LEGO Marvel The Avengers Advent Calendar; $40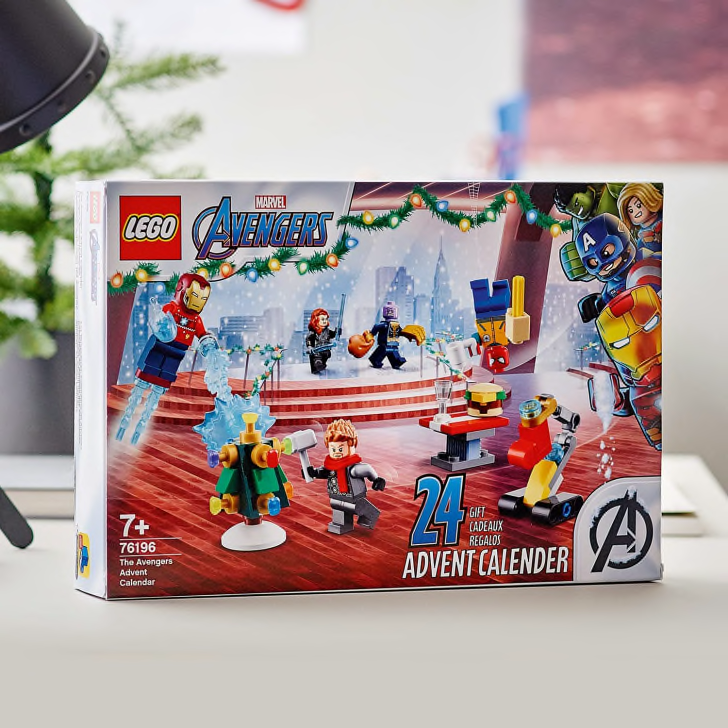 Stop Thanos from snapping away half the universe with this Marvel's Avengers LEGO Advent calendar, featuring the Infinity gauntlet, Stark Tower, and mini-figures of characters like Captain Marvel, Thor, and Spider-Man, all in festive attire.
Buy it: Amazon
9. Doctor Who TARDIS Hero Collector Advent Calendar; $140
This Advent calendar is like the TARDIS: It may look small and compact from the outside, but it's much bigger on the inside. It offers 24 compartments, each containing novel Doctor Who collectibles like a Dalek bottle opener, episodic art coasters, and a Weeping Angel bottle stopper.
Buy it: Entertainment Earth
10. Mickey Mouse and Friends Puzzle Advent Calendar; $40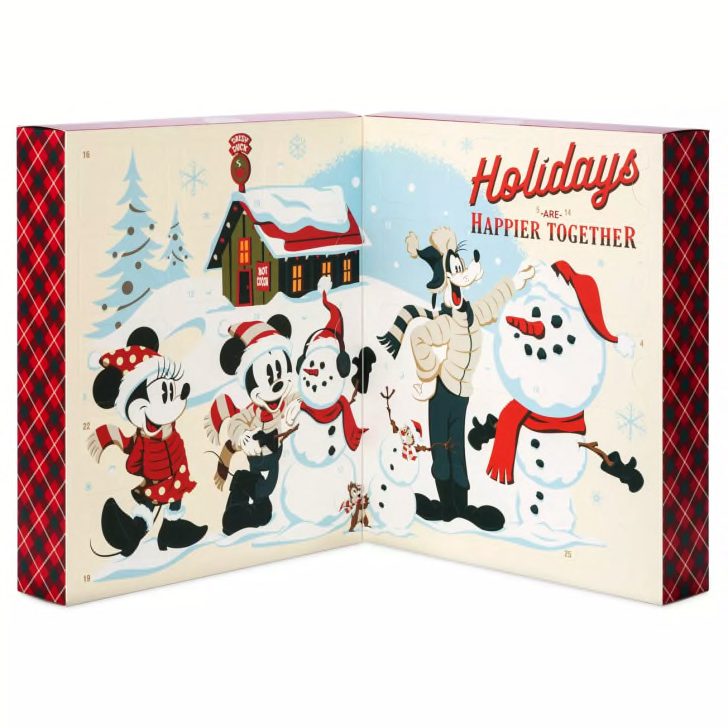 This Disney Advent calendar contains a new holiday-themed puzzle to open and build every day leading up to Christmas. The entire calendar includes 1000 pieces across 25 designs, so each day will bring your giftee a new 40-piece puzzle to build.
Buy it: ShopDisney
Sign Up Today: Get exclusive deals, product news, reviews, and more with the Mental Floss Smart Shopping newsletter!