Legally Blind Artist Carves Stunning Lamps Out of Logs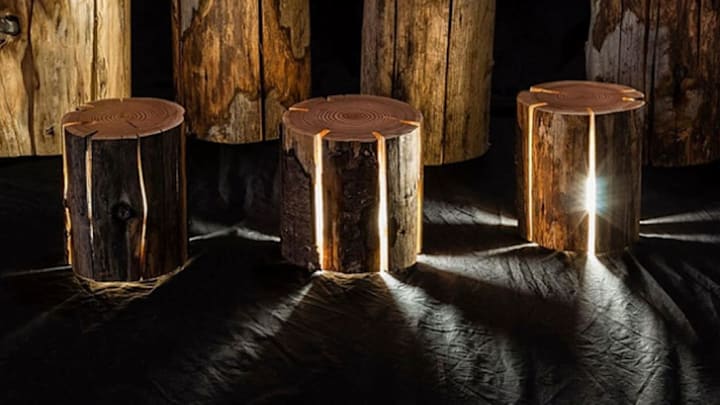 Bored Panda / Bored Panda
Tasmanian nature lover and furniture designer Duncan Meerding has a totally unique (and totally gorgeous) aesthetic—he creates illuminated works of art from logs. But the budding artist is more than just a log up-cycler. Meerding is legally blind, retaining only 5 percent of his vision in his peripheries.
He designs these lamps by feeling the grain of the wood and listening to the sound of his chisels against the material, with the assistance of a talking tape measure he calls his "old mate."
According to Meerding, "Being legally blind, this vision of light emanating from the peripheries and the highly tactile nature of my work reflect the alternative sensory world within which I design."
But his artwork is more than just a way to express himself. Meerding hopes his creations serve to "remind us of our intrinsic connection with nature and the effect that we have upon it," he writes on his site. 
[h/t: BoredPanda.com]