What Does the Internet Smell Like? Sweat and Uncomfortable Office Chairs, According to This New Cologne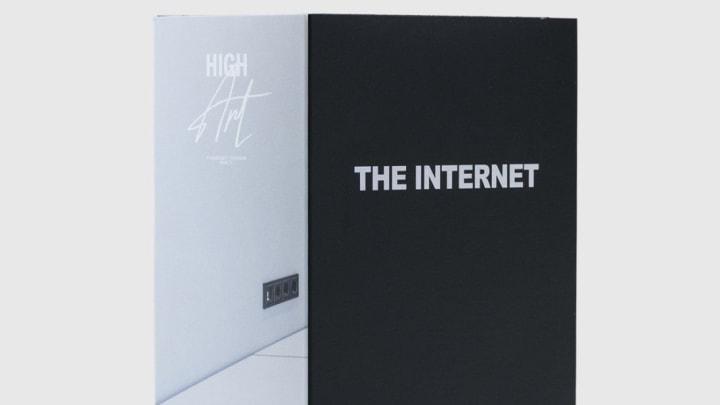 Highsnobriety / Highsnobriety
This article contains affiliate links to products selected by our editors. Mental Floss may receive a commission for purchases made through these links.
You can find practically every sight and sound imaginable online, but computer scientists still haven't come up with a search engine for smells. Despite the lack of olfactory stimulation to be found on the web, Highsnobriety is selling a cologne that captures what the internet smells like—or rather, what people smell like when they browse it.
As indy100 reports, Scent of the Internet is a collaboration between the online media brand Highsnobriety, the perfume makers at Society of Scent, and the Berlin-based art collective New Models. According to the product description, the fragrance evokes, "an extractive web of raw minerals and sweat, spiking dopamine and desperate self-monetization from the vantage of a polyurethane chair." Apparently it also smells like "the earth," covering the world part of World Wide Web.
Highsnobriety
The makers of the cologne were aware of the challenges facing them when they set out to bottle the internet. They had to get creative when assigning scents to digital life, and the fragrance they came up with is meant to fill the sensory void left by hours of odor-free scrolling.
Unlike most perfumes, this one isn't necessarily meant for going out. You can spritz it on ahead of a long day of answering emails to help your senses transition to online work. But, of course, nothing's stopping you from using it before a big date if you find the aroma of cheap desk chairs appealing.
Scent of the Internet is available through the HIGHArt Museum for $150 for one 15-milliliter bottle. To learn more about how fragrances are made, check out these industry secrets of perfumers.
[h/t indy100]