7 Stunning Images from the Perseid Meteor Shower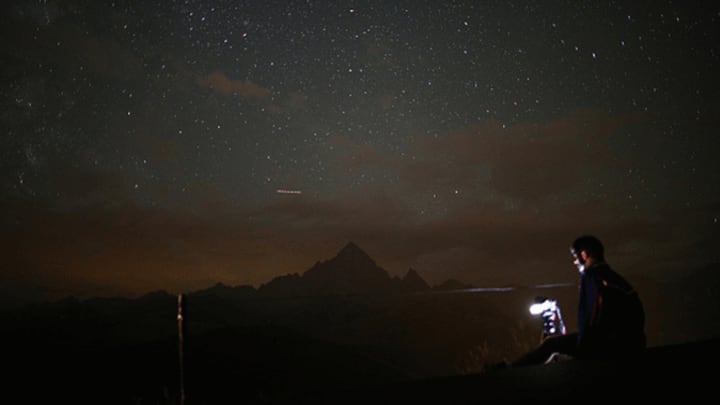 Getty Images / Getty Images
If you were wise enough to take our advice from earlier in the week, last night you got out to watch this year's Perseid meteor shower. It comes around every summer, and Wednesday offered up the most breathtaking views of the event across the Northern Hemisphere. The meteors are actually bits of cosmic debris in the tail of the Swift-Tuttle comet. When they enter the Earth's atmosphere, they burn up, creating brilliant streaks across the night sky.
In the case that you weren't able to escape from light pollution (or motivate yourself to wake up at four a.m.), we've rounded up 13 stunning photos captured by last night's stargazers. Check out what you missed. If you captured some stellar images yourself, tweet them to @mental_floss, tag us on Instagram, or leave a photo comment on the Facebook post of this story.  
1. Silicon Valley // 10:01 p.m.
Wilson Lam, Flickr // CC BY-NC-ND 2.0
Photographer Wilson Lam: "Who says you have to leave the Bay Area to see the meteors?"
2. "Skyline" // 1:45 a.m.
Jono Kane, Flickr // CC BY-NC-ND 2.0
Photographer Jono Kane: "One of my life-long favorite spots made for a great vantage point for viewing the incredible meteor shower tonight. Good times road trip with friends."
3. Twmbarlwm, Wales // 12:33 a.m.
Alan Newman, Flickr // CC BY-NC 2.0
4. Crissolo, Italy 
A photographer prepares to take pictures of the annual Perseid meteor shower in the village of Crissolo, near Cuneo, in the Monviso Alps region of northern Italy.
5. Van, Turkey 
6. Spring Mountains National Recreation Area, Nevada
A Perseid meteor streaks across the sky above desert pine trees on August 13, 2015. 
7. Spruce Knob, West Virginia // 10:51 p.m.
NASA HQ PHOTO, Flickr // CC BY-NC 2.0
In this 20-second exposure, a meteor streaks across the sky.