Find the Best Wine to Pair With Your Favorite Halloween Candy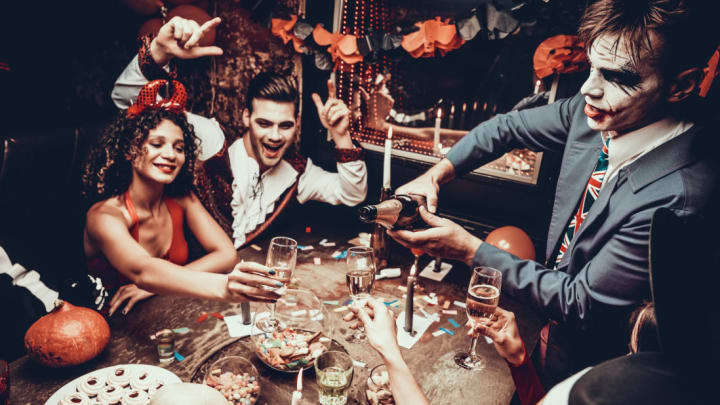 iStock/vadimguzhva / iStock/vadimguzhva
When you're a kid, Halloween is all about the candy. Unfortunately, the more sophisticated palate that often comes with adulthood can dampen the former thrill of a holiday that's largely about cheap scares and even cheaper candy.
Thankfully, the folks at Vivino, a popular wine app, have found a way to help elevate the Halloween candy game (and with it, your joy). Their "Halloween Candy and Wine Matchmaker" pairs popular candies, from Skittles to Swedish Fish, with wine selections, to make sure your many treats complement one another.
As Vivino founder Heini Zachariassen told The Huffington Post, "Our candy and wine matchmaker is a fun way for our users to learn and talk about wine in a way that feels relatable and fun. Besides, Halloween is scary enough, we don't think picking a wine needs to be."
The best news of all? Many of the wines and candies have multiple pairing options—which means you can try out different flavor combos faster than you can say "trick or treat."