You Can Buy Michelangelo's Tuscan Farmhouse for $7.5 Million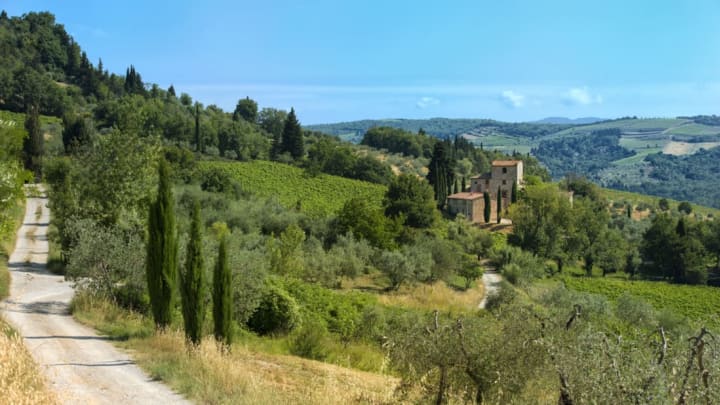 Handsome Properties, (U.S. Brokerage November 2015) / Handsome Properties, (U.S. Brokerage November 2015)
Love Italian Renaissance art and have a cool $7.5 million burning a hole in your pocket? The Tuscan villa of legendary sculptor, architect, and Sistine Chapel painter Michelangelo is currently on the market, TopTenRealEstateDeals.com reports.
Michelangelo was in his early seventies when he purchased the property and its surrounding lands in 1549. After his death, the property was passed down through the artist's family for more than 300 years; its last owner reportedly preserved and modernized the home before putting it on the market.
Other than an impressive legacy, the residence comprises three multi-story buildings and boasts 10 bedrooms, a lemon orchard, Chianti vineyards, and an olive grove and olive oil mill.
The entire six-acre compound—along with a copy of the home's original deed, which refers to Michelangelo as a "dear sculptor and Florentine citizen"—can be yours for $7.5 million. While that might seem like a bargain to some art aficionados, finding a buyer for this rolling estate has not been easy.
The historic home first hit the market in 2015, with a price tag of $8 million. Nearly three years later, it's still looking for the perfect buyer. Could a $500,000 price drop be the answer? Only time will tell. If it sounds like the home you've always dreamed of, you can check out the full listing, courtesy of Handsome Properties International, here. Or browse through the photos below.
All photos courtesy of Handsome Properties, (U.S. Brokerage November 2015)