24-Carat-Gold-Wrapped Kit Kat Bars Will Be Sold in Japan This Holiday Season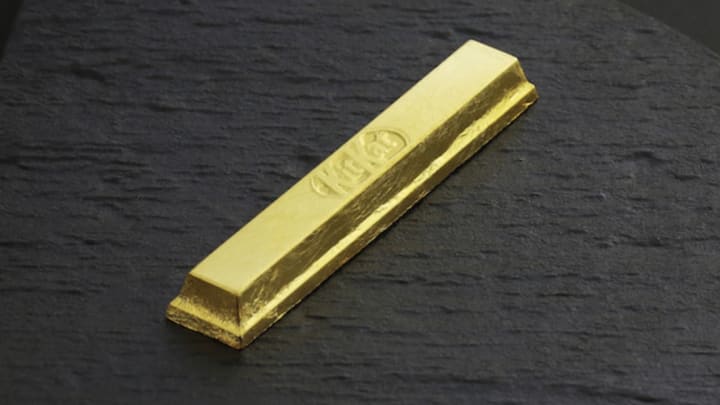 Nestle Japan Ltd. / Nestle Japan Ltd.
If there were an annual award for "Country With the Most Unique Food Variations," Japan would be the only nominee year after year. Nestle Japan recently announced that it will be offering gold Kit Kat bars this holiday season, which would sound insane if it were anywhere else in the world. But because it's Japan, it is completely normal.
From Ice Cucumber Pepsi to other interesting flavors of well-known products, the store shelves in Japan are filled with unusual labels that could only work within the country's borders. These special Kit Kat bars will be individually wrapped by hand in 24-carat gold leaf, in celebration of the millionth customer to visit their specialty Kit Kat Chocolatory stores. There are only 500 of the special candies, so they will not be available in normal stores, and each bar will set Japanese snackers back 2016 Yen, which is around $16.
According to Nerdist, Chocolatory members will also be given the chance to win a real 24-carat gold Kit Kat. There are no known plans to extend the special product or the contest to any other city or country.
Nestle Japan Ltd.
[h/t Nerdist]