11 Brilliant Gifts for the Cocktail Enthusiast in Your Life
Cocktail Kingdom / Uncommon Goods
Cocktail aficionados are notoriously picky, so choosing a gift can be challenging. Not sure what to get? Here are a few suggestions of bar tools, bitters, books, and more.
1. SHAKEN SET; $65 OR STIRRED SET; $87
Regardless of their Martini preference, this kit will stock the bar with all the tools needed to make a great cocktail, including stainless steel tins, strainers, jiggers, molds, and more.
Find it: Cocktail Kingdom, Shaken Set and Stirred Set
2. THE CARRY ON COCKTAIL KIT—OLD FASHIONED; $20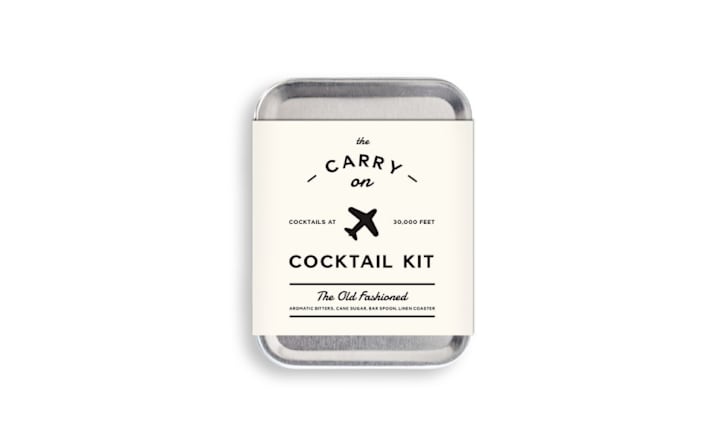 For the traveler who demands a good drink, these kits come with everything but the booze. But if they are going to pack your own mini bottles, remind them to check the airline's regulations—rules vary on whether it's legal to drink your own booze in-flight. Also available in Moscow Mule, Champagne Cocktail, and Gin & Tonic.  
Find it: Amazon
3. THE ULTIMATE COCKTAIL BAR TOOL; $40
Is the the cocktail enthusiast in your life often hosting an unexpected party? Ensure they will always be prepared with this all-in-one combination of essential tools. The stainless steel-and-oak device packs in a jigger, stirrer, strainer, bottle opener, corkscrew, zester, muddler, knife, reamer, and channel knife.
Find it: Uncommon Goods
4. BEER, BOURBON, GIN, AND FIREBALL MARSHMALLOWS; $30 FOR 4 BOXES
Ordinary s'mores are for ordinary people. Spice up your giftee's winter with handcrafted, booze-infused marshmallows.
Find it: Wondermade
5. THE BITTER TRUTH TRAVELERS SET; $30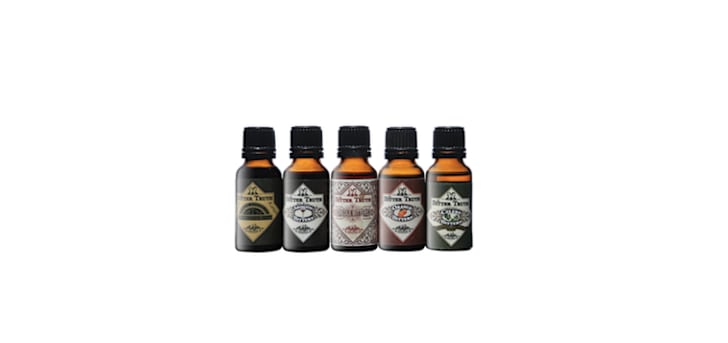 Any cocktail aficionado worth their salt is sure to have a few bottles of bitters. To spice things up, pick up a sampler set that includes five complex flavors: celery bitters, classic old time aromatic bitters, orange bitters, creole bitters, and Jerry Thomas bitters.
Find it: Only Bitters
6. THE HOMEMADE GIN KIT; $45
Though some home bartenders have a house cocktail, few can say they make their gin in-house. Help your loved one mix it up and make 750 ml of homemade gin with this collection that includes one tin of juniper berries, one tin of the company's secret botanical blend, one stainless steel funnel, one fine stainless steel strainer, and two 375 ml glass bottles. All that's missing is your giftee's label—time for them to brush up on those Photoshop skills.
Find it: Amazon
7. THE COCKTAIL CHRONICLES: NAVIGATING THE COCKTAIL RENAISSANCE WITH JIGGER, SHAKER & GLASS; $17
Whether the recipient is a seasoned bartender or a cocktail newcomer, Imbibe editor Paul Clarke's book has something for everyone. From modern cocktails to obscure classics, the snapshots in this 200-page book show how far the cocktail scene has come—and where it's going.
Find it: Amazon
8. WHISKEY GLASSES; $24 AND UP
Even amateur bartenders need a night off. In winter, there's nothing like a splash of whiskey to cut the chill. To ensure proper drinking form, pick up a set of Glencairn ($23.47 for 4) or NEAT glasses ($24.95 for 2). The Glencairn was developed from glasses used to taste test Scotch, and the NEAT glass is shaped to let alcohol vapor disperse so your giftee will only get the good stuff.
Find it: Amazon (Glencairn) and Amazon (NEAT)
9. FANCY PAPER STRAWS; $7 AND UP
Almost any drink looks fancier with the addition of a patterned paper straw. Gussy up your loved ones' bars with a box of these beauties. The stocking stuffers are biodegradable, compostable, printed with food safe soy-based ink, and available in a variety of colors and patterns.
Find it: Paper Source
10. LIQUID INTELLIGENCE: THE ART AND SCIENCE OF THE PERFECT COCKTAIL; $22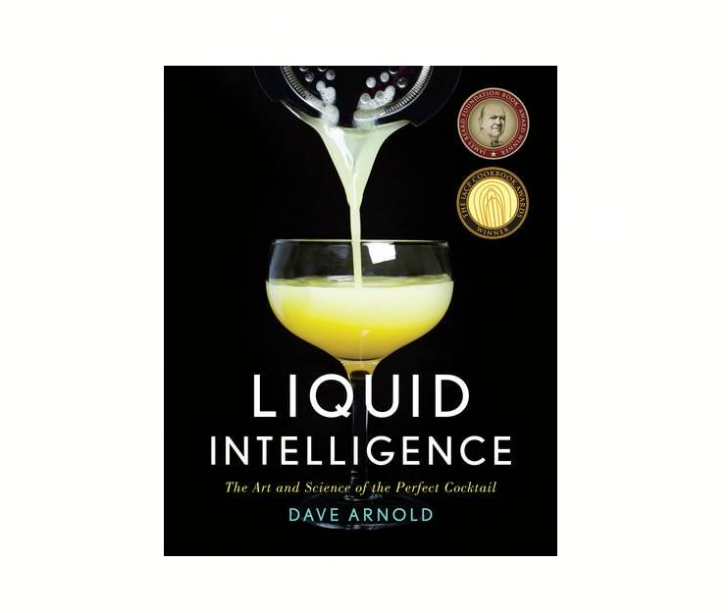 This 416-page book should be a prerequisite for all science nerds who want to make better cocktails. Dave Arnold of Booker & Dax breaks down the facts and recipes to make any bar more interesting.
Find it: Amazon
11. COCKTAIL DIAGRAM GLASS SETS; $25 AND UP
Give your cocktail aficionado something to really pour over with these bright glasses. The dishwasher safe vessels feature hand-drawn illustrations of classic cocktail recipes like Gin & Tonic, Bloody Mary, and Hot Toddy. Guarantee that they'll never have to eyeball those portions again.
Find it: Uncommon Goods
BONUS: VINTAGE FERNET POSTER; $60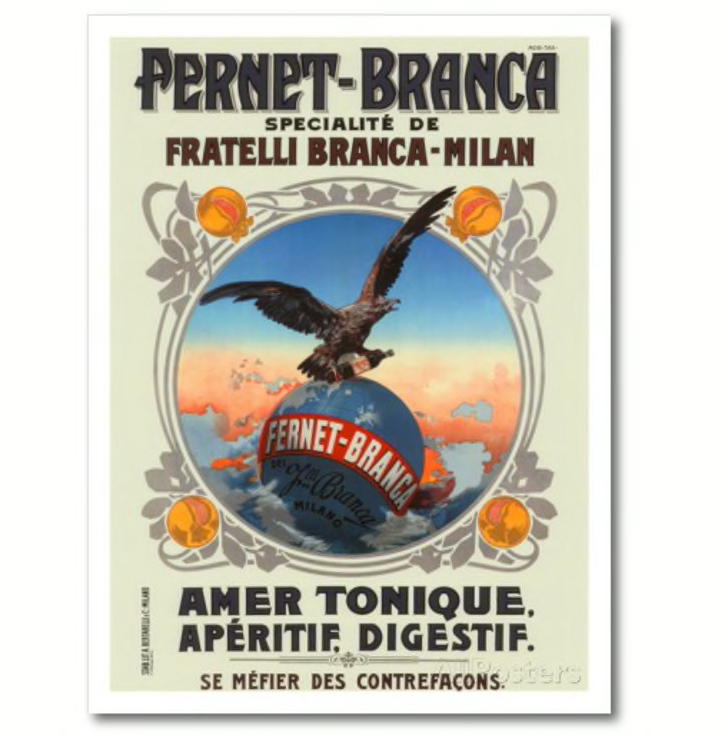 Bartenders call a shot of Fernet a "handshake." The bitter, minty liqueur is an acquired taste, but there's much to appreciate. Deck out the wall of the Fernet fan in your life with this reproduction vintage ad.
Find it: All Posters