11 Brilliant Gifts for the Gamer in Your Life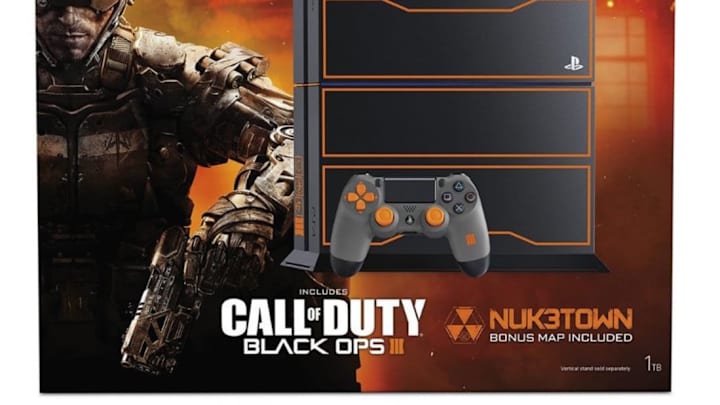 Amazon / Amazon
Tis the season to raid castles, avoid ghosts, build worlds, and save the princess. Treat that special someone who enjoys the occasional escape from reality to these 11 gifts.
1. MINECRAFT THINK GEEK WALL TORCH; $15
minecraft.jpg /


Officially licensed by the makers of the widely popular game Minecraft, this battery-powered collectible is a working lamp that can be stationed on a desk or hang on a wall, just like the real deal. Non-crafters may think it's strange, but your gamer will love the semi-obscure reference.
Find it: Amazon
2. CAPPER GUN BOTTLE OPENER; $20
Bartendo-7.jpg /


Vintage gamers often reflect fondly on the days of tethered controllers and specialty accessories like the NES Zapper. The iconic beam gun has been modeled into a handy bottle opener for the now-legal duck hunters and button mashers by the folks at Ink Whiskey, who made a range of game-related products.Find it: Ink Whiskey

3. NES CARTRIDGE FLASK; $20
drunkhunt.jpg /


These Nintendo game cartridge-shaped flasks were made possible by a successful Kickstarter campaign. Present your loved one with a vintage, parody product that's as functional as it is funny. It's also a great ice breaker at parties.Find it: Ink Whiskey

4. XBOX LIVE 12-MONTH GOLD MEMBERSHIP; $45
xboxlive.jpg /

Even after your giftee owns a game, they will need a way to play with others. Get them situated for an entire year of uninterrupted online play with this membership to the gaming community. Bonus: They'll also get discounts on games in the Xbox store.Find it: Amazon

5. GAMEBOY COFFEE MUG; $15
Give your favorite gamer their fill of nostalgia with this handmade, ceramic mug. The detailed kitchenware is also available in other themes, including The Legend of Zelda, Tetris, and Pokemon.
Find it: Etsy
6. GETTING GAMERS: THE PSYCHOLOGY OF VIDEO GAMES AND THEIR IMPACT ON THE PEOPLE WHO PLAY THEM; $28 

Everyone likes to read about their own subculture. Help your giftee dig into the 'whos' and 'whys' of their hobby with this 320-page deep dive into the world of gaming.
Find it: Amazon
7. PLAYSTATION 4 1TB CALL OF DUTY: BLACK OPS 3 BUNDLE; $530
713S3pss1WL._SL1500_.jpg /

Call of Duty Black Ops 3 was the "biggest entertainment launch of 2015" with over $550 million in sales in three days. Splurge on this terabyte of harddrive space and cool limited edition console.Find it: Amazon

8. HALO MASTER CHIEF HELMET; $136
710lMoNsonL._SL1500_.jpg /

It's not the Swarovski crystal-encrusted custom charity piece that recently sold for $34,000, but these PVC masks with LED lights are still pretty cool. The listing says that it will fit most adult and kid heads, so Halo fans big and small can cosplay as the popular character.Find it: Amazon

9. SPACE INVADERS CUTTING BOARD; $125
il_570xN.546707849_rp6h.jpg /

Very few games are as iconic as Space Invaders. Boost the cred of your friend's kitchen with this custom cutting board, handcrafted from walnut and hard maple, wood glue, mineral oil, and beeswax. The seller makes other game-related wood pieces, including Megaman boards and Zelda coasters.Find it: Etsy

10. ZEISS VR ONE VIRTUAL REALITY HEADSET; $120
1422485414000_1116545.jpg /

The future is augmented reality and 3D gaming. There are already hundreds of VR apps and games in the App Store and the Google Play store, and as the technology advances there will be tons more, so do your buddy a favor and get them in on the ground floor this holiday season.Find it: B&H Photo Video

11. DIY GAMER KIT; $98
benefit_3.jpg /

Gaming and coding often go hand-in-hand with techies. When normal store-bought games are not enough, introduce them to the world of DIY gaming with this kit. It comes soldered or unsoldered, so it's on you to know just how much of the physical labor your friend can handle.
Find it: Tech Will Save Us