Send Your Naughty Friends Coal This Year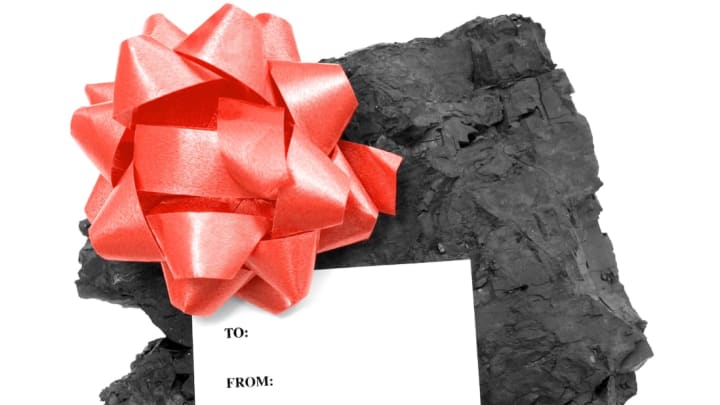 iStock / iStock
Perhaps the only thing worse than getting nothing for Christmas is getting something really, really bad. When pranking your friends—or letting your enemies know where they stand with you—try something a little more traditional this season. With the help Amazon, you can ship a pretty holiday bag full of coal to anyone in the world, anonymously or not.

For $5.95, you can send two small pieces of "coal" to your recipient, gift-wrapped in an embroidered bag that let's them know "You've Been Naughty." The coal isn't real, which means there's no mess, but it still sends the right sentiment. Plus, it comes with a button that declares, "I"m on the Naughty List *ask for details."
Cross that ex right off your holiday shopping list.